Tunisia shocked by assassinations: Opposition leaders Mohamed Brahmi and Chokri Belaid killed with the same gun
The Interior Ministry says a Jihadi cell is to blame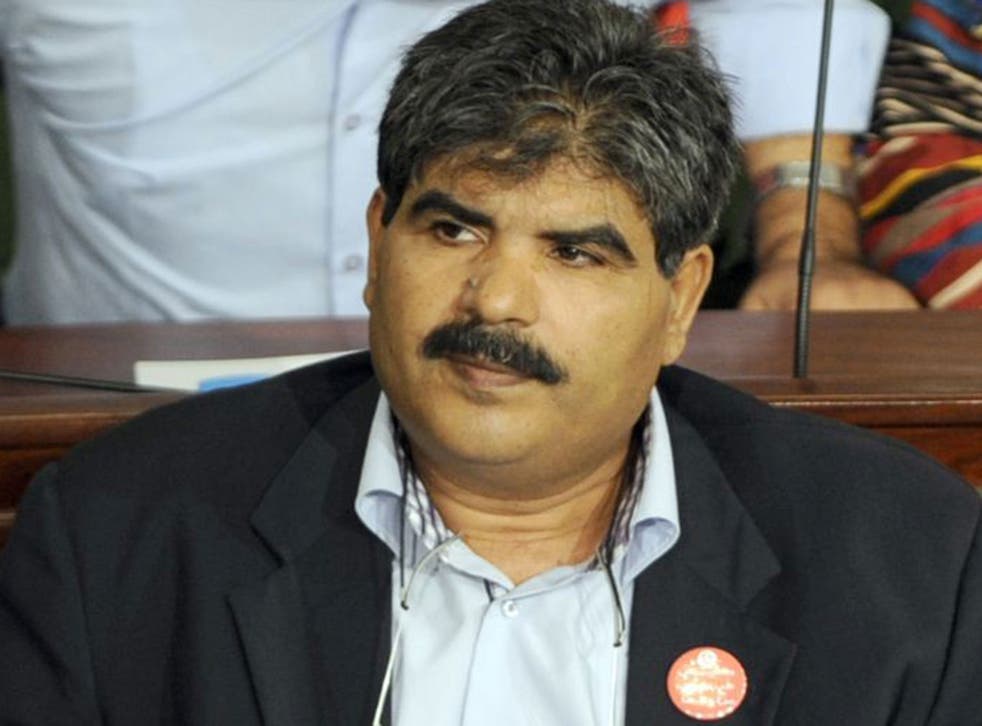 Tunisia's assassinated opposition leader Mohamed Brahmi was killed by the same group - and the same gun - as killed his fellow leftist Chokri Belaid five months ago, according to the nation's embattled government.
Interior Minister Loutfi Ben Jeddou said the two men were killed by a jihadi cell of 14 - four of whom were in custody - and that the 9mm bullets used in the attacks came from the same semi-automatic handgun.
He alleged that the gunman is Boubakr Hakim, a 30-year-old French-born weapons smuggler, who he said was known for jihadi sympathies. He added that police recently searched Hakim's home and found another handgun, explosives and 90 rounds of ammunition.
Mr Brahmi, the leader of the opposition Popular Movement party, was gunned down outside his home in front of his wife and youngest daughter on Thursday.
He was a member of the National Constituent Assembly, which is drafting the country's new constitution. His party is a member of the left-leaning Popular Front coalition, to which Mr Belaid also belonged.
Thousands took to the streets in protests across the country after the news broke. Police used tear gas to disperse the protests in central Tunis and in the provinces. Unions called a general strike and further protests for today, with banks and shops shuttered up and all flights in and out of Tunisia cancelled.
Many, including Brahmi's wife, blame the governing Ennahda party for the killing, either because the Islamists have been unable to ensure security in the country or because they are actively collaborating with extremist elements to target their opponents.
Ennahda condemned the assassination as a "cowardly" act "targeting the revolution and national unity, and obstructing the democratic transition process."
Brahmi's funeral, initially planned for today, was postponed until Saturday for fear it could inflame tensions. His family said he will be buried in the same Tunis cemetery at Belaid.
Mr Brahmi was a vocal critic of Ennahda, a moderate Islamist party which became part of the government following the overthrow of former leader Zine al-Abidine Ben Ali in 2011, during the early stages of the uprisings which swept North Africa and the Middle East that year.
Divisions between Islamists and their secular opponents have deepened since then.
Register for free to continue reading
Registration is a free and easy way to support our truly independent journalism
By registering, you will also enjoy limited access to Premium articles, exclusive newsletters, commenting, and virtual events with our leading journalists
Already have an account? sign in
Register for free to continue reading
Registration is a free and easy way to support our truly independent journalism
By registering, you will also enjoy limited access to Premium articles, exclusive newsletters, commenting, and virtual events with our leading journalists
Already have an account? sign in
Join our new commenting forum
Join thought-provoking conversations, follow other Independent readers and see their replies