Tunisia terror attack: Isis-affiliated social media accounts release picture of gunman they claim committed hotel massacre
Terror group claimed responsibility for massacre at popular tourist resort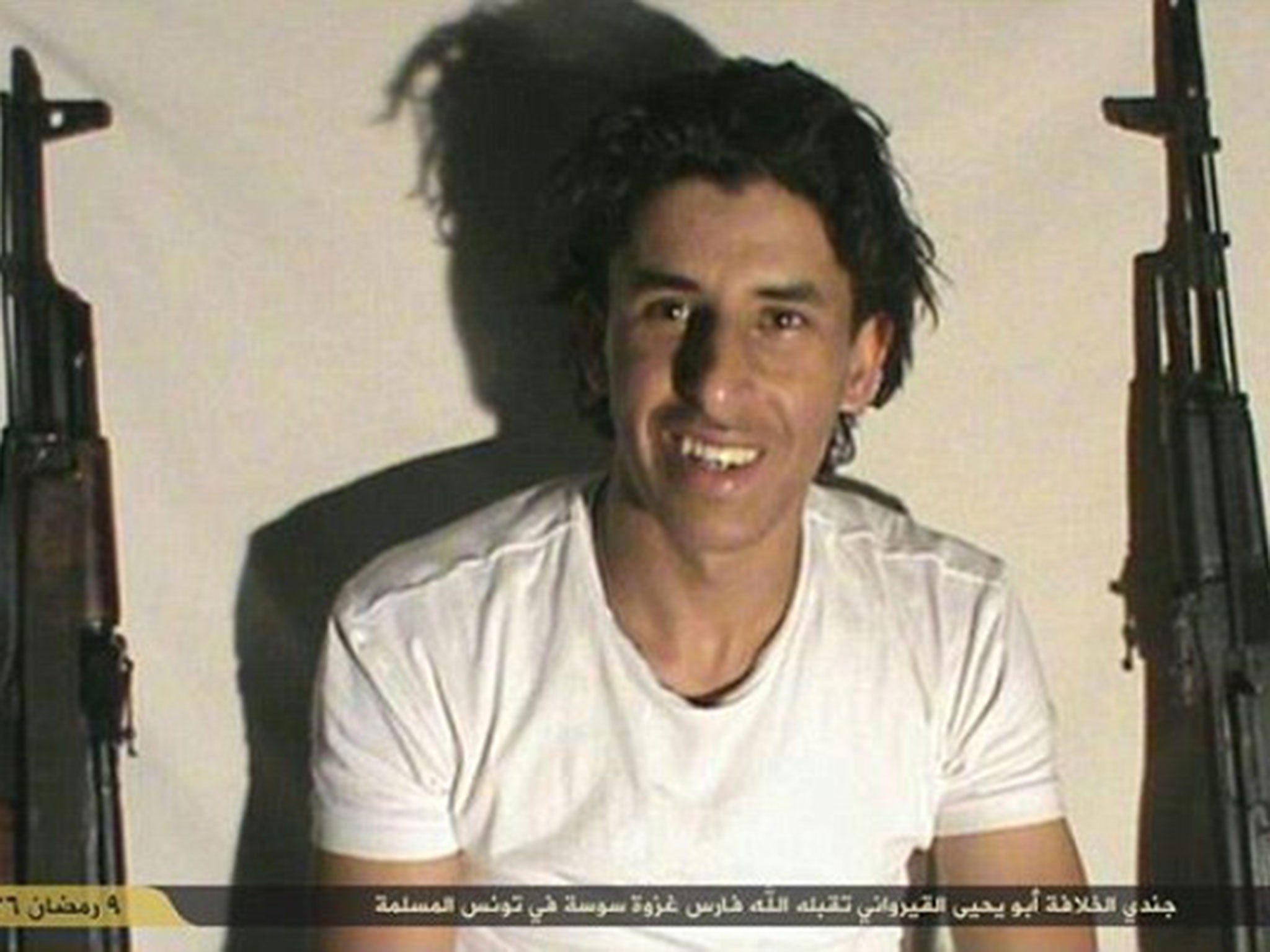 Isis has released a picture of the man it claims is responsible for launching a bloody terror attack on a Tunisian beach resort that killed at least 38 tourists.
Social media accounts circulated an image of a young man they said opened fire on a resort in Sousse on Friday, killing "many" British tourists. The man is sat smiling between two guns in the picture, which has not been independently verified but bears the typical hallmarks of Isis propaganda.
Isis took responsibility for the shooting on social media and named the attacker as Abu Yahya al-Qayrawani. An initial investigation by the Tunisian Government identified the attacker as Seifeddine Rezgui, a 23-year-old student who was not previously known to Tunisia's security services.
The gunman dressed in shorts and a T-shirt to disguise himself as a tourist before firing at holidaymakers with a Kalashnikov he had concealed a beach umbrella.
An eyewitness to the massacre told a local radio station the gunman was laughing and "joking around, like a normal guy" as he chose who to shoot.
"Some people, he was saying to them, 'You go away'. He was choosing tourists, British, French," the witness said. The gunman was shot dead by police.
Harrowing accounts of the shooting surfaced over night, including video footage showing terrified people fleeing a beach strewn with bodies as gun shots are fired. One British survivor tweeted the moment the gunman stormed the resort and shared pictures from inside his blockaded hotel room.
The Tunisian Prime Minister Habib Essid said Rezgui came from Gaafour, a poor town in the Siliana region, and had been a student at the University of Kairouan. He had never left the country and was not known to security services.
Mr Essid offered a cash reward in a news conference on Saturday for information leading to the arrests of members of terrorist sleeper cells.
Join our commenting forum
Join thought-provoking conversations, follow other Independent readers and see their replies