Tunisia terrorism: Five suspected extremists shot dead amid fears of another terror attack
The government has defended its security services after the government urged all British tourists to fly home because they were not adequately protected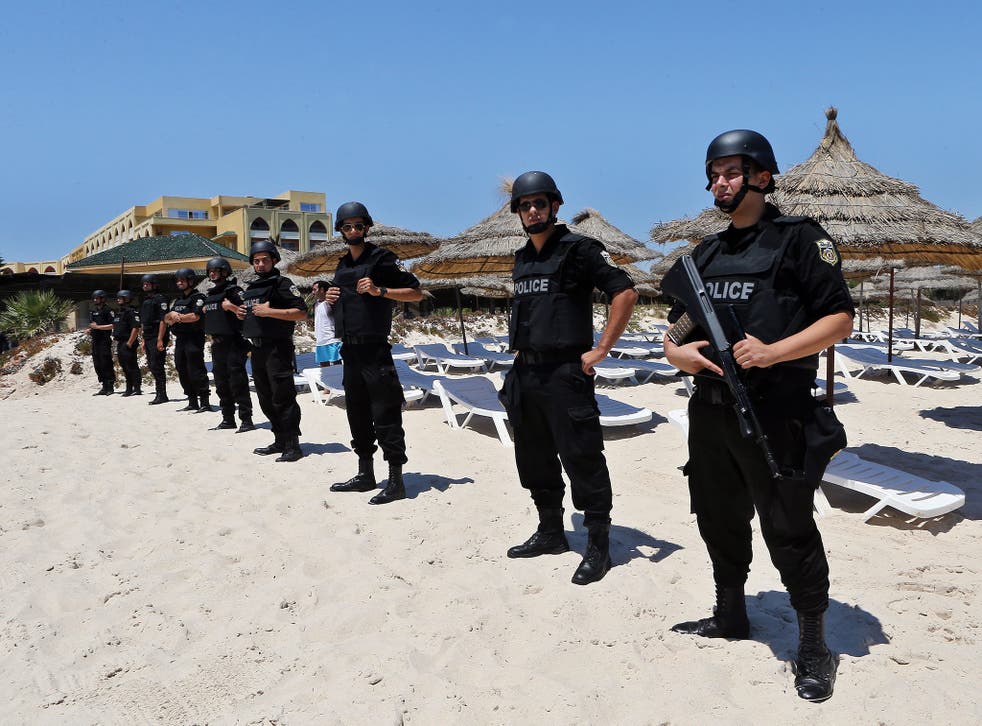 Five suspected jihadists have been shot dead in Tunisia amid fears of another terror attack following the massacre in Sousse.
Security forces killed the men yesterday during a counter-terrorism operation near the town of El Ktar in Gafsa governate.
The alleged extremists were reportedly found with four Kalashnikovs, the same weapon used by beach gunman Seifeddine Rezgui, a pistol, two grenades, several mobile phones, documents and a large sum of cash.
Tunisian news website Kapitalis reported that Mourad Gharsalli, who was wanted by the interior ministry on terror charges, was among the dead.
The 27-year-old was thought to be a member of al-Qaeda affiliate the Okba Ibn Nafaa Brigade and had been implicated in several attacks, including a deadly raid on a minister's home and murdering members of the Tunisian National Guard.
The interior ministry put out a statement saying a "terrorist group" was operating in near the Algerian border in Gafsa and appealing for information in February.
Friday's deaths are a major coup for the Tunisian security forces, which have been carrying out counter-terrorism sweeps of the country's mountainous central region.
Walid Louguini, a spokesperson for the interior ministry, told the Associated Press that a gunfight erupted in the morning as a special National Guard unit chased eight suspected extremists in the Ouled Bouomrane area.
It came after the British Government urged all UK tourists to leave the country because further terrorist attacks were "highly likely".
Philip Hammond, the Foreign Secretary, appeared to criticise Tunisian counter-terrorism efforts in his statement.
"The Tunisian investigation into those behind the Sousse attack and that on the Bardo museum earlier this year is ongoing and the Tunisians have made clear they want to track down further individuals who they suspect may have links to this attack," he said.
"While we are working with the Tunisian authorities to further strengthen those measures, we judge that more work is needed to effectively protect tourists from the terrorist threat."
In pictures: British passengers arrive home from Tunisia after Foreign Office warning

Show all 8
Thirty British tourists were among 38 victims gunned down in Sousse last month and thousands of holidaymakers who had chosen not to cancel their holidays on the country's popular coastline were being flown home today.
Tunisian Prime Minister Habib Essid said his government "did everything in our power to protect (British) citizens and their interests, as well as those of all other countries".
The government has carried out 7,000 security operations since the Bardo museum attack, arresting 1,000 people and stopping 15,000 people from travelling to fight jihad abroad, he added, and was working to remedy "shortcomings".
Additional reporting by agencies
Join our new commenting forum
Join thought-provoking conversations, follow other Independent readers and see their replies