Tunisians urge Foreign Office to rethink travel advice one year on from deadly attack
'Tunisia shouldn't be penalised because very hurtful, criminal people wanted to damage its economy'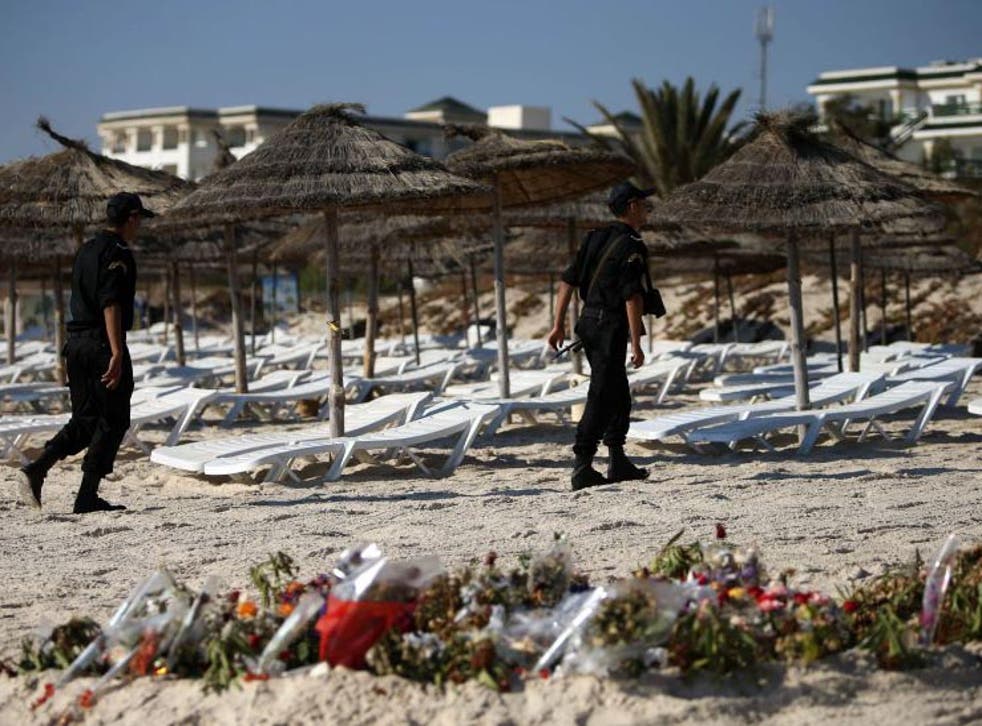 The refusal of the Foreign Office to relax its travel advice for Tunisia almost one year after 30 Britons were killed is allowing the terrorists to believe they are "on the winning side", the country's UK-based tourism officials have said.
The attack, on June 26 last year, happened when gunman Seifeddine Rezgui opened fire in the coastal resort of Port El Kantaoui and killed 38 people. Many more suffered gunshot wounds and other serious injuries after Rezgui fired at tourists on a beach before entering the Hotel Riu Imperial Marhaba to continue the bloodshed.
Isis claimed responsibility for the the atrocity and it resulted in the Foreign and Commonwealth Office (FCO) advising against all but essential travel to the North African country.
But the incident has also deeply affected Tunisia's tourism industry: In 2014 around 440,000 Britons visited the country, according to the Office for National Statistics. Since the attack near Sousse, however, 192 hotels – a third of Tunisia's total – have closed, officials said.
Tarek Aouadi, director of the Tunisian National Tourist Office (TNTO) in the UK, fought back tears as he insisted it was wrong for his home country to be punished as a result of the attack. He told the Press Association: "Tunisia shouldn't be penalised because very hurtful, criminal people wanted to damage its economy.
UK tour operators stopped selling holidays to Tunisia following the Foreign Office advice, which warns that "further attacks remain highly likely". Mr Aouadi said no other country has issued the same advice as the UK.
Speaking to The Independent a Foreign and Commonwealth Office spokesperson insisted the safety of British nationals is "our main concern". They added: "We know our travel advice can have a knock-on effect on the local economy and political considerations, but we don't let this influence the advice we give.
"We are working closely with the Tunisians to understand the terrorist threat better and to help them to strengthen measures to protect tourists further. Our travel advice is under constant review and we will change it as soon as the security situation permits."
Mr Aouadi said Tunisia does understand that "security comes first", but added: "What we are after is to soften this ban a little bit while working on achieving the best possible situation as far as security is concerned.
In pictures: Tunisia hotel attack

Show all 32
"It's not a day job, it's not an overnight job, it's going to take time…But at least if the FCO soften this ban it will give a glimpse of hope to that economy, to that country."
Mr Aouadi said the incident was "a big wake-up call" for Tunisia, and since then security has been "visibly" upgraded including more checks on people entering hotels, greater use of weapons scanners and CCTV cameras.
Asked whether the country was now safe for British visitors, he replied: "The Tunisian authorities are implementing the utmost of what they can do towards security within the available means of that tiny country.
"Saying 100 per cent safe would be a lie (as for) anywhere in the world."
Register for free to continue reading
Registration is a free and easy way to support our truly independent journalism
By registering, you will also enjoy limited access to Premium articles, exclusive newsletters, commenting, and virtual events with our leading journalists
Already have an account? sign in
Register for free to continue reading
Registration is a free and easy way to support our truly independent journalism
By registering, you will also enjoy limited access to Premium articles, exclusive newsletters, commenting, and virtual events with our leading journalists
Already have an account? sign in
Join our new commenting forum
Join thought-provoking conversations, follow other Independent readers and see their replies