Two-thirds of African countries now using Chinese military equipment, report reveals
Nigeria and Uganda among 10 countries who have become 'emergent customers' for Beijing's arms exports since 2005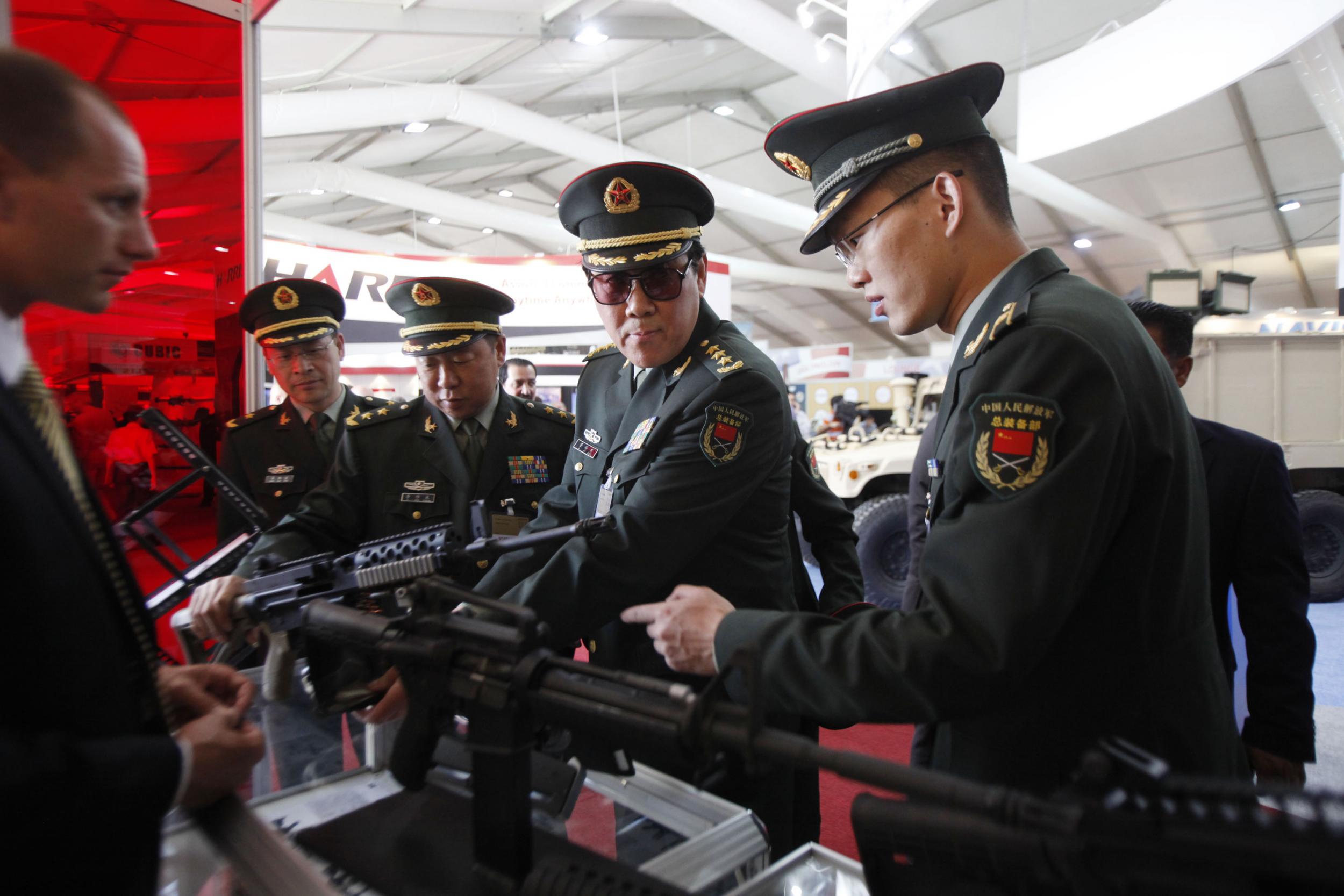 China's military equipment is now being used by more than two-thirds of African countries, a report into the military capabilities of powers around the world has revealed.
According to the London-based International Institute for Strategic Studies, in their new report the Military Balance, China has been making significant inroads into the African defence market, "reflecting the broader growth in Beijing's influence and investment in the continent".
Using an analysis of the exports into 51 countries on the continent the IISS determined that 68 per cent of them currently use Chinese military equipment.
Speaking to The Independent, the author of the research Joseph Dempsey, a research analyst who worked on the wide-ranging report, said African nations were increasinly using military exports supplied by Beijing.
What is interesting, he adds, is that since 2005 ten new countries on the African continent have become "emergent customers" for Chinese military exports. These include Algeria, Angola, Cape Verde, Nigeria, Chad, Djibouti, Equatorial Guinea, Gabon, Uganda and Ghana.
In a separate report released in February by the Stockholm International Peace Research Institute, an independent resource on global security, it was revealed that Chinese exports of major arms – excluding most light weaponry – grew by 88 per cent between 2011 and 2015, compared to the earlier five-year timeframe.
The country still accounted for only 5.9 per cent of global arms exports from 2011-2015, well behind the United States and Russia, by far the world's two largest arms exporters.
Mr Dempsey, on the IISS report, said: "China has exported to Africa for decades. It's not a phenomenon per se… but we're seeing more advanced equipment being exported by China, maybe because they can't get it elsewhere… armed UAV's [unmanned aerial vehicles] to Nigeria for example…more types that affordable from elsewhere."
Mr Dempsey added, however, that is hard to verify the quantity of sales as often the countries are not very transparent or no values are attached to them.
The IISS report claims that China is capitalising on the void left in the post-Cold war era – by replacing obsolete Soviet systems from the inventories of the Warsaw Pact states. "Although the level of technology may not be wholly indicative of the full capabilities of China's defence industry – nor be equivalent to Western capabilities – these exports reflect the threat levels and robust operating environments of the continent," the report adds.
"Indeed, a significant proportion of imported Chinese equipment – manufactured by state-owned industry – represents government-to-government agreements often enabled by Chinese loans or agreed as part of wider infrastructure investment packages."
Amnesty International's Arms Control Researcher Patrick Wilcken said to The Independent: "There's been a long history of irresponsible arms supplies to African countries which have then ended up being used to commit dreadful atrocities.
"Chinese-manufactured weapons and ammunition have spread across the continent through illicit trade, and have been found in the hands of armed groups and government forces in places like South Sudan, Darfur and the Central African Republic.
"China - or any other arms exporter - must not send weapons where there's a risk that they will be used to commit or facilitate serious human rights violations."
Join our commenting forum
Join thought-provoking conversations, follow other Independent readers and see their replies