Uganda charges 67 after raid on gay bar
'They just want to silence us as a community', activist says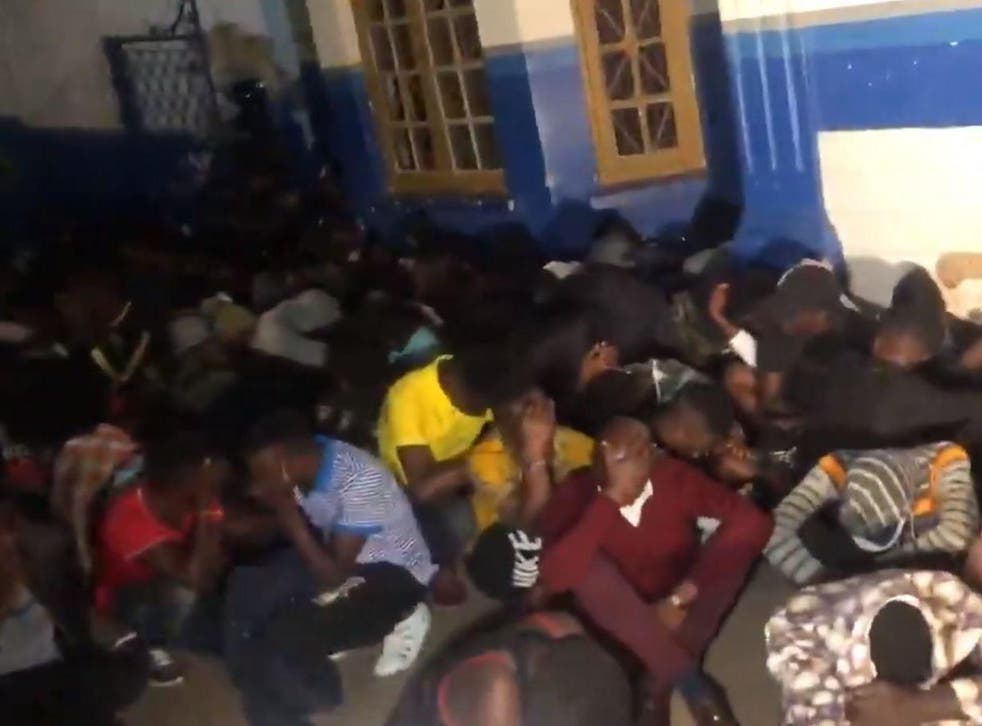 Dozens of people have been charged by a Ugandan court after police raided a gay bar considered to be one of the few safe spaces left for the LGBT+ community in the capital of Kampala
While investigators in the central African nation have claimed the arrests of 127 people at the underground RAM bar followed reports of shisha and opium smoking, rights groups have claimed the raid was an assault on the community amid increasing pressure against sexual minorities.
"This is just a homophobic attack," LGBT+ activist Raymond Karuhanga said outside the court after 67 people were charged. ​"These were people in a club, not even on the streets. They were having fun, listening to music. Then you arrest almost 130 and charge them with being a public nuisance."
He added: "They just want to silence us as a community."
Uganda has stringent ant-LGBT+ laws. "Carnal knowledge against the order of nature" is punishable by life imprisonment – an amended carry-over from the laws of British colonial rule.
The worst destinations for LGBT+ holidaymakers

Show all 10
Activists have said the situation in the country has worsened since last month when MPs pushed for new laws to make homosexual acts punishable by death.
Sean Mugisha, a paralegal told Uganda's Observer newspaper that RAM was the only safe place for LGBT+ people in the city.
"But most importantly it is a center for most outreaches", he said. "All these guys who give health care services, when they want to do outreaches for the community, it's one of those venues that they have been accessing"
The 67, who have all reportedly been sent to maximum security prison in Luzira ahead of their sentencing, could face up to a year in prison on nuisance charges.
It follows the arrest of 16 gay rights activists on 24 October, all of whom subjected to forced anal examinations after initially going to police officers for help.
They have since been released on bail.
"Over the past two months, there have been a number of arrests among people who identify as LGBT+ and also a number of homophobic attacks," said Patricia Kimera, a lawyer for the 67. "The charges are about being a public nuisance so we can't assume it was a targeted attack but ... many LGBT+ people fell victim and are among the accused."
Additional reporting by Reuters.
Join our new commenting forum
Join thought-provoking conversations, follow other Independent readers and see their replies