'This is intended to create fear': Ugandans fear new online laws designed to stifle dissent
'Our struggle for freedom is a struggle to free our nation from fear'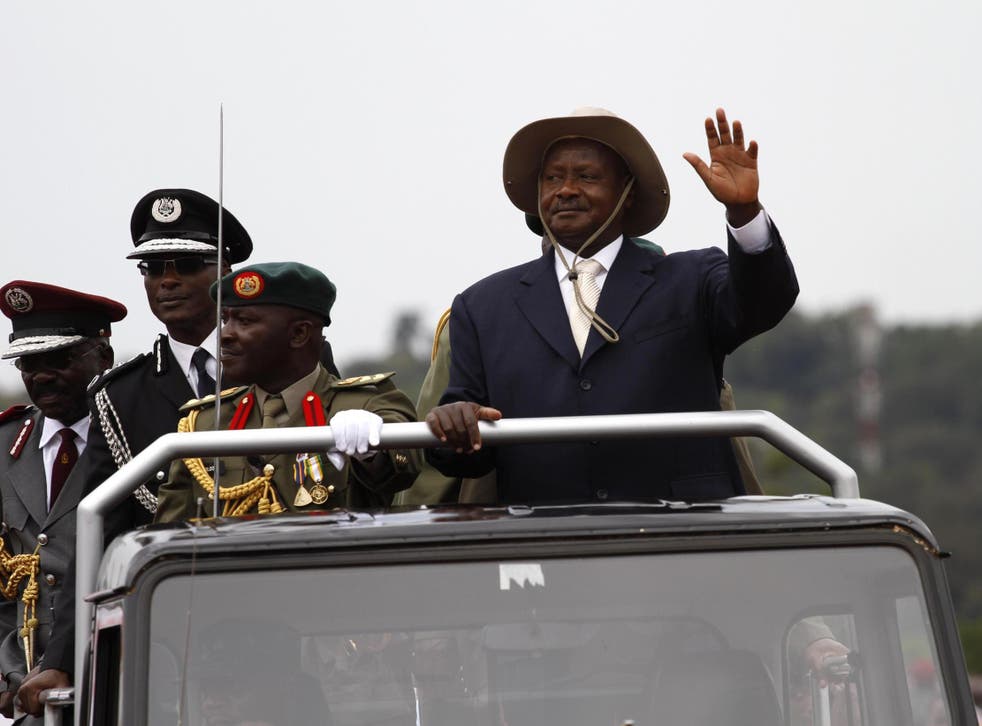 Tough new regulations forcing Ugandan social media influencers and bloggers to register their platforms for state monitoring has prompted outrage and fears that the government is trying to censor critical voices ahead of elections in 2021.
Earlier this year, Uganda's Communications Commission (UCC) directed all online data communication service providers, including online publishers, owners of online news platforms, and the operators of online sites for radio and television channels to obtain authorisation from the central regulator before they are allowed to operate.
The scheme, which also charges users an annual licence fee of $20 and is ostensibly designed to clamp down on "immoral" content, is targeted at online personalities with large followings on Facebook, Twitter, YouTube and Instagram, according to Ibrahim Bbosa, UCC's spokesperson.
This includes prominent activists, bloggers, politicians, socialites, musicians and journalists.
And there are fears that the law is being used to censor anyone critical of the government.
Uganda's hardest mile: Racing to rescue an endangered generation

Show all 18
The regulations came shortly after a prominent academic was jailed for 18 months for criticising the Ugandan president Yoweri Museveni in a graphic Facebook post about his 33-year rule.
Stella Nyanzi, a feminist, activist and university lecturer who previously branded the head of state as a "pair of buttocks" and first lady, who is also education minister, "empty-brained" was convicted and sentenced for cyber harassment. She was acquitted of a charge of offensive communication.
At least 33 Ugandans have been summoned, arrested, charged or prosecuted between 2016 and 2018, under the country's previous cyber laws, according to Unwanted Witness, a digital communications watchdog.
Grace Natabaalo, communications specialist at the African Centre for Media Excellence said the law posed a threat to free expression.
"This is a clearly an attempt by the state to clamp down on free expression aimed at throttling any threat to Museveni's power," said Ms Natabaalo.
Faith Muluni, an online producer and radio presenter based in Kampala is suspicious of the new legislation.
"A lot of questions cross my mind, why the sudden interest in 'regulating' online activities on people's personal pages.
"I am able to pay the licence but that means I need now to 'tone down' since there is [also] now a Computer Misuse Act that has been used to persecute activists and those who don't seem to agree with the current regime," she said.
The act has made cyber harassment and offensive communication crimes.
The former is punishable by a fine of some $134 (£104) or a prison sentence of up to a year. Cyber harassment carries a more hefty weight: $660 in fines and up to five years in jail.
"If this is a move to widen the country's tax base – I definitely think there were better ways of going about it and it could have been a lot more consultative."
Critics view the rules as the authoritarian march – part of government's scheme to stifle freedom of expression and suppress online content disapproving Museveni's government, especially youth, ahead of 2021 polls.
The central executive committee of Museveni's ruling party, one of Africa's longest ruling leaders, recently endorsed him as their sole candidate in 2021.
"If you look at the recent history of internet and media controls in this country you realise that the commission and other organs of this government, including the police, are eager to institute regressive controls on communications around the election period," said Wairagala Wakabi, executive director at Collaboration on International ICT Policy for East and Southern Africa.
"They are not comfortable with citizens organising, communicating, expressing themselves and having access to a full range of information to inform their decision making; actively monitor electoral process and vote counting in the 2021 coming elections," he said.
And the laws were encouraging self-censorship, he added.
"It's a range of measures that add up citizens withdrawing from online public sphere, fearing to participate online, speak their minds and mobilise. Those who are active massively do self-censorship."
In the 2006, 2011 and 2016 elections, the government blocked or shut down social media and websites, ahead of and even during the polling period.
"It's obvious these measures [registration and licensing] are among those intended to curb what citizens may be able to do with social media in the coming elections, which are obviously going to be the most contested," said Mr Wakabi.
Gerald Walulya, a lecturer at the department of Journalism and Communication, Makerere University, also said it seemed possible the state was trying to minimise critical voices.
"It is very possible that the state is [trying] to suppress critical voices online ahead of the 2021 elections," said Mr Walulya.
And the government is perhaps most threatened by Uganda's youth, who constitute the majority of internet users.
"Considering that the youths are the majority users of online platforms, the government through UCC is trying to find ways of suppressing their opinions," Mr Walulya said.
"This development is also closely associated with the rise in a youthful opposition led by Kyadondo East legislator, Robert Kyagulanyi."
Ugandan academic gets prison for calling president 'a pair of buttocks', flashes breasts in protest
Mr Kyagulanyi, a pop star turned politician, commonly known by his stage name, Bobi Wine has emerged as the strongest opponent to Museveni in the 2021 polls.
Male Mabirizi Kiwanuka, a Kampala based lawyer said the directive is illegal and outside the mandate given to UCC in the Communications Act, 2013.
"The function of UCC is to regulate services. Media influencers, bloggers and online newspapers are not communication services," said Mr Mabirizi. "UCC needs to be sued by those interested."
In February, the Uganda Law Society, an umbrella association of lawyers, petitioned the Constitutional Court seeking the declaration of two sections of cyber harassment and offensive communication of Computer Misuse Act of 2011, another punitive law – as "null and void".
The security agencies continue to closely monitor social media comments for "offensive" statements and prosecute authors.
"Any postings of false fabrications will attract punishment in accordance with the laws," said Fred Enanga, Uganda's police spokesperson.
"The joint forces will continue using the acquired capabilities to monitor comments on social media and any offenders will be investigated and punished," he said.
"This is simply intended to create fear in the population. President Museveni knows that he has nothing left to offer except instilling fear and intimidation," Bobi Wine said in a statement.
"Our struggle for freedom is a struggle to free our nation from fear. The citizens of Uganda must be the true owners of this country and stop living in fear to offend their rulers. We shall overcome," he said.
Register for free to continue reading
Registration is a free and easy way to support our truly independent journalism
By registering, you will also enjoy limited access to Premium articles, exclusive newsletters, commenting, and virtual events with our leading journalists
Already have an account? sign in
Register for free to continue reading
Registration is a free and easy way to support our truly independent journalism
By registering, you will also enjoy limited access to Premium articles, exclusive newsletters, commenting, and virtual events with our leading journalists
Already have an account? sign in
Join our new commenting forum
Join thought-provoking conversations, follow other Independent readers and see their replies