Welcoming refugees with plots of land and cash 'gives boost to local economy'
'The results show clearly that refugees benefit those countries that welcome them and give them what they need to build new lives'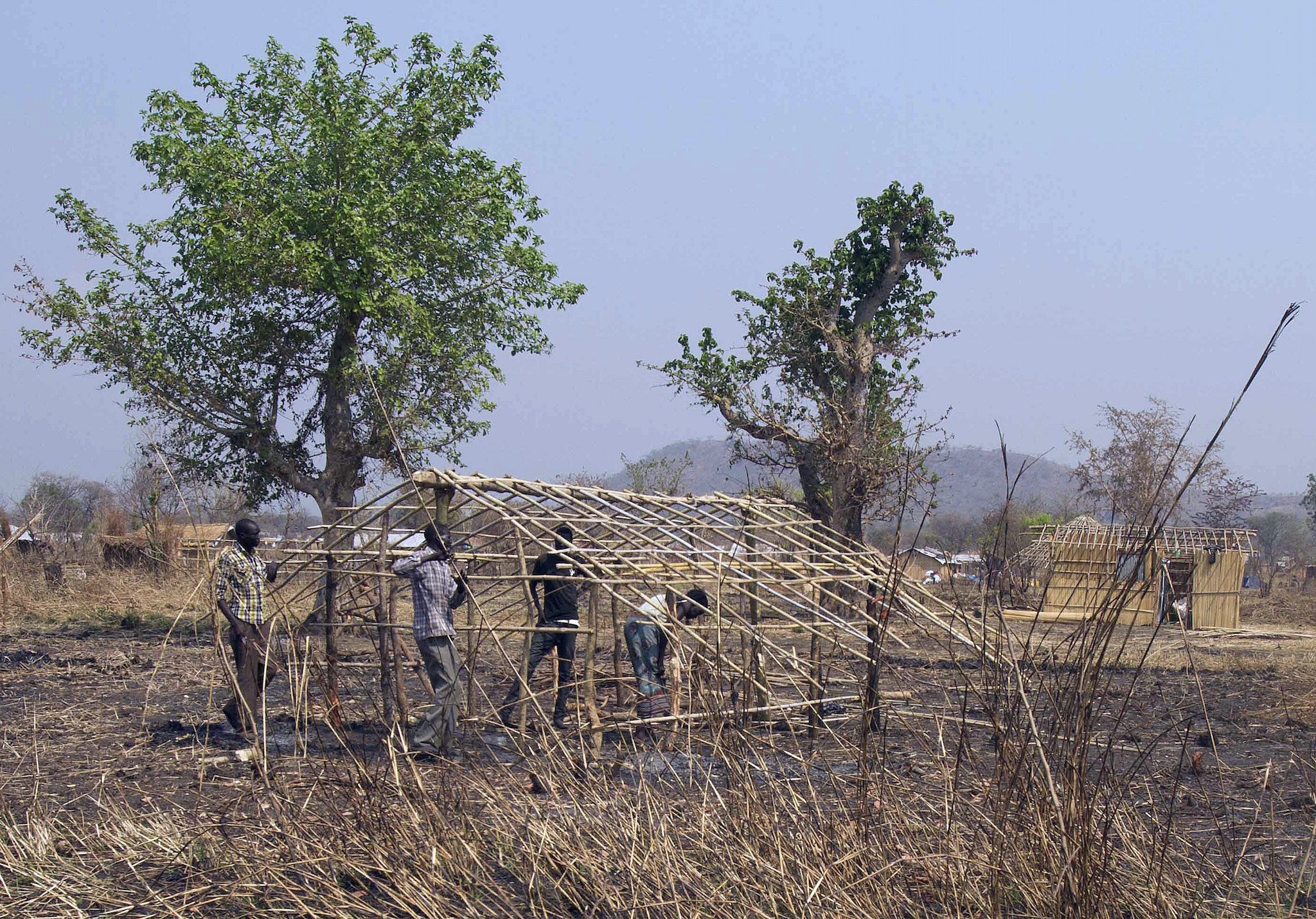 Refugees make a substantial positive contribution to the economy of their host country if they are welcomed and given plots of land, according to the first major study of its kind.
Researchers working with the World Food Programme (WFP) visited two major refugee settlements in Uganda, which hosts more than 700,000 people fleeing conflicts in neighbouring countries yet has one of the most progressive approaches to asylum seekers in the world.
The study found that for every refugee household in Uganda receiving cash aid from the WFP, the local economy was boosted by more than $1,100 dollars a year.
Refugees who were given cash spent most of it buying food from local producers and vendors, and contributed more to the Ugandan economy than those who were given the equivalent amount in food aid.
But Uganda is particularly remarkable because many refugee families are given a plot of agricultural land and raw materials to build their own home upon arrival.
These families contributed more positively to the local economy than those not given their own land, boosting it by an additional $220 a year, as they hire agricultural labour from other households and purchase tools and supplies from local businesses.
"While they are not necessarily more efficient than their Ugandan neighbours, refugees [also] realise higher yields because they invest considerably more labour," said study co-author and WFP refugee programme manager Jaako Valli.
Professor J Edward Taylor of the University of California, Davis, led the research involving surveys of some 1500 households and 385 businesses, and has previously published a study on the benefits of cash aid over food aid to refugees and their host communities in Rwanda.
"The multipliers [to the local economy] are significant, regardless of whether a refugee family receives cash or food," he said.
Uganda has been subject to a great deal of international attention for the way it has fostered positive relations between host communities and refugees, despite the huge numbers arriving every day from conflicts in South Sudan, Burundi and the Democratic Republic of Congo.
Speaking at Barack Obama's New York summit on refugees last month, the Ugandan president Yoweri Museveni said it was his country's approach to welcome those fleeing conflict as "your unfortunate brothers and sisters", while recognising the business opportunity they bring.
"It is not correct to treat African refugees as if they are flukers seeking to consume the resources of the indigenous people," he said. "While in exile, both out of humanness and far-sight, the refugees need to be well-treated.
"[And] when peace returns to their tormented land, they will go back and become your treasured partners in production and exchange of goods and services with their former hosts," he said.
World news in pictures
Show all 50
"As far as the farsighted is concerned, even the time in exile is important and useful… It is the time to establish future business links."
WFP Deputy Country Director Cheryl Harrison said in a statement: "This is the first time in Uganda that we have been able to calculate the economic impact of humanitarian food assistance.
"It is also the first time that we have calculated the economic impact of Ugandan's generous approach to providing agricultural land to refugees. The results show clearly that refugees benefit those countries that welcome them and give them what they need to build new lives."
Join our commenting forum
Join thought-provoking conversations, follow other Independent readers and see their replies