Ugandan President Yoweri Museveni blocks anti-gay law
In an eight page letter Mr Museveni said there are "better ways" of rescuing homosexual people from their "abnormality"
Heather Saul
Friday 17 January 2014 14:46 Comments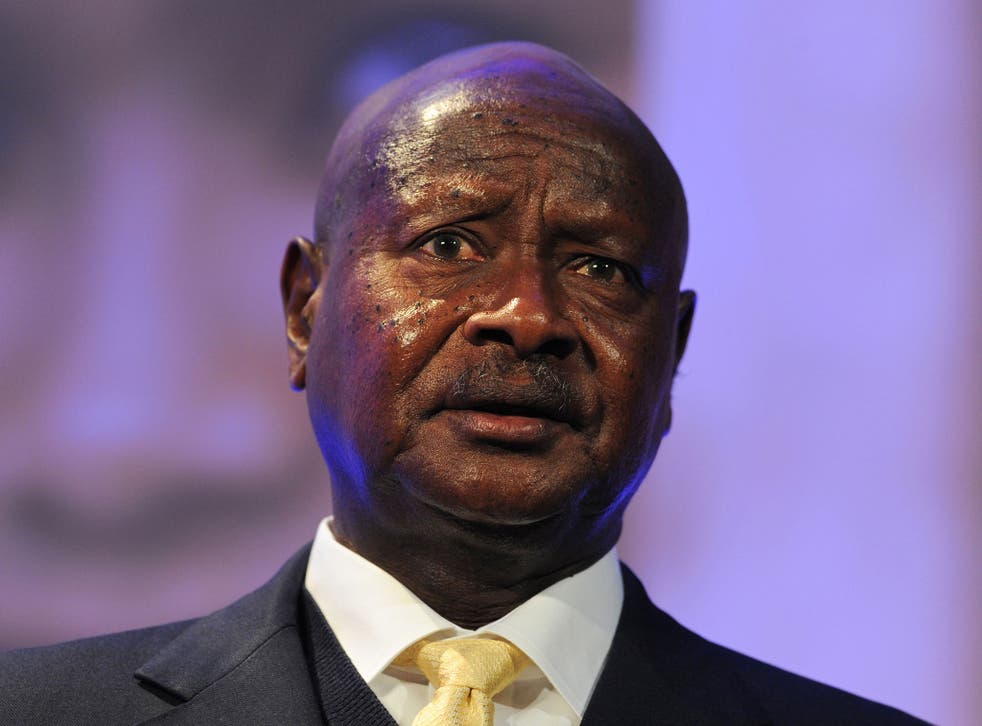 Uganda's President Yoweri Museveni has blocked a controversial bill that would introduce tougher punishments for homosexuals living in the country.
In a letter to the speaker of parliament Rebecca Kadaga, who passed the bill, President Yoweri Museveni said homosexuals needed 'economic rehabilitation', and that the parliament's bill needs to be revised.
Mr Museveni also said there are "better ways of rescuing homosexual people from their "abnormality", Ugandan newspaper The Daily Monitor has reported.
The bill passed through parliament in Uganda last month after the death penalty was removed as a punishment from the revised law.
The bill makes homosexual acts punishable by life imprisonment. It also makes any form of promoting homosexuality, such as discussing it without criticising it illegal, and includes a clause making it a crime not to report gay people.
Details of the letter, written late last month after Uganda's parliament passed an anti-gay law widely condemned by rights activists, were published today in the newspaper. Sarah Kagingo, a spokeswoman for the presidency, confirmed that Mr Museveni wrote the letter.
According to the paper, Mr Museveni disagreed with Western countries that "homosexuality is an alternative sexual orientation". He is reported to have said: "You cannot call an abnormality an alternative orientation. It could be that the Western societies, on account of random breeding, have generated many abnormal people."
He also allegedly asserted that some lesbians "go into the practice because of sexual starvation when they fail to get married."
The President said he would support a life sentence for one who "lures normal youth into these disgusting behaviours, especially homosexuality".
Frank Mugisha, a prominent Ugandan gay rights activist, said Mr Museveni's characterization of gays "creates more hatred" in a country where discrimination against homosexuals is already rampant. He said there is "no celebration" over the president's opposition to the bill.
Register for free to continue reading
Registration is a free and easy way to support our truly independent journalism
By registering, you will also enjoy limited access to Premium articles, exclusive newsletters, commenting, and virtual events with our leading journalists
Already have an account? sign in
Join our new commenting forum
Join thought-provoking conversations, follow other Independent readers and see their replies