Up to 500 killed in South Sudan as violence spreads, says UN
There are now fears the country is on the brink of civil war 'along ethnic lines'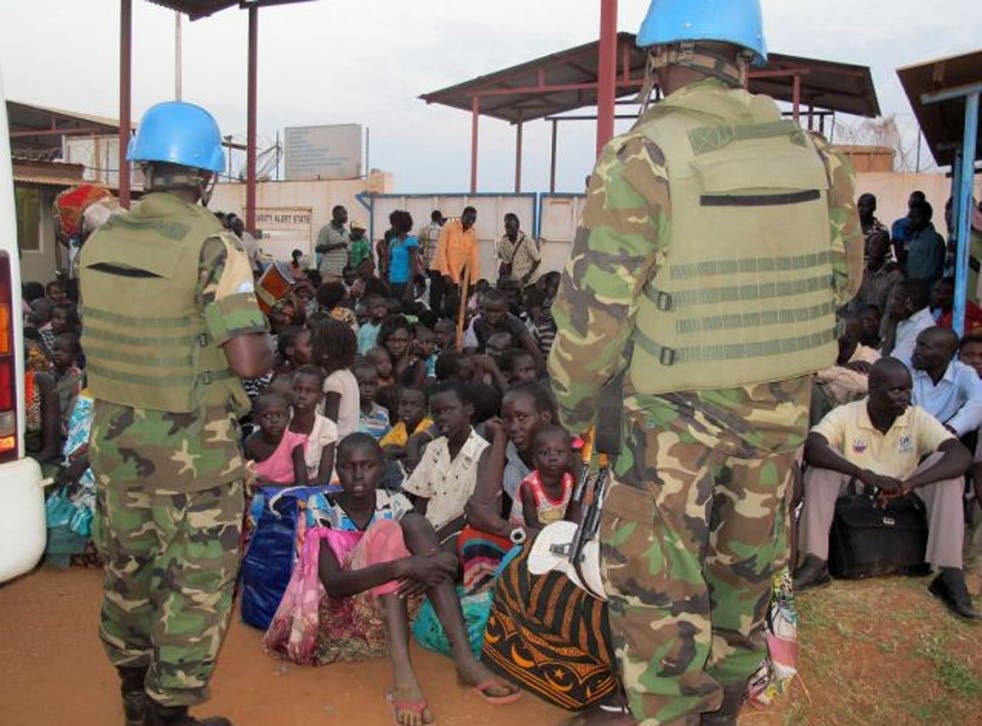 Up to 500 people have been killed in fighting which has broken out in South Sudan following reports of an attempted coup, the UN said.
Amid fears that clashes between soldiers of different factions are "no longer contained" to any one part of the country, diplomats expressed concerns that violence in the newly-formed East African country was "largely along ethnic lines".
The president of South Sudan said the fighting began when his former deputy Riek Machar, who is from a different ethnic group, tried to seize power on Sunday.
Clashes started at barracks in the capital of Juba, where around 20,000 citizens have sought refuge with the UN mission, and this morning reports emerged that army officers loyal to Machar have now defected in Jonglei, the country's largest rural state.
Casie Copeland, an analyst with the International Crisis Group, said "the situation is no longer contained to Juba".
Earlier, the president of the UN Security Council Gerard Araud told reporters they had received only "patchy information" in a special briefing by the UN peacekeeping chief, with the cause of the violence yet unknown.
"We are extremely concerned," Araud said. "There is a heavy toll, that's obvious," he added.
UN diplomats said they were told that local sources in Juba put the death toll at 400 to 500 and estimated the number of injured at around 800, but these figures could not be verified.
Araud said that for the moment, civilians are not being targeted, and he described the violence as "infighting between soldiers."
The office of UN chief Ban Ki-moon issued a statement saying the secretary-general is "deeply concerned" about "the risk of targeted violence against certain communities." He urged everyone to immediately cease their hostilities.
The US Embassy has issued an advisory calling for all of its citizens to evacuate South Sudan, and said that Americans who choose to stay "should review their personal security situation and seriously reconsider their plans." The embassy suspended its normal operations.
South Sudan President Salva Kiir told the nation on Monday that a group of soldiers loyal to Machar, whom he fired in July amid a power struggle, tried to take power by force but were defeated. Kiir then ordered a dusk-to-dawn curfew in the capital.
Ms Copeland said there had been "disturbing reports of ethnically-targeted killings," with most of the fighting pitting soldiers from Kiir's majority Dinka tribe against those from Machar's Nuer tribe.
"The fighting has been fierce and parts of Juba have been reduced to rubble," she said.
The presidency has now launched a manhunt for Machar, an influential politician who is one of the heroes of a brutal war for independence waged against Sudan.
South Sudan is the world's newest country, but has been plagued by ethnic tensions since it broke away from Sudan in 2011.
Join our new commenting forum
Join thought-provoking conversations, follow other Independent readers and see their replies