US soldier killed in Somalia when terror group launched attack
The soldier's identity has not been released as yet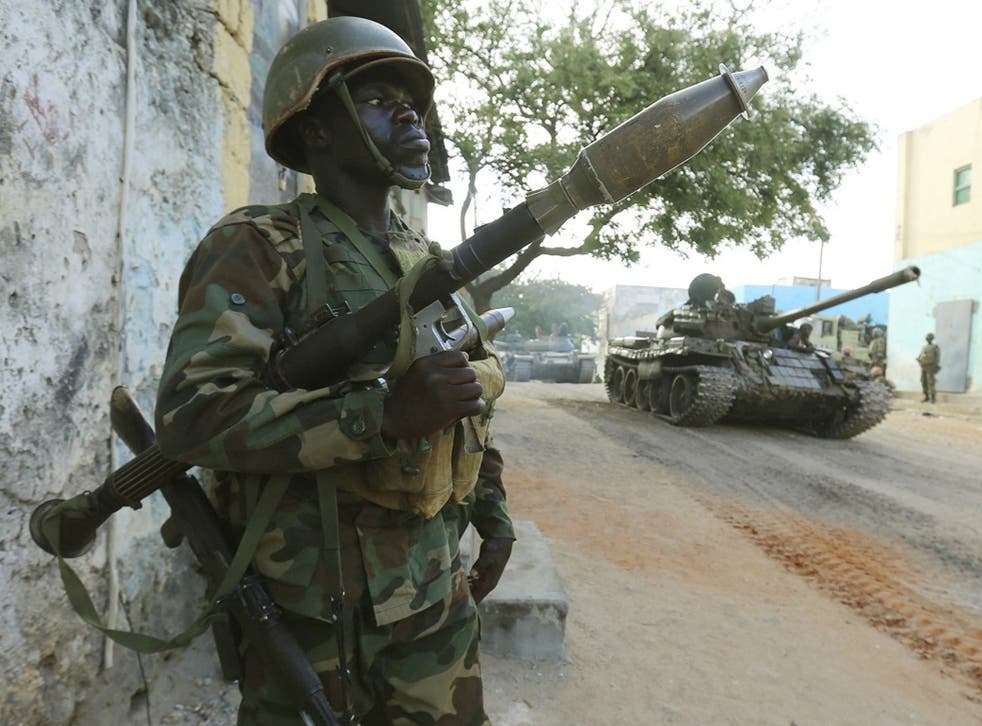 A US soldier has been killed in southern Somalia and four others wounded while on a mission to fight terror group al-Shabaab.
While working with 800 local Somali forces and Kenyan soldiers, the US service members came under attack from insurgent forces in the area of Jubaland by "mortar and small-arms fire at approximately 2:45pm Mogadishu time," according to a statement from US Africa Command. One partner force member was also injured but the statement did not indicate if the soldier was Somalian or Kenyan.
All the injured were medically evacuated to seek treatment.
The terror group al-Shabaab, an affiliate of al-Qaeda is said to command approximately four to six thousand fighters in Somalia, which makes it one of its largest factions.
The purpose of the mission was to "establish a permanent combat outpost" to help expand the Somalian state's reach in the area.
Al-Shabab is attempting to overthrow the central government and establish its own state structure based on its interpretation of Islamic law.
While the group is still a threat, Somali forces coupled with the African Union forces have mostly removed fighters from larger cities in Somalia, as it did in Mogadishu in 2011.
However, the group still carries out suicide attacks in the capital city.
Car bomb in Mogadishu, Somalia leaves several dead and wounded
There are around 500 US troops stationed there on a rotating basis since 2013 to advise the local forces on how to combat terrorism.
The soldier's identity has not yet been released publicly. He is the second member of the US military to have been killed in Somalia in as many years.
In May 2017, a US Navy special forces soldier was killed while on another training mission with the Somali National Army.
World news in pictures

Show all 50
In 1993, 18 American soldiers died in a battle in Mogadishu. The film Black Hawk Down is based on the tragic incident.
The soldier's death comes as the US debates its presence on the continent, particularly after four troops were killed in Niger less than a year ago. The Pentagon's report stated their deaths were due to several failures on the part of the military, including training.
The US also put strain on its relationship with Chad - the central African nation has been a crucial partner in American efforts to combat terrorism on the continent. President Donald Trump had included Chad, for a short time, on a travel ban that also continues to include Somalia.
Register for free to continue reading
Registration is a free and easy way to support our truly independent journalism
By registering, you will also enjoy limited access to Premium articles, exclusive newsletters, commenting, and virtual events with our leading journalists
Already have an account? sign in
Register for free to continue reading
Registration is a free and easy way to support our truly independent journalism
By registering, you will also enjoy limited access to Premium articles, exclusive newsletters, commenting, and virtual events with our leading journalists
Already have an account? sign in
Join our new commenting forum
Join thought-provoking conversations, follow other Independent readers and see their replies