Virgin Active apologises for editing out deaf model's cochlear implant in campaign photo
'I guess my cochlear implant shamed you so much that you had to edit it out. Well you just edited out a part of who I am and didn't ask my permission and I'm not ok with that'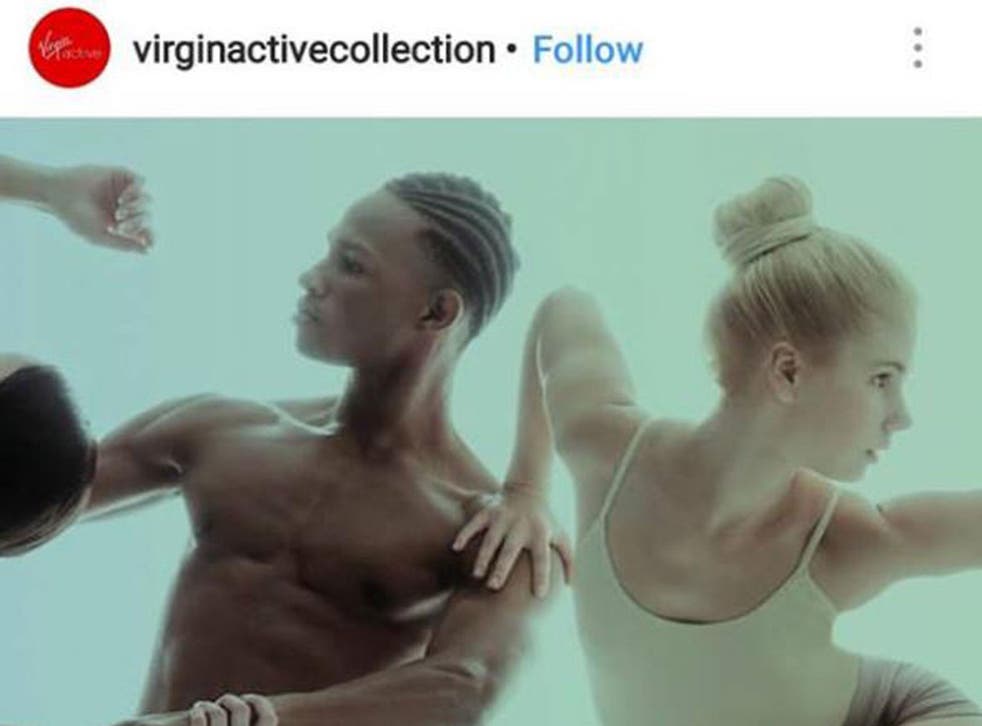 Virgin Active has apologised after it emerged that a photograph of a model was altered to edit out her hearing implant.
Simone Botha Welgemoed was fitted with a cochlear implant when she was just 22 months old in 1992 – believed to be the youngest child in Africa to have the procedure.
Despite the fact that she was wearing the implant during a photo shoot with Virgin Active, they later posted an Instagram photo which showed her without it.
She posted the photo to her Facebook page and wrote to Virgin: "I'm not somebody that just rants on about every little thing, but this is something that affects me personally and I am saddened by what I see...
"This is a billboard picture of me posing for Virgin Active and if you don't know me personally then you won't miss the tiny piece that is a cochlear implant that is supposed to sit on my head.
"They just went and without my permission decided to edit the cochlear implant out, because why!!??? It doesn't fit with their pretty little picture of portraying the perfect life that is Virgin Active?
"Well guess what? Life isn't perfect. No one is perfect.
"I am proudly hearing impaired and was happy to inspire through Virgin Active that people with hearing disabilities also lead and enjoy an active and healthy lifestyle.
"But I guess you don't think we do. I guess my cochlear implant shamed you so much that you had to edit it out. Well you just edited out a part of who I am and didn't ask my permission and I'm not ok with that.
"Very disappointed".
The model, who was crowned Miss Deaf South Africa in 2012, has her speech processor above her left ear, and cannot hear without it.
Virgin Active swiftly removed the edited photograph and had a meeting with the model.
She said: "I have met with the Virgin Active SA team today to resolve the matter with my cochlear implant being removed on their billboard.
"To Jacqi, Zeyad and Carla I'd like to say thank you for your warm welcome, heartfelt apology, beautiful flowers and contract to join the gym. I am glad that we could discuss the matters in a sincere and positive manner so to not only address the problem that arose yesterday but to also look forward and see how these matters can be taken into consideration going forward.
"I look forward to be assisting, advising and guiding Virgin Active on these matters and I was also thrilled to hear that the brand has already helped so many other disabilities to better use their facilities."
A Virgin spokesman told the Mail Online: "We issued an immediate apology to Simone. We had a good heart-to-heart meeting with her.
World news in pictures

Show all 50
"We will work with Simone around education and have re-run the campaign, un-retouched.
"We 100 per cent accept that the action of photo-shopping the image is not in line with our values as a business, nor in keeping with the welcome we extend to everyone."
They have since re-uploaded the original photograph featuring Mrs Welgemoed wearing her implant.
When The Independent contacted Virgin Active about the matter, they responded with no comment.
Join our new commenting forum
Join thought-provoking conversations, follow other Independent readers and see their replies