Hundreds of vultures die after eating poisoned elephants in Botswana
Government says poachers deliberately laced carcasses with deadly chemicals
Peter Stubley
Friday 21 June 2019 23:54 Comments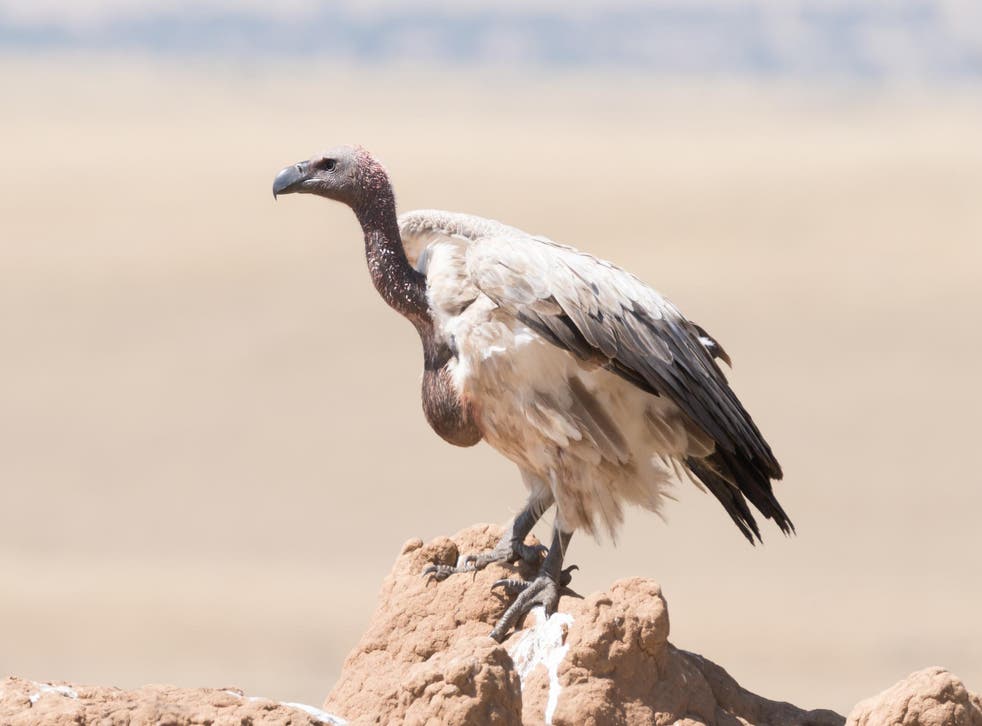 Hundreds of critically endangered vultures have died of poisoning after feasting on elephants killed by poachers in Botswana.
A total of 537 vultures and two tawny eagles were found dead by officials in a wildlife management area in the southern African country.
The government issued a statement describing the poisoning as "deliberate" and "dangerous and harmful to the environment".
It said: "The poisoning was believed to have been caused by lacing of three poached elephant carcasses with a poisonous chemical.
"The law enforcement team attending the scene is working around the clock to decontaminate the area.
Elephant sanctuaries approved by experts

Show all 10
"Sampling of carcasses and the environment was done for further laboratory analysis."
The government urged the public to report "suspicious activities" and deaths of wildlife to police or the nearest wildlife office.
It is thought the poachers used poison to prevent carrion birds from drawing attention to the area by circling above the dead elephants.
The poisoned birds included 468 white-backed vultures, 17 white-headed vultures and 28 hooded vultures.
All three species are listed as critically-endangered on the International Union for Conservation of Nature's Red List. There are said to be less than 10,000 surviving mature white-head vultures
There were also 10 cape vultures and 14 lappet faced vultures. Both species are listed as endangered.
Last month Botswana lifted its ban on big game hunting after officials claimed the growing numbers of elephants – now estimated at 130,000 – was causing damage to farms and villages.
Predators were also blamed for killing large numbers of livestock. The environment ministry said that hunting would take place in accordance with laws governing wildlife conservation and licensing.
The original ban was imposed in 2014 by Ian Khama, Botswana's former president, after surveys showed a declining wildlife population.
Register for free to continue reading
Registration is a free and easy way to support our truly independent journalism
By registering, you will also enjoy limited access to Premium articles, exclusive newsletters, commenting, and virtual events with our leading journalists
Already have an account? sign in
Join our new commenting forum
Join thought-provoking conversations, follow other Independent readers and see their replies