What's wrong with how the West talks about Ebola in one illustration
'A death in Africa, or Asia for that matter, should be as tragic as a death in Europe or the USA'
Christopher Hooton
Tuesday 14 October 2014 10:49 Comments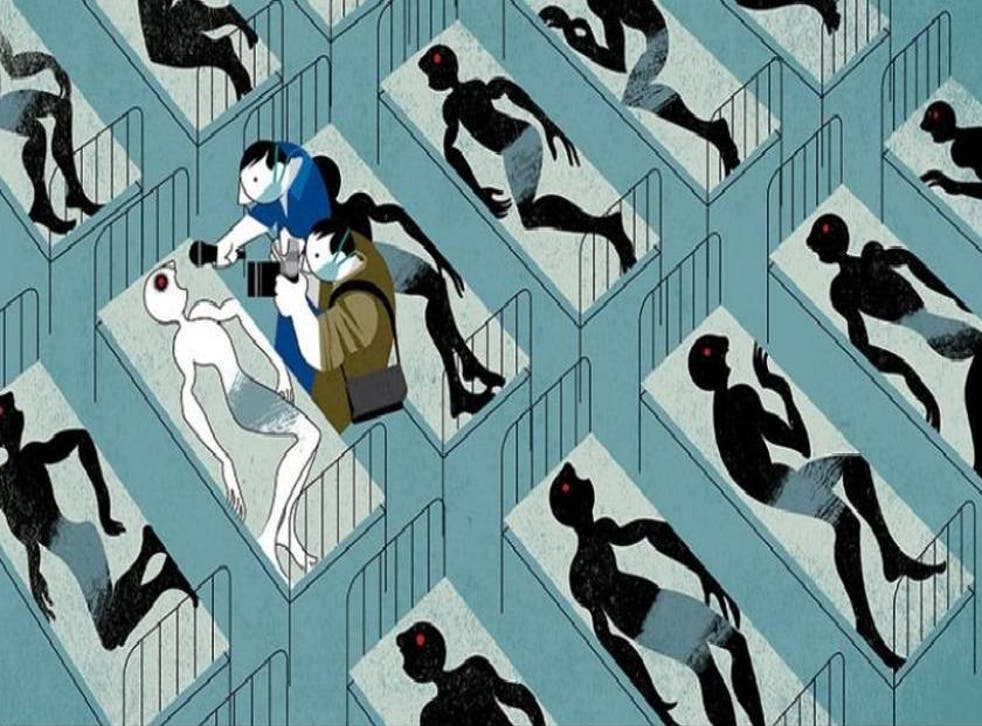 In West Africa, deaths from Ebola have now passed 4000, while in the US the death toll remains at one.
The coverage of the outbreak has been largely disproportionate however, and while one death is obviously still tragic and cause for concern when there is the risk of it precipitating more, it suggests a disregard for the bleak situation in Liberia, Guinea, Sierra Leone and other countries.
Cartoonist André Carrilho, whose work has been published in the New York Times, Vanity Fair and more, focused on this disparity in an illustration he created back in August, which has since gone viral thanks to its moving depiction of death being ignored.
"People in the African continent are more regarded as an abstract statistic than a patient in the US or Europe," he told Mic. "How many individual stories do we know about any African patients? None. They are treated as an indistinguishable crowd."
In spite of the stark colours used in the illustration, Carillho added that this is not so much an issue of race as "the West vs the rest".
In pictures: Ebola virus

Show all 62
Asked whether Dallas Ebola patient Thomas E. Duncan's being black contradicted the meaning of the image, he replied: "The fact that [Duncan] is black doesn't change the fact that because he's on US soil, he deserves more attention in the eyes of the Western media. It's not black vs white in the eyes of the media, but 'the West vs the rest.'
Register for free to continue reading
Registration is a free and easy way to support our truly independent journalism
By registering, you will also enjoy limited access to Premium articles, exclusive newsletters, commenting, and virtual events with our leading journalists
Already have an account? sign in
Join our new commenting forum
Join thought-provoking conversations, follow other Independent readers and see their replies