Who is running Algeria? Power struggle leads to rumours President Abdelaziz Bouteflika has been ousted and secretly replaced by his brother in a 'soft coup'
Rumours of a mysterious clique seizing control of the country are causing jitters throughout North Africa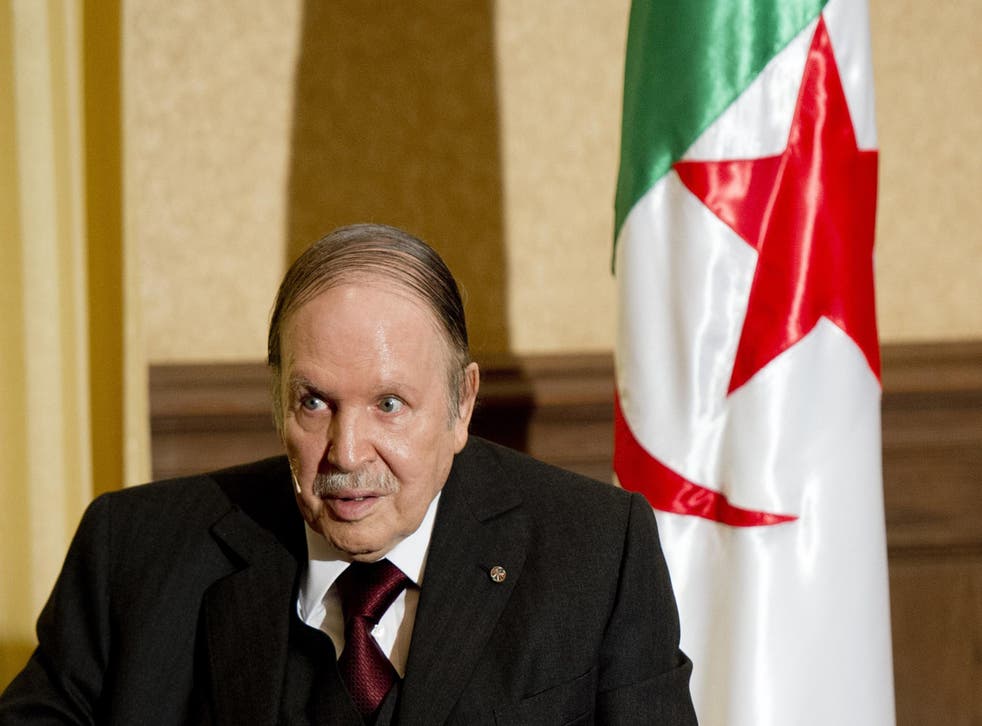 Serious questions have been raised over the political situation in Algeria amid growing speculation that 78-year-old President Abdelaziz Bouteflika may have been ousted in a so-called "soft coup".
The vast nation plays a key political and economic role in the region, with rumours of a mysterious clique seizing control of the country causing jitters throughout North Africa and the Middle East.
Bouteflika's health is understood to be a grave concern for those within his inner circle after two large strokes led to him slipping out of the public eye in recent years.
Amid rumours he has been taken hostage and eased out of power by group led by his brother Said, Bouteflika's top advisors – known as Group 19 - are now demanding the president make an immediate public appearance and assure them he is still in control of the country.
Group 19 members say Bouteflika hasn't met with anybody outside the clique led his brother for more than a year – a highly unusual situation that has led to near-daily speculation that his Said has staged a secret coup and is now Algeria's de facto president.
Such a move might explain a number of strange new laws that have been introduced in recent months, including legislation that appears out of step with Bouteflika's rule.
Journalists deemed to have damaged "the morale of the nation" face tough new penalties in a crackdown on investigative reporting, while the country's intelligence service has been purged and former military and political favourites shunted aside.
Another significant development has been the jailing of several top army generals – a move taken in some quarters as an attempt to limit the likelihood of a military-led rebellion should Said Bouteflika emerge as the new leader.
"There is today a ferocious struggle concerning the succession… No one can say when something is going to happen," the New York Times quoted Omar Belhouchet, publisher of El-Watan, as saying.
Mr Belhouchet's newspaper has published much of speculation about the so-called "soft coup".
The reason many are concerned about exactly who runs Algeria is largely down to the fact it plays a key regional role as a producer of oil and as a relatively stable, moderate nation in an often chaotic part of the world. Algeria has also played a key role in combatting extremism in North Africa by cracking down on Al Qaeda-affiliated groups and encouraging its regional allies to do the same.
While Group 19 members are still demanding an audience with Abdelaziz Bouteflika, the president currently appears either unwilling or unable to respond to their request. For the time being, therefore, questions over exactly who runs Algeria look set to remain unanswered.
Join our new commenting forum
Join thought-provoking conversations, follow other Independent readers and see their replies