Witchcraft fans mob man claiming to be reincarnated singer abducted by zombies
Enjoli Liston
Wednesday 08 February 2012 01:00 Comments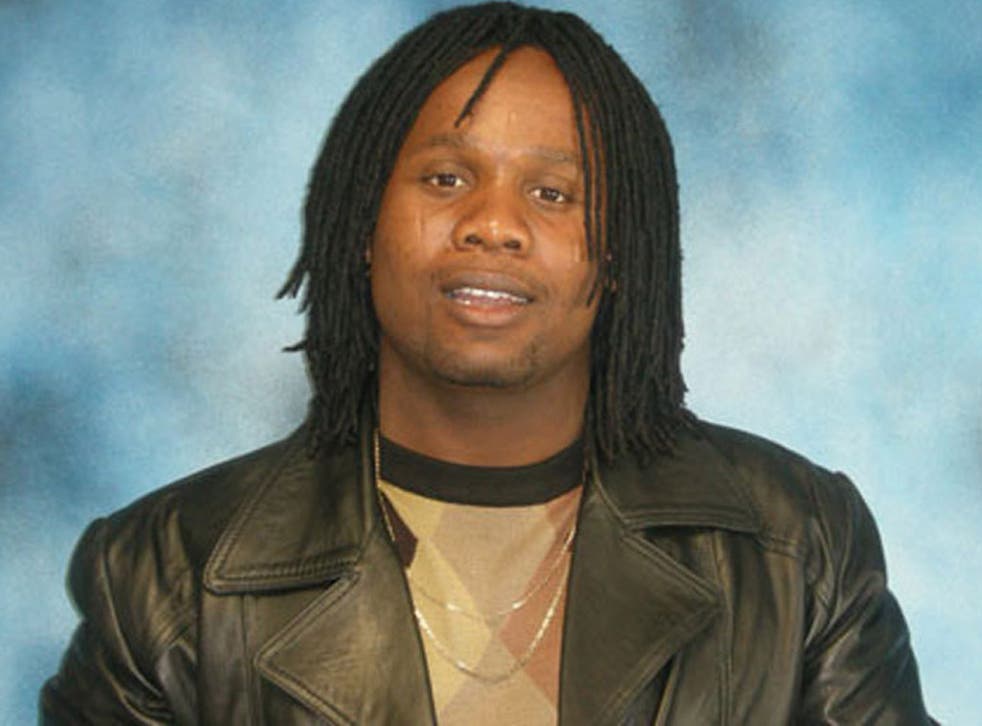 A South African man who claims to be a famous Zulu folk singer returned from the dead after being held captive by zombies for the past two years has been detained on suspicion of fraud.
The unnamed man turned up last week saying he was the award-winning musician Khulekani "Mgqumeni" Khumalo, who died in 2009. He reportedly convinced several members of Mr Khumalo's family – including two of his wives, his grandmother and grandfather, who unveiled the man as his long-lost relative on Sunday.
The public appearance drew thousands of fans to the singer's rural family home in the northern KwaZulu-Natal province, where the man used a loudspeaker to announce his "resurrection", according to the South African newspaper, The Times.
"I am Mgqumeni. And I know that some of you might not believe, but yes, it's true – it is me," the man told his audience. He said he had been a victim of witchcraft and that the zombies had forced him to sing and eat mud during his ordeal. He claimed to have woken up in a field in Johannesburg last week before finally making his way back home.
"I have been suffering a lot at the place where I was kept with zombies. It was hell there and I am so grateful that I was able to free myself and return to my family and you, my supporters," he said. Police reportedly resorted to using water cannon in an attempt to contain the crowds vying to catch a glimpse of the man.
Faith in witchcraft is common in rural South Africa. However, some fans said they doubted the story because the man did not have Mr Kumalo's trademark dreadlock hairstyle, had lost a lot of weight and now had a gold tooth.
The singer's grandfather, Hlalalimanzi Khumalo, said that he too had been sceptical about the man's story at first, but now the family was thankful that their beloved son had come home. "At first I doubted it was he, but, as the time went on, I could see that indeed it was he and as a family we are excited," he said. Authorities were not convinced and arrested the man yesterday. As police waited for DNA results to return, thoughts turned to the body of Mr Khumalo buried in early 2010. The funeral ceremony had been attended by politicians and members of the media. If the man's DNA did match that of the singer, the body may need to be exhumed.
But a police spokesman, Colonel Jay Naicker, said fingerprint samples had proven the man's claims to be false. The suspect was due to appear before Nquthu magistrates' court yesterday.
Mr Khumalo's former girlfriend, Zehlise Xulu, who has a 10-year-old son by the singer, said she resented the man for dragging up past heartache. "My son travelled all the way from Johannesburg with the hope of seeing his father, only to find that the man was a hooligan," she told The Mercury. "I was annoyed when he repeatedly referred to me as his lover."
Register for free to continue reading
Registration is a free and easy way to support our truly independent journalism
By registering, you will also enjoy limited access to Premium articles, exclusive newsletters, commenting, and virtual events with our leading journalists
Already have an account? sign in
Join our new commenting forum
Join thought-provoking conversations, follow other Independent readers and see their replies