World's most remote parish seeks vicar
Tristan da Cunha, a British territory stranded in the South Atlantic, is having trouble recruiting a new priest
Matthew Bell
Saturday 06 April 2013 21:58 Comments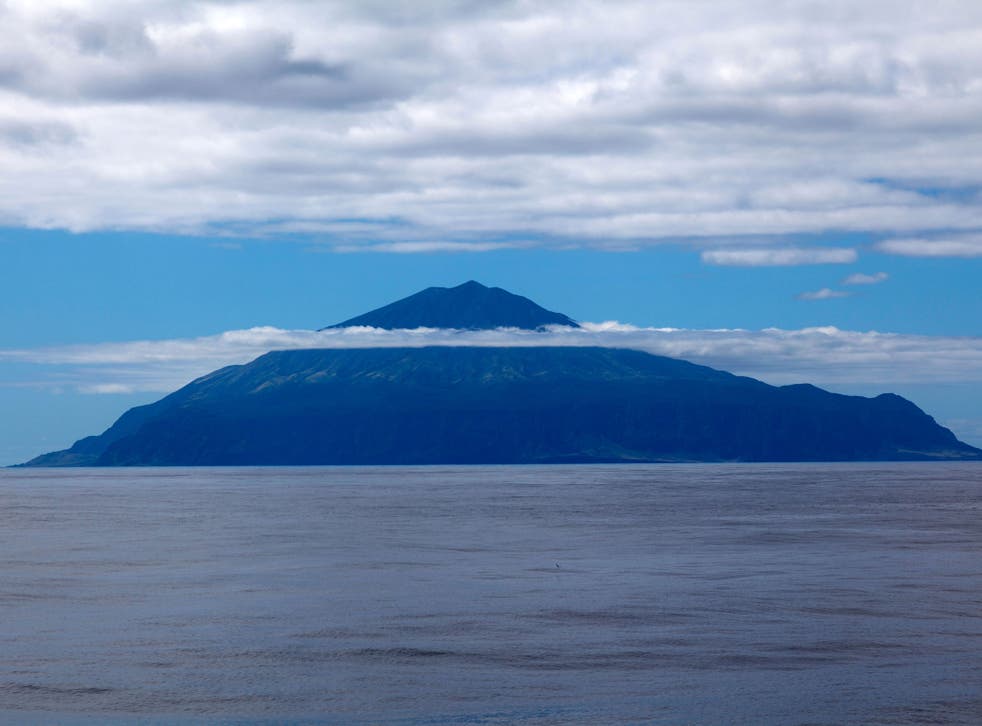 With staggering sea views and a bird-filled garden, the vicarage should be a sought-after address. But when the birds are penguins and the views go on for thousands of miles, you begin to see why the island of Tristan da Cunha is failing to attract a new vicar.
The volcanic British territory stranded in the South Atlantic has been without a parish priest since 2010, according to a report in the Church Times. Tristan da Cunha is officially the world's remotest archipelago, lying 1,750 miles from the nearest landmass, Africa, and 2,088 miles from Argentina. The last incumbent, Father Chris Brown, left in 2010, and despite posting several adverts, the Diocese of Cape Town has been unable to fill the post. Now, a recruitment drive has been stepped up, and one day the priest could be a woman.
Lorna Lavarello-Smith was born on the island and has come to the UK to train to be a priest. She is currently based in Peterborough, and is due to be ordained this summer. She will then serve a curacy in Northamptonshire, but says she hopes to return to live on Tristan da Cunha "one day". In the meantime, Ms Lavarello-Smith is leading the search to find her home parish a priest. She describes the island, population 262, as a "very special place" in which to serve. "If you are looking for a ministry where you want to be close to God and close to nature, then Tristan da Cunha is the place for you," she said. "There is something about being in the middle of the South Atlantic Ocean, reliant on a community of people with whom you live. You hear the sound of God's voice much more clearly."
Indeed, so close-knit is the community that there are only seven surnames on the island. Ms Lavarello-Smith is the descendant of an Italian, Gaetano Lavarello, who was shipwrecked on the island in 1892.
Previous incumbents have included the Reverend Edwin H Dodgson, younger brother of Lewis Carroll. Though initially enthusiastic, he grew disenchanted with what he called the "unnatural state of isolation". He wrote: "It has been my daily prayer that God would open up some way for us all to leave...."
Though the islanders haven't had a vicar for almost three years, this isn't the longest they have been without. There was an interregnum of 13 years after the Rev Graham Barrow left in 1909; it took until 1922 before a replacement – the Rev Martin Rogers –could be persuaded to take the post.
So what is it about these unmolested specks of rock that puts people off? For one thing, there's no airport, and this year there are only nine ships scheduled to visit from Cape Town, the nearest major port. Television arrived only in 2001, and there are only two terrestrial channels.
The archipelago, which includes St Helena and Ascension Island, was first sighted in 1506, but has had permanent settlers only since 1810. It is of strategic military importance, and was used as a listening post to monitor German ships in the Second World War. Between 1961 and 1963 the entire population was evacuated when it was threatened by a volcano.
Anyone interested in applying for the vicar's post should expect to do more than just one service a week. Tristan da Cunha's website suggests the ideal candidate will play the organ and teach at the school. "Applicants should be active and energetic," it reads. "A keen interest in church music and the ability to play an instrument would be an asset."
The Rev Edwin Dodgson was appointed as schoolteacher and missionary in 1880. But by 1884, he had become depressed,and wrote: "There is not the slightest reason for this island to be inhabited at all."
Register for free to continue reading
Registration is a free and easy way to support our truly independent journalism
By registering, you will also enjoy limited access to Premium articles, exclusive newsletters, commenting, and virtual events with our leading journalists
Already have an account? sign in
Join our new commenting forum
Join thought-provoking conversations, follow other Independent readers and see their replies