Youssef Boutros-Ghali - From fêted statesman to a fugitive from justice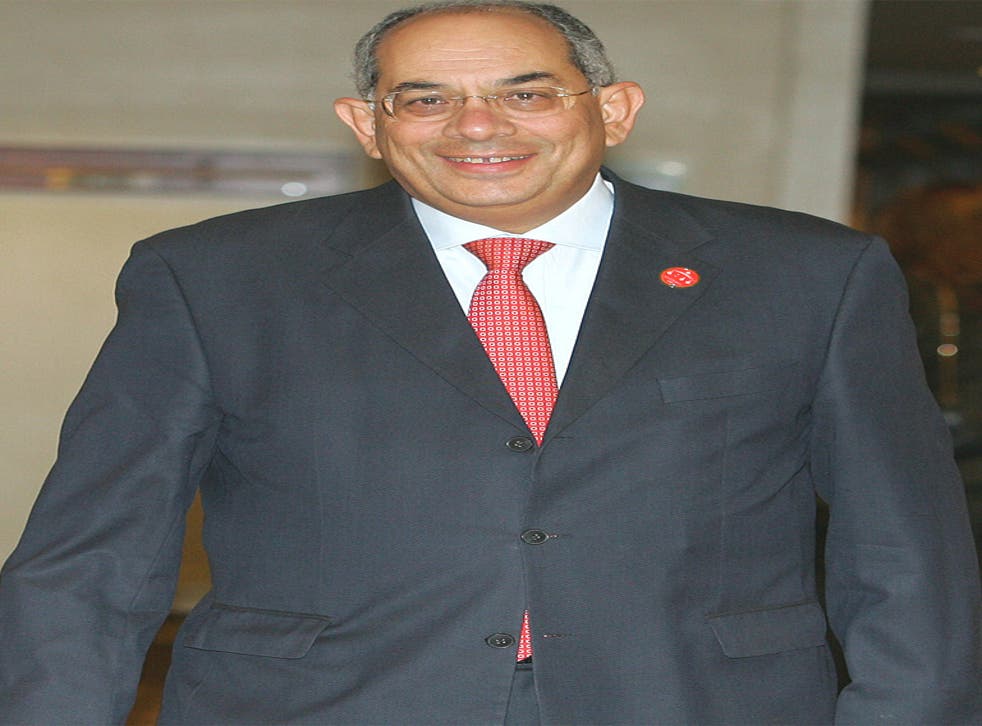 A senior figure in the regime of Egyptian leader Hosni Mubarak and a key International Monetary Fund adviser, Youssef Boutros-Ghali had grown used to being welcomed in some of Britain's most respected think-tanks and academic institutions, dispensing his views on economic and political reform to an array of opinion former
It is a habit which has proved hard to drop, despite the fact that his status has changed somewhat recently. In the past year, Mr Boutros-Ghali has gone from globe-trotting statesman to fugitive, after he was sentenced in absentia to a 30-year prison term by an Egyptian court for fraud allegedly committed while he was a public face of the Mubarak government.
The Independent can reveal that the 59-year-old economist, who was this week ushered out of a lecture at the London School of Economics after he was spotted by outraged members of the audience, has twice visited Chatham House, the respected international relations and security think tank, despite being the subject of an Interpol "red notice" requesting his arrest.
Chatham House said Mr Boutros-Ghali, who is the nephew of the former UN secretary general Boutros Boutros-Ghali, had made the visits in a "private capacity" as the guest of one of its associate academics in September and December last year. On one of the visits, the former minister observed part of a discussion on Bahrain.
The apparent alacrity with which Mr Boutros-Ghali has been attending academic events, alongside unconfirmed public sightings of him in locations from Oxford Street to Richmond, sits uneasily with demands from the Egyptian authorities for him to be returned home to serve a swingeing jail term.
Shadow justice minister Andy Slaughter said yesterday he had written to the Foreign Secretary William Hague and the Home Office to ask why Mr Boutros-Ghali remains at liberty.
Mr Boutros-Ghali is a trained economist who was praised for reforms driving growth in Egypt but was also seen as one of the apologists for a regime that squirrelled away vast sums at the expense of the nation's poor. He fled his homeland in January shortly before the ousting of Mr Mubarak and has been living in London with his wife and children since last summer.
In June, a Cairo court sentenced Mr Boutros-Ghali, who resigned last February as the chairman of the IMF's policy setting committee, to 30 years for an alleged fraud involving impounded luxury cars and abuse of his position to gain from Egyptian government funds. He was also ordered to return £6m he is accused of acquiring illegally.
Register for free to continue reading
Registration is a free and easy way to support our truly independent journalism
By registering, you will also enjoy limited access to Premium articles, exclusive newsletters, commenting, and virtual events with our leading journalists
Already have an account? sign in
Register for free to continue reading
Registration is a free and easy way to support our truly independent journalism
By registering, you will also enjoy limited access to Premium articles, exclusive newsletters, commenting, and virtual events with our leading journalists
Already have an account? sign in
Join our new commenting forum
Join thought-provoking conversations, follow other Independent readers and see their replies