AIDS death toll 'unacceptable across sub-Saharan Africa', Medecins Sans Frontieres warns
Health policy advisor Mit Philips warns a lack of global funding meant that patients arriving at hospitals sick with AIDS will have any hope of reprieve snatched away'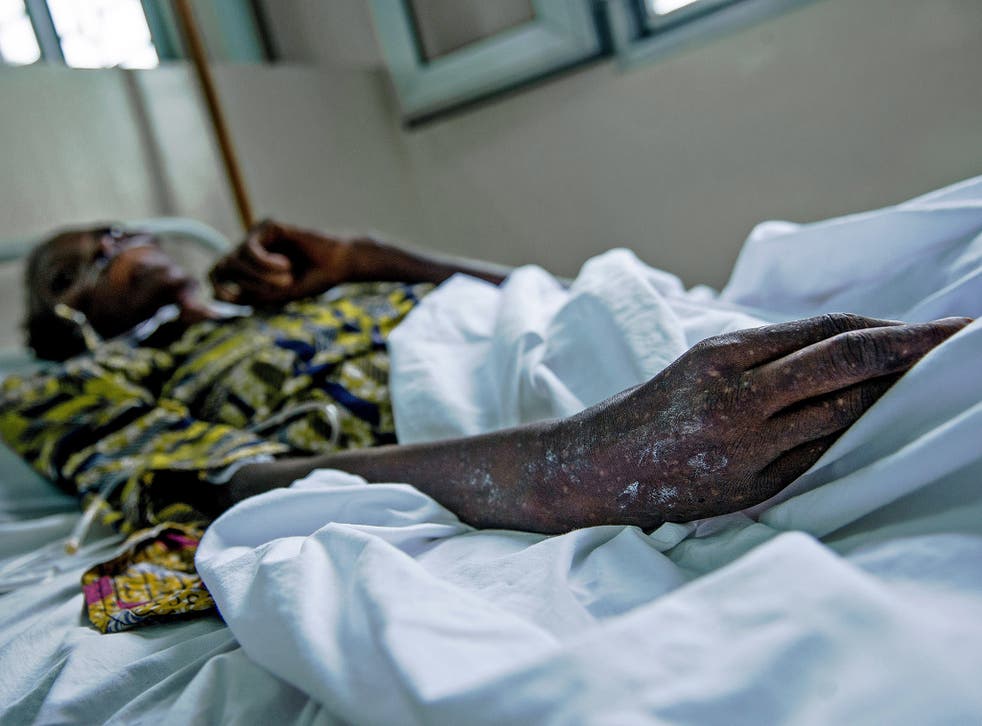 Sub-Saharan countries, where up to 10 per cent of the population suffers from AIDS, "remain left out of the global HIV response" and lack access to medical care, Medecins Sans Frontieres (MSF), has warned.
A lack of awareness and information about HIV amongst the population and a decline in international funding would exacerbate the problem, the aid group said.
On the ground however, MSF said that treatment failure and late diagnosis leading to delayed treatment were the main causes of illness and death.
The findings were presented at the International AIDS Society conference on HIV in Paris.
They showed that in countries like Guinea, Kenya, DRC and Malawi, the mortality rate in MSF hospitals was currently as high as 30 to 40 per cent.
In 2016, two thirds of a total of 1.8 million new infections were developed in the African region, according to the World Health Organisation.
Sophie Spiers, HIV specialist with MSF said awareness needed to be raised at community level on the ground and better care was required for those who have been on treatment for years. Medicine needed to be more accessible, she added.
Health policy advisor Mit Philips also warned that the decline of global political will and funding will mean that "patients arriving at hospitals sick with AIDS will have any hope of reprieve snatched away".
In 2016, donor government funding was the lowest since 2010, decreasing $0.5 billion from 2015.
World news in pictures

Show all 50
In his latest budget proposal Donald Trump suggested cutting $1bn (£763m) from tis global AIDS programmes.
This represents 17 per cent of the total Global Fund to Fight AIDS, TB and Malaria (GFATM), according to MSF.
This also represents 11 per cent of the US President's Emergency Plan for AIDS Relief, which assists one in four HIV patients globally.
The "cuts to GFATM could mean nearly 300,000 additional lives lost per year, and a potential 4.28 million new HIV, TB and malaria infections", MSF warned.
Last year more than one million deaths were attributed to HIV despite treatments being more effective than ever. Three quarters of those deaths were reported in Sub-Saharan Africa, according to UNAIDS agency.
Register for free to continue reading
Registration is a free and easy way to support our truly independent journalism
By registering, you will also enjoy limited access to Premium articles, exclusive newsletters, commenting, and virtual events with our leading journalists
Already have an account? sign in
Register for free to continue reading
Registration is a free and easy way to support our truly independent journalism
By registering, you will also enjoy limited access to Premium articles, exclusive newsletters, commenting, and virtual events with our leading journalists
Already have an account? sign in
Join our new commenting forum
Join thought-provoking conversations, follow other Independent readers and see their replies