Half a million babies killed by air pollution in last year alone, damning report finds
State of Global Air report finds South Asia and sub-Saharan Africa contribute vast majority of infant deaths due to air pollution, with 20% coming from India alone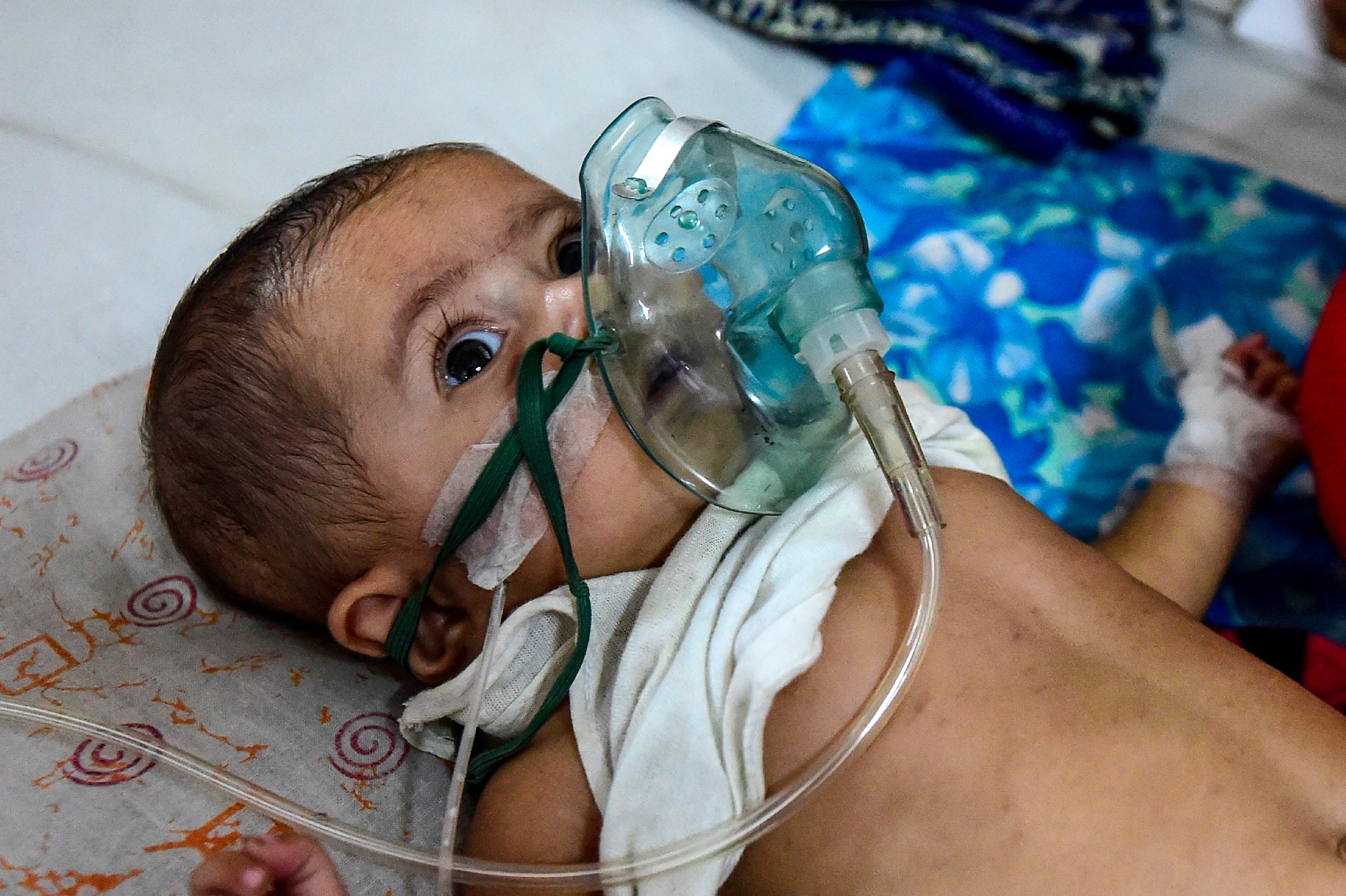 Leer en Español
Air pollution caused the deaths of around half a million babies across the world in the past year, a new global report has found, including more than 116,000 in India alone.  
The State of Global Air 2020 report identified air pollution as the fourth leading risk factor in premature mortality worldwide, surpassed only by high blood pressure, tobacco use and poor diet.
The overwhelming majority of the infant deaths attributable to pollution came from developing countries, with India, Nepal and Niger named as the top three countries for annual pollution exposure per capita.
According to the report, in 2019 India recorded the highest annual average Particulate Matter (PM) 2.5 concentration exposure in the world, contributing to the highest number of infant deaths of any country. It was followed by Nigeria with 67,900 infant deaths, Pakistan with 56,500, Ethiopia with 22,900 and Congo with 1,200 deaths attributable to air pollution.
In 2019, air pollution contributed to a total of 6.67 million deaths worldwide, the report found. It said the deaths of 476,000 babies in this period could be directly linked to evidence of the mother's exposure to pollution.
The report was prepared by the Boston-based Health Effects Institute in cooperation with the Institute for Health Metrics and Evaluation (IHME2) of Washington University, and the University of British Columbia. It is based on the latest Global Burden of Disease (GBD3) study published by the international medical journal The Lancet on 15 October.
The report noted that while the precise biological link between air pollution and infant deaths is not fully understood, it is known that air pollution can affect a pregnant woman, her developing foetus, or both through pathways similar to those of tobacco smoking, which is a well-known risk factor for low birth weight and preterm birth.
"We don't understand what the mechanisms are at this stage, but something is going on that is causing reductions in baby growth and ultimately birth weight. There is an epidemiological link, shown across multiple countries in multiple studies," Katherine Walker, a scientist at the Health Effects Institute told the Guardian.
The report also said that despite all that is known about the effects of air pollution on health, the findings in 2019 show little or no progress made in many parts of the world.
In about 65 per cent of the infant deaths, the report said, the biggest factor was indoor pollution – which was a result of the burning of solid fuel, wood or animal dung, something commonly used for cooking in many areas.  
Of all the nearly half a million infant deaths identified in the report, 422,000 were in countries in South Asia and sub-Saharan Africa. 
Dan Greenbaum, president of the Health Effects Institute, said: "An infant's health is critical to the future of every society, and this newest evidence suggests an especially high risk for infants born in South Asia and sub-Saharan Africa."
Many countries have seen "slow and steady reduction in household reliance on poor-quality fuels", Greenbaum said. "[Nonetheless] the air pollution from these fuels continues to be a key factor in the deaths of these youngest infants."  
Join our commenting forum
Join thought-provoking conversations, follow other Independent readers and see their replies