Amazing pictures emerge from Siberian town as ice encases cars
Dudinka, a Russian city near the Arctic Border, has declared a state of emergency after a storm knocked out power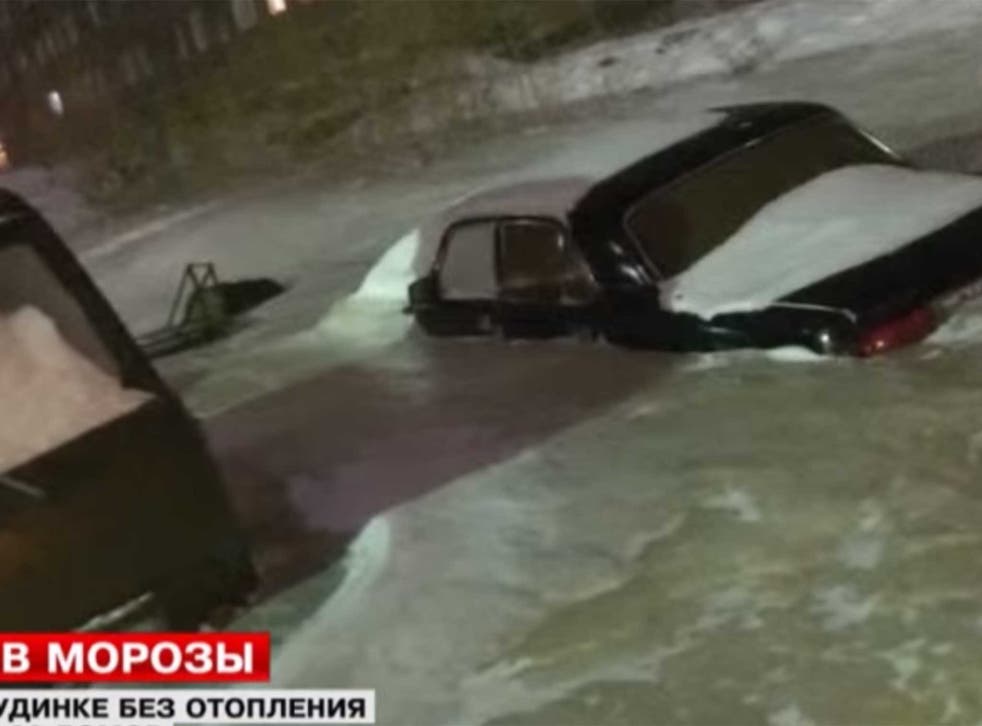 Think the weather in the UK is cold?
Russian residents of Dudinka are coping with temperatures so low that overflowing water turned to ice overnight.
The town, located in Krasnoyarsk Krai province in central Siberia, Russia, which borders the Arctic Ocean, is used to dealing with the cold – temperatures can plummet to as low as -40C when the sun sets.
But the latest weather has taken even the harden locals by surprise.
Fortunately internet connections to the town remained up and running, allowing a fascinating glimpse into life in Dudinka as pictures emerged on social media showing the state of the town, home to roughly 22,000 people.
"Anybody in doubt of exactly how cold it is here just need to look at the pictures," local government spokesperson Eugene Gerasimov told the Daily Mail Online.
"Even the hot water pipes were freezing, and the water that flooded out quickly formed into a solid block."
A state of emergency was declared last week after a storm knocked out power lines on 14 January, leaving thousands without water, heating, and electricity.
Burst water pipes flooded the streets and after night fell, and temperatures with the sun, the water froze solid.
Register for free to continue reading
Registration is a free and easy way to support our truly independent journalism
By registering, you will also enjoy limited access to Premium articles, exclusive newsletters, commenting, and virtual events with our leading journalists
Already have an account? sign in
Register for free to continue reading
Registration is a free and easy way to support our truly independent journalism
By registering, you will also enjoy limited access to Premium articles, exclusive newsletters, commenting, and virtual events with our leading journalists
Already have an account? sign in
Join our new commenting forum
Join thought-provoking conversations, follow other Independent readers and see their replies