1936 Nobel Peace Prize medal to sell at auction after appearing in South American pawn shop
Only second Nobel Peace Prize ever to be sold in public auction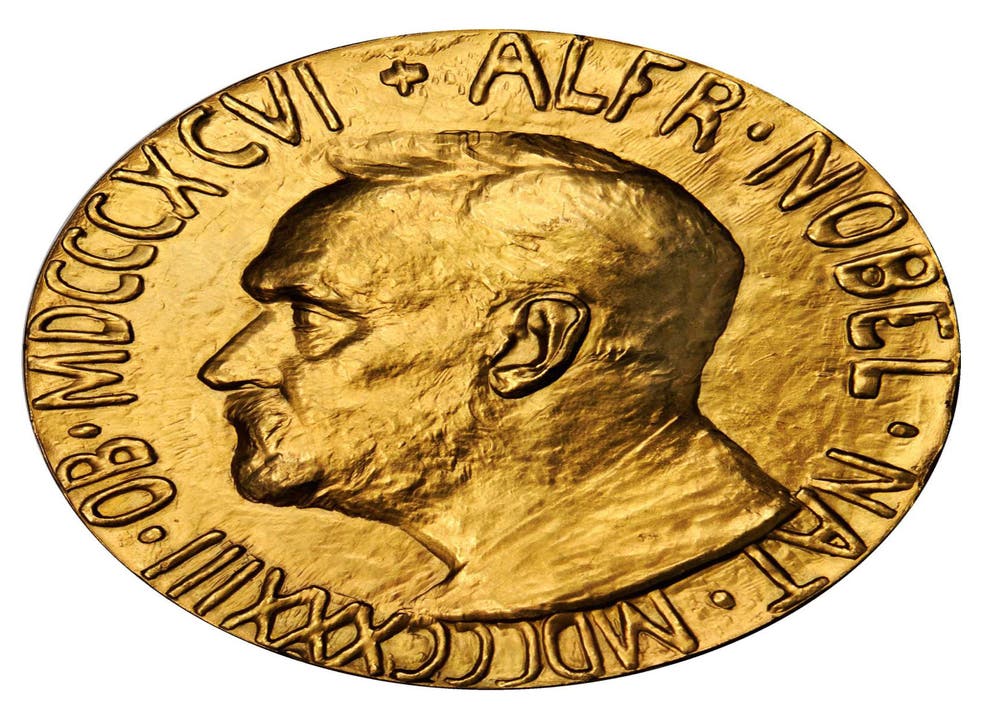 The gold medal awarded for the 1936 Nobel Peace Prize is set to be sold at auction in the US after it was discovered by a collector in a South American pawn shop.
The "incredible rarity" will become only the second Nobel Peace Prize medal ever to be sold at auction, after Sir William Randal Cremer's 1903 award was sold at Sotheby's in 1985 for £11,550 ($17,440).
It was awarded to Argentina's then Foreign Minister, Carlos Saavedra Lamas, in recognition of his efforts to negotiate the end of the so-called Chaco War between Paraguay and Bolivia.
After his death in 1959, the Peace Prize medal "fell into darkness", said historical medals expert John Kraljevich.
In 1993 someone tried to cash in on the medal at an unidentified South American pawn shop and, apparently unaware of its wider significance, received nothing more than the value of its weight in gold.
Realising its rarity, the shop owner got in touch with a US contact, and the medal was then passed around between a number of private collectors until its latest owner died around 10 years ago.
His descendants have now decided to sell the medal, and it will be auctioned in Baltimore on 27 March by the New York-based Stack's Bowers Galleries.
A tiny file mark found on the Nobel Peace Prize medal's edge was likely made to determine its worth, at the time when it still faced the prospect of being melted down.
"Back then, you'd grind a little piece off to figure out just how fine the gold was," said Mr Kraljevich, a consultant to Stack's Bowers.
"Had the shop owner not recognized that it might be worth more to somebody than just the value of the bullion ... it would have been melted and thrown in with broken gold earrings."
The 23-carat relic weighs 222.4 grams, which in today's market would make it worth $9,168 (£5,490) for the gold alone. As an object to collectors and world history, its value is much greater.
"I can't think of many public collections that have a Nobel Prize, never mind a Nobel Peace Prize medal," said Ute Wartenberg, executive director of the American Numismatic Society. "This is an incredible rarity."
Mr Kraljevich said that as a historical artifact, the 1936 Peace Prize could bring $50,000 to $100,000 or more.
The auction will also include the first Pulitzer Prize for Public Service medal to come to auction. The 14-carat gold medallion was presented to the now-defunct New York World-Telegram in 1932, and is the only category of the prestigious journalism and arts prize to be awarded a gold medal. It is being sold from the same collection as the Nobel Peace Prize, and has an estimated value of $15,000 to $30,000.
Register for free to continue reading
Registration is a free and easy way to support our truly independent journalism
By registering, you will also enjoy limited access to Premium articles, exclusive newsletters, commenting, and virtual events with our leading journalists
Already have an account? sign in
Register for free to continue reading
Registration is a free and easy way to support our truly independent journalism
By registering, you will also enjoy limited access to Premium articles, exclusive newsletters, commenting, and virtual events with our leading journalists
Already have an account? sign in
Join our new commenting forum
Join thought-provoking conversations, follow other Independent readers and see their replies