$1m bounty on the 'Pablo Escobar' of animal trafficking's head
Reward targets Vixay Keosavang in new escalation of fight against this 'lucrative' crime
David Connett
Saturday 18 January 2014 20:41 Comments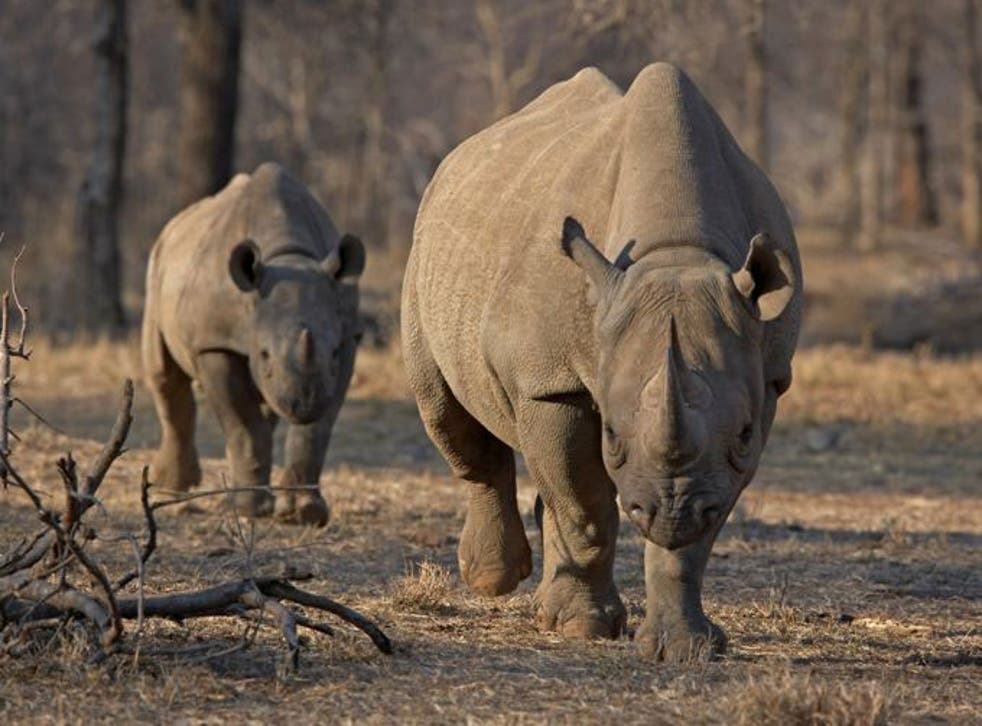 Vixay Keosavang is a man with a price on his head. The $1m bounty that US Secretary of State John Kerry offered in reward for his downfall was a first.
The bounty, for help in dismantling the "Xaysavang Network", which Keosavang is said to head, marks a major escalation in the fight against wildlife crime.
Officials in the US describe the network as the world's most prolific international wildlife trafficking syndicate. They say Keosavang's organisation, based in Laos, facilitates "the killing of endangered elephants, rhinos and other species for products such as ivory".
Keosavang's organisation is said to have "smuggled wildlife and products such as ivory and rhino horns from countries in Africa and Asia through Laos to countries including Vietnam and China" for nearly a decade. US State Department officials say the $1m reward reflects the seriousness with which the crime is now viewed in Washington and elsewhere.
The network came to light in South Africa in 2008 when five men were arrested for offering an undercover police officer tens of thousands of dollars for three rhino horns. A year later, Kenya Wildlife Service and customs officers seized 280kg of elephant ivory and 36kg of rhino horn at Nairobi airport.
The shipment was registered to Xaysavang and bound for Laos. Police then arrested a number of people in connection with the shooting of rhinos. Chumlong Lemtongthai, one of Keosavang's key lieutenants, was later jailed for 40 years, reduced on appeal to 30 years for his part in the smuggling racket. In jail, Lemongthai is said to have given a detailed insight into the Xaysavang Network, prompting Washington to offer the reward.
"The increasing involvement of criminal organisations such as the Xaysavang Network in wildlife trafficking fuels corruption, facilitates conflict, threatens biodiversity and deprives communities of economic opportunity," said Brooke Darby, Deputy Assistant Secretary of State.
The activities of the Network have been detailed by the South African journalist, Julian Rademeyer. He spent over two years investigating key players in the murky trade and in 2013 authored 'Killing for Profit', an account of his chilling discoveries. He has described the current battle against poaching as: "the rhino's last stand".
Keosavang, a former soldier said to be in his 50s, is reported to have close links with the military in Laos (the one-time communist neighbour of Vietnam and Thailand). Described as the "Pablo Escobar" of wildlife smuggling, Keosavang is said to be protected by his contacts in the Laotian government. It is also said he held a senior position in a state-run firm with interests in construction and international trade. His business card lists him as vice-president of the Laos national swimming and boxing committees and it is claimed he has accompanied a former deputy prime minister of Laos on state visits.
According to documents unearthed by Vietnamese journalists he also has interests in trading hundreds of thousands of live animals, including endangered temple turtles, king cobras and rat snakes. The Network is also said to own a farm in Laos which breeds long-tailed macaques for export to China as laboratory animals.
Freeland, a wildlife NGO, has painstakingly constructed a case against Keosavang. One contract from 2009 obtained by Freeland reveals him agreeing to sell 70,000 snakes, 20,000 turtles and 20,000 monitor lizards to a Vietnamese firm in a deal worth $860,000 (£523,000).
It says he remains "untouchable" in Laos despite detailed evidence being presented to them.
"He is the single largest known illegal wildlife trafficker in Asia," said Steven Galster, Freeland's executive director, insists. "He runs an aggressive business, sourcing lucrative wild animals and body parts wherever they are easily obtained. Every country with commercially valuable wildlife should beware."
The Laos Embassy in Paris declined to comment on Keosavang and his links to Laotion government figures despite repeated requests.
___
In the original version of this article we did not acknowledge the work of Julian Rademeyer, for which we apologise. His investigations were important to our understanding of the Xaysavang Network and we are glad to take this chance to commend his research.
We regret that a photo from his website, which initially accompanied our piece, was used without his permission. The image was not of Vixay Keosavang, as stated in our caption, but of a lower-level associate in the network.
For more information on our Space for Giants campaign click here
Register for free to continue reading
Registration is a free and easy way to support our truly independent journalism
By registering, you will also enjoy limited access to Premium articles, exclusive newsletters, commenting, and virtual events with our leading journalists
Already have an account? sign in
Join our new commenting forum
Join thought-provoking conversations, follow other Independent readers and see their replies