$200m credit card fraud: Gang of 18 are charged
Thousands of false identities used in elaborate scam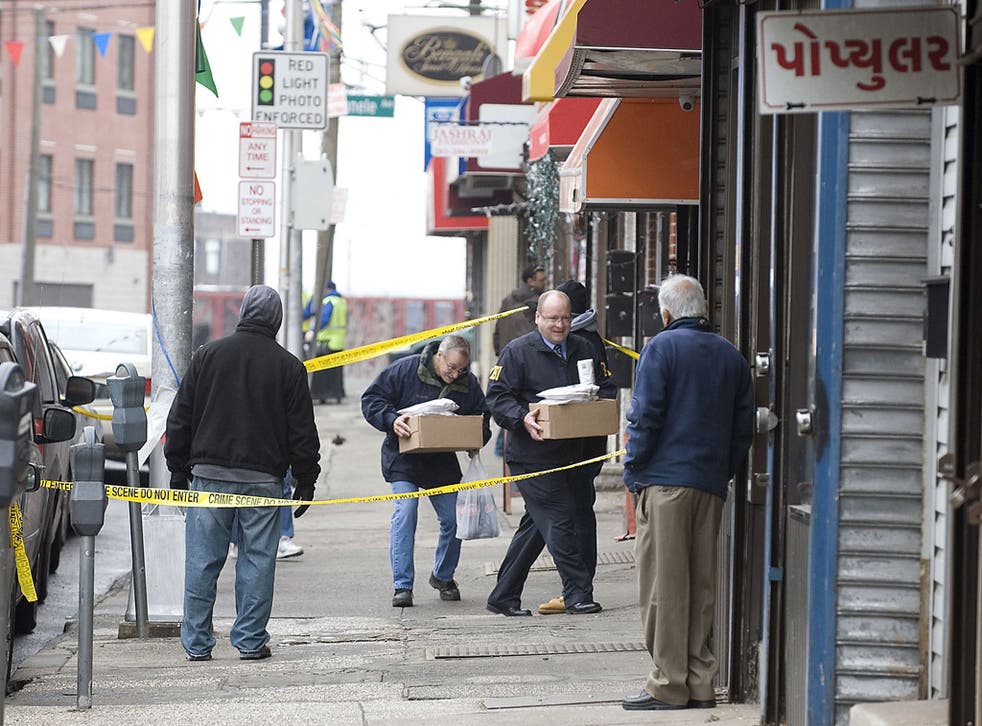 Arif Afaq had a habit of collecting credit cards and running up hefty balances, which he repeatedly failed to pay off. He got his first card in 2008 and went on to apply for about 14. He spent big. In early 2011, for example, he blew $13,000 (£8,200) on computer equipment. Afaq had all the necessary paperwork – social security number, utility bill issued by Jersey Central Power and Light, driving licence – that he needed to keep adding to his deck of plastic. All told, he ran up unpaid debts of more than $50,000. Asad Khan wasn't quite as reckless but, with eight credit cards and unpaid debts and charges of nearly $30,000, he wasn't far behind.
Except that Arif Afaq and Asad Khan don't exist. They never did. Afaq's social security number was real enough but it belonged to a six-year-old boy with a different name, according to a criminal complaint filed by US government lawyers in a New Jersey court last week.
In fact, Afaq and Khan were only two of more than 7,000 false identities. These were part of what prosecutors allege was a sprawling scheme that, over the course of several years, generated profits of hundreds of millions of dollars for an audacious criminal ring whose exploits wouldn't be out of place in Hollywood. It was one of the biggest credit card frauds in history.
According to the official account, the scope of the fraudsters' operation was matched only by their taste for the high life. They bought pricey cars, electronics, spa treatments and "millions of dollars in gold". They wired tens of millions of dollars overseas, with the proceeds of their alleged crimes flowing to Pakistan, India, the United Arab Emirates, Canada, Romania, China and Japan. And they hoarded cash. When the law finally caught up with them, officers discovered approximately $70,000 in cash in the oven of one defendant.
"This elaborate network utilised thousands of false identities, fraudulent bank accounts, fake companies and collusive merchants to defraud financial institutions of hundreds of millions of dollars," special agent David Velazquez from the FBI's cyber division said after 18 people were charged in connection with the allegations. Thirteen were arrested in New Jersey, New York, Pennsylvania and Connecticut on Tuesday, with another apprehended as he attempted to flee the country later in the week. Four others had been arrested earlier, as the investigation, which lasted for more than 18 months, unfolded.
According to the criminal complaint, the enterprise was headed by Babar Qureshi and Muhammad Shafiq. The latter was caught when he tried to board a plane bound for his native Pakistan from New York's John F Kennedy airport on Thursday. The duo, aged 59 and 38 respectively, are alleged to have directed the efforts of their co-conspirators across at least eight countries and 28 US states.
At the heart of the ruse, which is alleged to have led to more than $200m in confirmed losses for businesses and financial institutions, was a three-step process which the fraudsters repeated "thousands of times". It all began with what the prosecutors called the "make-up" stage, the creation of a false identity – Arif Afaq, say, or Asad Khan – by producing a chain of fabricated documents. Sometimes, they'd mine records of real people who had left the US. Then came a false profile with the major credit bureaux, who supply banks with the credit reports that determine whether individuals qualify for loans and new or higher limits on their credit cards.
That helped to set the stage for step two, or "pump up", when the fraudsters fed false details about the made-up individuals' credit-worthiness to the credit bureaux. The idea was to fool the bureaux into incorporating this information into their credit reports. The result: Arif Afaq or Asad Khan would appear, to the bankers scrutinising their credit profiles, to have an excellent record of borrowing and paying back money. The final step – labelled "run up" by prosecutors – involved taking out large loans, which were never paid back.
To make the scheme work, the men are alleged to have maintained a network of 1,800 addresses, including houses, apartments and post office boxes, along with dozens of sham companies which obtained credit card terminals only to run up charges on the fraudulent credit cards. Arif Afaq's address, for example, was also linked to at least two other false identities.
To sustain the fraud, the defendants are alleged to have used some rather sophisticated methods beyond the usual falsifying of driver's licences and utility bills. They employed a network of black-market businesses called "tradelines" providers, who helped boost the credit profiles of the false identities.
Vernina Adams, 31, from Philadelphia, is alleged to have been among these providers. Tradelines are lines of credit in a credit history, which Ms Adams, who was among those arrested last week, is alleged to have fabricated and then had it added to the credit reports of the false identities used by the fraudsters, thus helping them draw larger loans.
Also involved was a set of complicit jewellery businesses, which charged the fraudulent credit cards for multiple fake transactions. When the banks paid up, these businesses split the spoils with the fraudsters.
As the loans added up, so did the profits. A sample of seven fake identities linked Mr Qureshi to 163 different credit cards, which, in total, ran up bad debts and charges of more than $1.3m. Overall, the alleged fraud is said to have involved more than 25,000 credit cards.
And so, while many of the defendants, include Mr Qureshi and Mr Shafiq, appear to have been unemployed for the past five years, with no employment records linked to their names, their bank accounts and purchases "tell a far different story", prosecutors say. As recently as September, Mr Qureshi is said to have made a wire transfer of half a million dollars, while $1m has flowed through just one of his many personal accounts since 2005.
Register for free to continue reading
Registration is a free and easy way to support our truly independent journalism
By registering, you will also enjoy limited access to Premium articles, exclusive newsletters, commenting, and virtual events with our leading journalists
Already have an account? sign in
Register for free to continue reading
Registration is a free and easy way to support our truly independent journalism
By registering, you will also enjoy limited access to Premium articles, exclusive newsletters, commenting, and virtual events with our leading journalists
Already have an account? sign in
Join our new commenting forum
Join thought-provoking conversations, follow other Independent readers and see their replies