At least 30 inmates killed with three 'beheaded' in Brazil prison riot
Riot in north-eastern city of Natal is latest in string of violent outbreaks at Brazilian prisons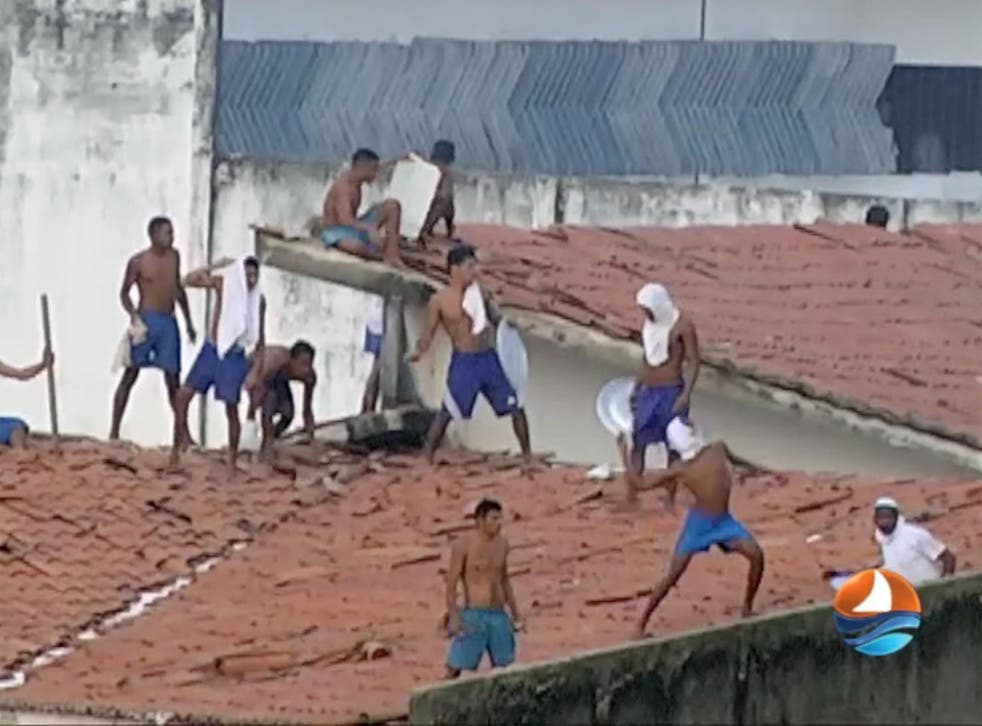 At least three inmates are reported to have been beheaded and more than 30 have been killed in a riot involving different gangs at a prison in the Brazilian city of Natal.
Violence erupted at the Alcacuz Penitentiary in the north-east of the country after prisoners from one drug gang invaded a block occupied by a rival mob.
The riot continued for around 14 hours before military police entered the prison and restored order. Officials had said they were waiting until dawn before attempting to put a stop to the riot because of reports some inmates were armed.
Officials initially announced that at least ten prisoners have been killed but sources told the G1 news website the current death toll is closer to 25. Reuter's reports that the current death toll stands at 30.
As many as 100 people are feared to have died but authorities will not be able to release a final figure until they have accessed all areas of the prison.
Sources said the violence was part of an on-going battle between two drug gangs: the Crime Syndicate and First Command of the Capital.
Some of the victims are reported to have been decapitated and mutilated.
"We could see the heads ripped off'', prison co-ordinator Zemilton Silva told Folha de Sao Paulo.
As the riot continued, relatives waited outside the prison awaiting news of their loved ones. One inmate was reported to have escaped but has since been recaptured.
Feminist protests demand end to violence against women in Brazil after gang rape of teenage girl

Show all 10
There have been a number of riots in Brazilian prisons in recent weeks. At least 116 prisoners have been murdered in Brazil in 2017 and that death toll is expected to rise after the latest riot.
Following the latest violence, Alexandre de Moraes, Brazil's Justice Minister, admitted the prison system had become "a barrel of gunpowder".
In an interview with National Journal, he said: "The system has been overcrowded for a long time, and I repeat that there is no magic step to solve a chronic problem in Brazil," he said. "We have approximately 650,000 prisoners today, with a deficit of nearly 300,000. Obviously, this ends up making the system a barrel of gunpowder."
Register for free to continue reading
Registration is a free and easy way to support our truly independent journalism
By registering, you will also enjoy limited access to Premium articles, exclusive newsletters, commenting, and virtual events with our leading journalists
Already have an account? sign in
Register for free to continue reading
Registration is a free and easy way to support our truly independent journalism
By registering, you will also enjoy limited access to Premium articles, exclusive newsletters, commenting, and virtual events with our leading journalists
Already have an account? sign in
Join our new commenting forum
Join thought-provoking conversations, follow other Independent readers and see their replies