55-year-old woman shot and killed by Chicago police after enjoying 'excellent' Christmas Day with family
The mother-of-five was shot by officers responding to calls over a dometic incident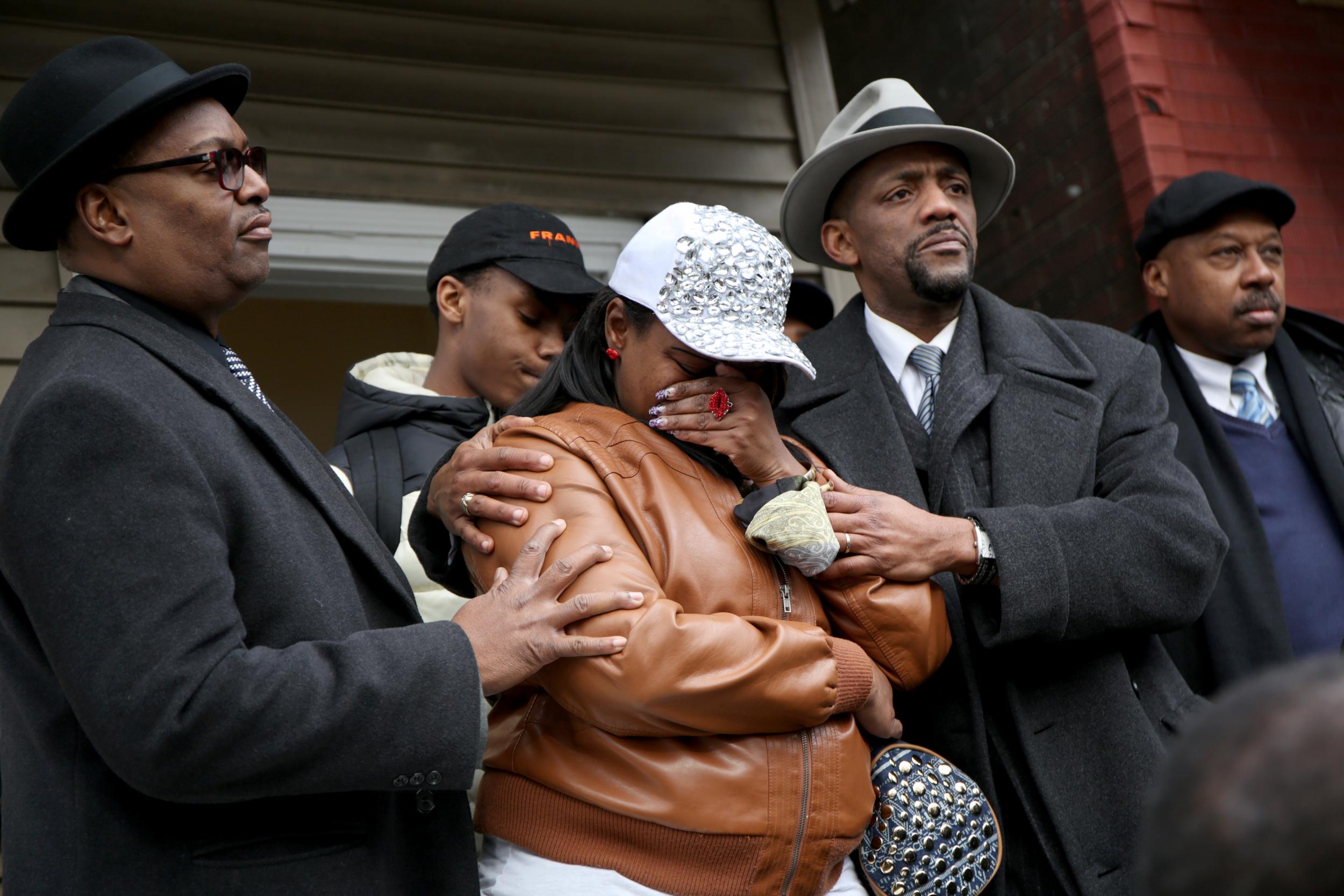 An investigation has been launched into the circumstances in which police in Chicago "tragically killed" a 55-year-old mother-of-five – an incident that has again focused attention on a force long at the centre of controversy.
Bettie Jones was apparently shot and killed by accident by officers responding to a domestic domestic call in the early hours of Saturday, hours after she had spent an "excellent day" with her family. A 19-year-old student called Quintonio LeGrier and who was the subject of the initial call to officers, was also shot and killed by police.
On Saturday evening, the city's police force issued a statement confirming the two deaths and claiming that they had been called to an address where they were "were confronted by a combative subject resulting in the discharging of the officer's weapon".
"The 55-year-old female victim was accidentally struck and tragically killed," read a brief statement, adding that the force offered its "deepest condolences to the victim's family and friends".
The Associated Press said the shooting happened around 4.25 am. Both Mr LeGrier and Ms Jones were pronounced dead after being taken to hospital.
Both Jones and LeGrier were black, the medical examiner's office said. Police did not immediately disclose the race of the officer, saying in a statement only that officers involved in the incident will be placed on administrative duties for 30 days while "training and fitness for duty requirements can be conducted."
The shooting comes amid ongoing scrutiny of police across the US after a series of deaths of African-Americans at the hands of officers gave rise to the Black Lives Matter movement.
The Chicago Police Department is under a federal civil rights investigation that will look into patterns of racial disparity in the use of force.
That federal review was launched after police last month released footage that showed white officer Jason Van Dyke shooting black 17-year-old Laquan McDonald 16 times in 2014. The officer has been charged with murder.
The video's release has led to protests, the forced resignation of former Chicago Police Superintendent Garry McCarthy and calls from residents for Mayor Rahm Emanuel to also step down.
Mr LeGrier's father told the Chicago Sun-Times he had invited his son to a family holiday gathering before the shooting but the younger man chose not to go.
Antonio LeGrier said when he returned to his second-floor flat early Saturday, his son appeared to be a "little agitated".
Mr LeGrier said he heard loud banging on his locked bedroom door around 4.15 a.m. and that his son said, "You're not going to scare me". He said his son tried to break open the door, but he kept him from doing so and called police.
The father said he called Ms Jones, who lived a floor below, and warned her that his son was a "little irate" and not to open the door unless police arrived. He said Jones told him she saw his son outside with a baseball bat.
When police arrived, Antonio LeGrier said he heard Ms Jones yell, "Whoa, Whoa Whoa". He said he heard gunshots as he made his way down from the second floor and then saw his son and Ms Jones lying in the foyer.
"I identified myself as the father and I held my hands out," he said.
Ms Jones' daughter, Latisha Jones, told the newspaper that she woke up when she heard gunshots. She said she walked to the front door and saw her mother bleeding on the ground.
Her brother, Melvin Jones, said more than a dozen family members had celebrated Christmas with Ms Jones on Friday. He said his sister "had an excellent Christmas."
Mr LeGrier said that his son – a student at Northern Illinois University, where he studied electrical engineering technology - had emotional problems after spending most of his childhood in foster care.
"Did it warrant him getting shot and killed? I don't believe it," he said.
An investigation into the incident is now being carried out by Independent Police Review Authority, the city's main police oversight agency.
IPRA spokesman Larry Merritt said it was "very early on in the investigation" and that he could not release further details.
Mr Emanuel's office issued a statement from the mayor late on Saturday that noted the review authority's investigation and said evidence would be shared with the county prosecutor's office.
"Anytime an officer uses force the public deserves answers, and regardless of the circumstances, we all grieve anytime there is a loss of life in our city," Mr Emanuel said.
Separately, Chicago police responded elsewhere on Saturday to an "assault in progress", faced an armed man and shot him. The man was rushed to the hospital but died. That incident is also under investigation.
Join our commenting forum
Join thought-provoking conversations, follow other Independent readers and see their replies