71-year-old woman slashed in the face with a razor on New York subway
The unprovoked attack on Monday was just one incident in a long line of attacks over the past three months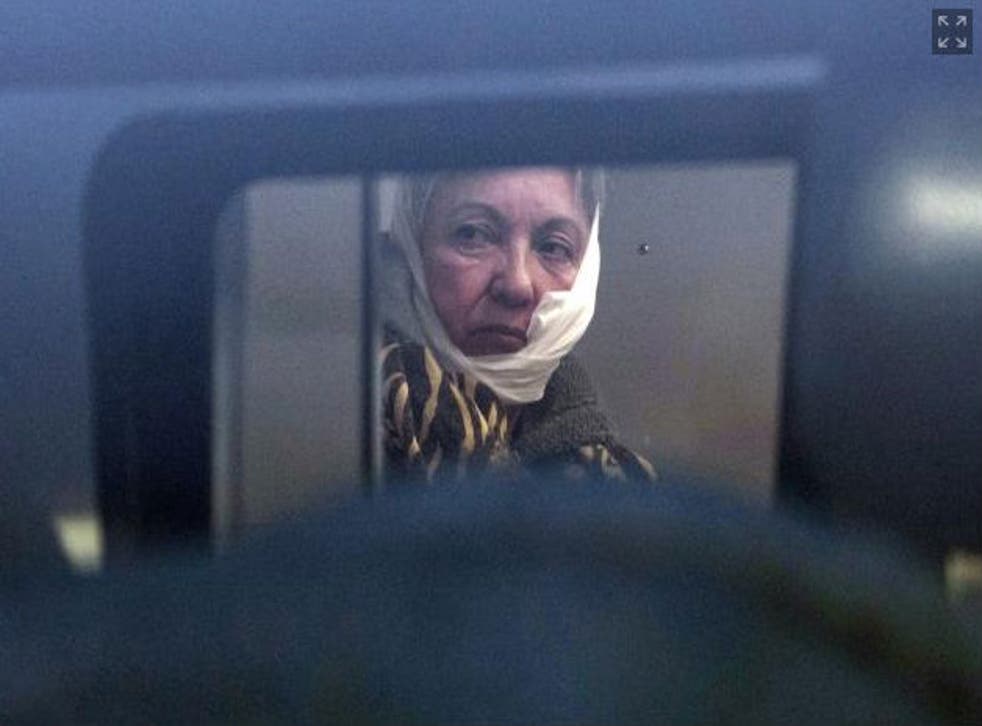 A 71-year-old woman was slashed in the face with a razor by a man sitting opposite her on the New York subway Monday morning, extending a line of recent slasher attacks across the city.
A man on a 6 train heading towards downtown Manhattan appeared to have made an unprovoked attack on Carmen Rivera, who was taken to Bellevue Hospital with a 4-inch slash across her left cheek.
Police did not yet have anyone in custody. The suspect is described as a light-skinned black or Hispanic 18-year-old man, wearing a red jumper and black trainers.
The suspect fled the scene and jumped on a northbound D train, according to police, who are reviewing surveillance footage.
As reported by the New York Daily News, there have been at least nine separate cases of random attacks with razor blades since late November.
Anthony Christopher-Smith, a social worker from Newark, was randomly slashed from ear to chin in the East Village on 19 January. His attacker Francis Salud, who carried out a similar attack in October, was arrested.
A 24-year-old girl received inch-long razor wounds on her face on 6 January when she was randomly attacked by a 41-year-old Kari Bazemore, who has reportedly been arrested "dozens of times" since the 1990s.
Further incidents occurred in December and November.
On 16 December a Chinese exchange student was attacked in Queens by a man dressed in a surgical mask, hooded jumper and surgical gloves. Her attacker has not been found.
A 48-year-old man was also slashed by a stranger at the Nostrand Avenue station in Brooklyn.
Register for free to continue reading
Registration is a free and easy way to support our truly independent journalism
By registering, you will also enjoy limited access to Premium articles, exclusive newsletters, commenting, and virtual events with our leading journalists
Already have an account? sign in
Register for free to continue reading
Registration is a free and easy way to support our truly independent journalism
By registering, you will also enjoy limited access to Premium articles, exclusive newsletters, commenting, and virtual events with our leading journalists
Already have an account? sign in
Join our new commenting forum
Join thought-provoking conversations, follow other Independent readers and see their replies