CIA director John Brennan expects release of 9/11 documents to clear Saudi Arabia
Withheld section of 2002 report central to a dispute over whether Americans can sue Saudi government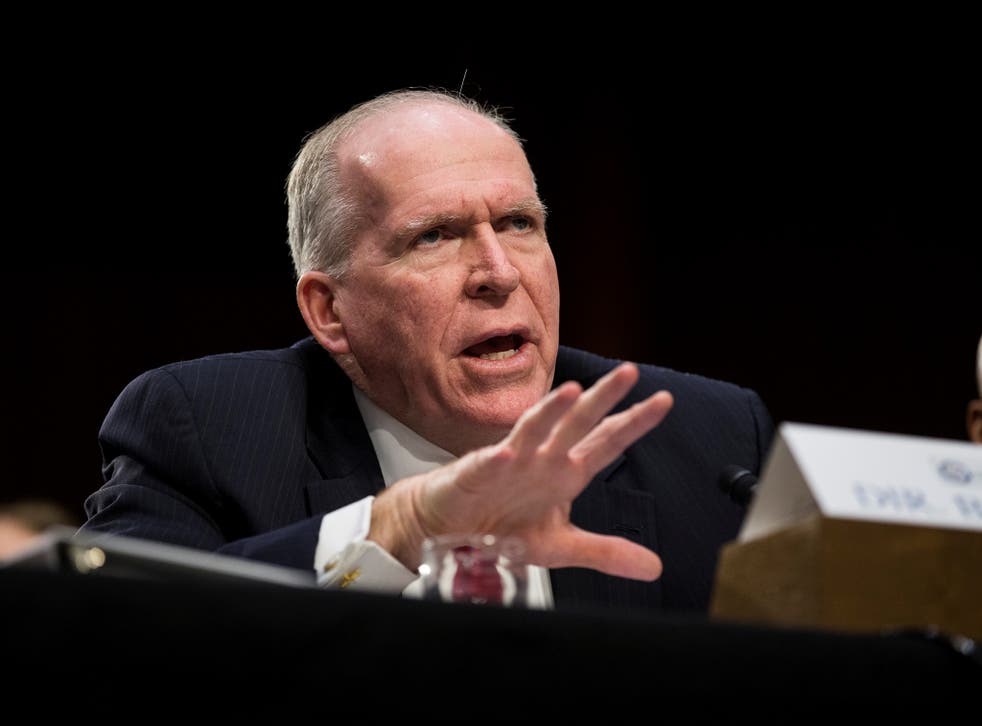 CIA director John O. Brennan expects a classified US congressional report into the 9/11 attacks to be published, clearing Saudi Arabia of any blame.
The withheld section of the 2002 report into the era-defining terrorist strikes is central to a dispute over whether Americans should be able to sue the Saudi government for damages.
But Mr Brennan, who runs the country's foreign intelligence service, told Saudi-owned Arabiya TV: "I think the 28 pages will be published, and I support their publication. Everyone will see the evidence that the Saudi government had nothing to do with it."
The US Senate passed a bill in May allowing families of the 9/11 victims to launch legal action, but the White House has threatened to veto any attempts to do so.
Saudi Arabia denies providing any support for the 19 hijackers – most of whom were Saudi citizens – who killed nearly 3,000 people in the 9/11 attacks. Riyadh strongly objects to the bill.
The Saudi government has said it might sell up to $750bn (£526bn) of investments in American assets if it becomes law.
Mr Brennan called the 28-page section merely a "preliminary review", but previously said it should be kept out of the public domain for fear of fuelling unfounded rumours.
He added: "It was found later, according to the results of the report, that there was no link between the Saudi government as a state or as an institution, or even senior Saudi officials, to the September 11 attacks."
The Office of the US Director of National Intelligence is reviewing the material to see whether it can be declassified.
Bob Graham, a former US senator who co-chaired the congressional inquiry into the attacks, said the White House would likely make a decision by June on whether it would release the classified pages.
Mr Graham told ABC News: "The 28 pages primarily relate to who financed 9/11; they point a very strong finger at Saudi Arabia as being the principal financier.
In pictures: President Bush's immediate response to 9/11

Show all 12
"The position of the United States government has been to protect Saudi Arabia.
"At virtually every step of the judicial process, when the United States government was called upon to take a position, it has been a position adverse to the interests of United States citizens seeking justice, and protective of the government which, in my judgement, was the most responsible for that network of support."
The former Democratic senator has joined Republican Walter Jones and Democrat Stephen Lynch as part of his campaign, along with families of the victims.
The pair have introduced legislation to force President Barack Obama to publish the 28 pages.
If evidence proving a firm link between Saudi Arabia and the attackers, who were led by Egyptian-born Mohamad Atta, it would be possible for families of victims to sue the oil-rich kingdom through the US courts.
Join our new commenting forum
Join thought-provoking conversations, follow other Independent readers and see their replies