Former NFL player is acquitted of double murder charges
The ex-New England Patriots player is already serving a life sentence after being found guilty of a 2013 murder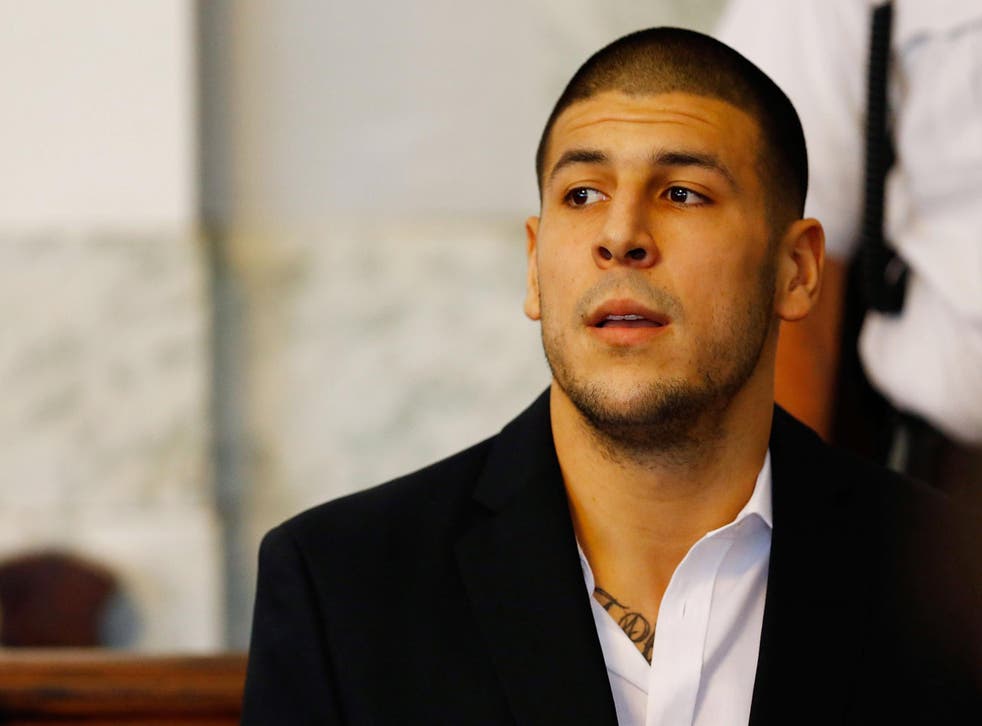 A former New England Patriots rising star has been acquitted on two 2012 murder charges.
Aaron Hernandez was charged with the double murder of Daniel de Abreu and Safiro Furtado - immigrants from Cape Verde - but a jury found him not guilty on most of the eight counts he faced, including murder and armed assault.
The jury did find Mr Hernandez guilty of possessing a firearm illegally and for that he will serve four to five years in prison.
Mr Hernandez is already serving a life sentence for the 2013 murder of Odin Lloyd, who was dating the sister of Mr Hernandez's fiancee. He was sentenced for that killing in 2015.
The defence made every attempt to discredit Mr Bradley's character as a witness and jury forewoman Lindsey Stringer said in a statement that the jury, which heard 70 witnesses and over 380 exhibits, "based our decision on the evidence presented and the law".
Mr Abreu and Mr Furtado were victims of a drive-by shooting while stopped in their car at a red light outside of a Boston nightclub.
Mr Hernandez was at the same nightclub earlier in the night and one of the two men allegedly spilled a drink on him.
The eyewitness testimony of Alexander Bradley, also a convicted felon and drug dealer, was the basis for the case against Mr Hernandez. Mr Bradley said Mr Abreu was the one who spilled the drink and it angered Mr Hernandez.
Prosecutors also charged Mr Hernandez for shooting Mr Bradley in the face prior to his testimony in an effort to silence him. He lost his right eye but Mr Hernandez was acquitted of intimidating a witness.
Mr Hernandez was a tight end for the Patriots from 2010 to 2012 and just weeks after the double murder of Mr Abreu and Mr Furtado, he signed a $40 million contract with the team. They cut him after he was arrested in 2013 for Mr Lloyd's murder.
Register for free to continue reading
Registration is a free and easy way to support our truly independent journalism
By registering, you will also enjoy limited access to Premium articles, exclusive newsletters, commenting, and virtual events with our leading journalists
Already have an account? sign in
Register for free to continue reading
Registration is a free and easy way to support our truly independent journalism
By registering, you will also enjoy limited access to Premium articles, exclusive newsletters, commenting, and virtual events with our leading journalists
Already have an account? sign in