Pastor's son becomes viral star for debunking evangelical thinking on TikTok
'If you just want to roll your eyes at how f****** weird it all was, that's what I'm here for'
Gustaf Kilander
Washington, DC
Monday 12 April 2021 22:27 Comments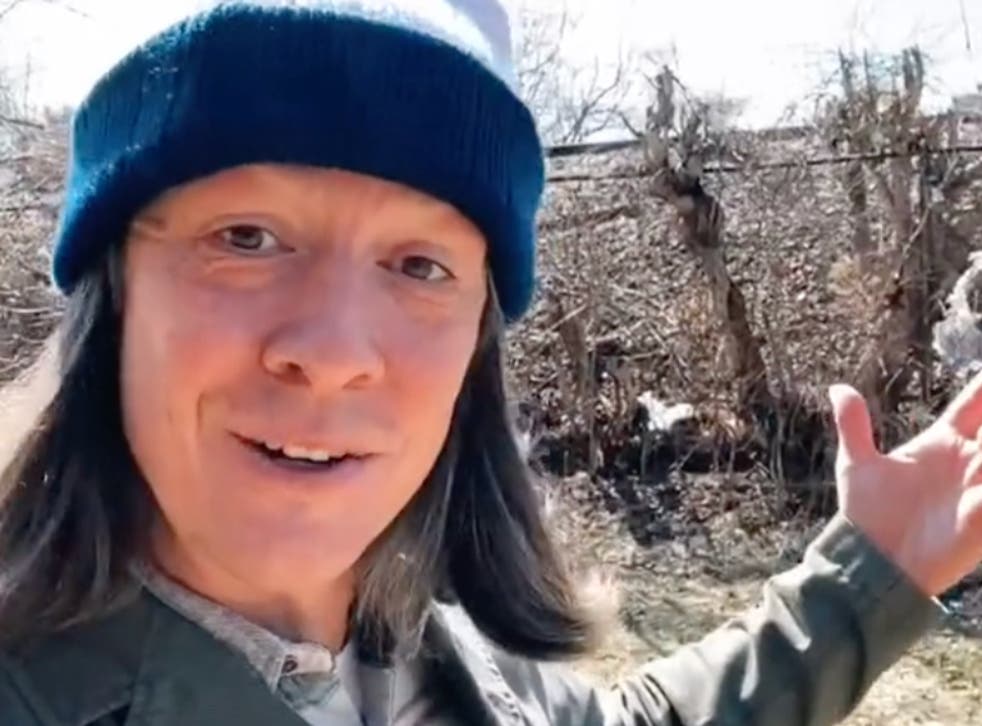 The son of an influential pastor has gone viral after he started criticising evangelical thinking on TikTok.
After starting to post videos in November, Abraham Piper now has over 900,000 followers, many of them young people who appreciate his candid takes and explanations of what it's like to grow up in the conservative Christian community.
"If you just want to roll your eyes at how f****** weird it all was, that's what I'm here for," Mr Piper said in one of his videos aimed at others who have left the faith.
Arguing that it's weird for kids to read the Bible, Mr Piper said: "While other kids are learning to read with comics or whatever normal parents have around the house, here fundie [fundamentalist] kids are, 6, 7, 8 years old, devouring stories of Jezebel being defenestrated and then eaten by dogs."
He added that the Bible is "basically Game of Thrones except if you don't read it, you go to hell."
Mr Piper stands out from others who talk about religion online as the son of one of the best-known figures among evangelicals, influential pastor John Piper. He retired in 2013 after 33 years as the pastor of Bethlehem Baptist Church in Minneapolis, World reported.
Garnering followers at a rapid rate, Abraham Piper now has almost as many followers on TikTok as his father does on Twitter, where the preacher has racked up one million followers.
Senior editor at the Christian magazine Relevant Tyler Huckabee told The New York Times: "He's borrowed a lot of tricks from his dad, in taking complicated ideas and packaging them in quotable, easy-to-understand sound bites."
He added that TikTok can give the viewer "an ongoing window into his thought process, and his evolution as a person".
Fellow ex-fundamentalist and TikToker Melissa Stewart told The New York Times: "To see someone who didn't just come from that world but came from that family, who has clearly done the work to get out, and is so introspective and gentle and grounded" gives people hope.
"If John Piper's son can deconstruct and get to this place, I can do this, too," she added.
Podcast host Blake Chastain told the paper: "One of the common refrains is that these people were never Christian.
"But the people who leave over these issues are the people who took it seriously. They were the youth group kids who were on fire for God."
Other children of high profile Christians have taken the step to reject parts of their parents' teachings. For instance, Jay Bakker, son of televangelists Jim and Tammy Faye Bakker, is pushing for LGBT+ acceptance in the church.
Hardline evangelist Rick Joyner's five children have said that they vote Democrat.
Abraham Piper was pushed out of the church after he rejected the faith aged 19.
"At first I pretended that my reasoning was high-minded and philosophical. But really I just wanted to drink gallons of cheap sangria and sleep around," he later wrote.
He returned to the faith four years later but at some point left again.
He says in his videos that he's not trying to convince anyone to leave their religion.
"Do you know how boring and soul-sucking it is to base your whole life on making sure other people change to become more like you?" he asked in a February video.
Register for free to continue reading
Registration is a free and easy way to support our truly independent journalism
By registering, you will also enjoy limited access to Premium articles, exclusive newsletters, commenting, and virtual events with our leading journalists
Already have an account? sign in
Join our new commenting forum
Join thought-provoking conversations, follow other Independent readers and see their replies