Abu Hamza denies terror charges in New York court
Wednesday 10 October 2012 12:01 Comments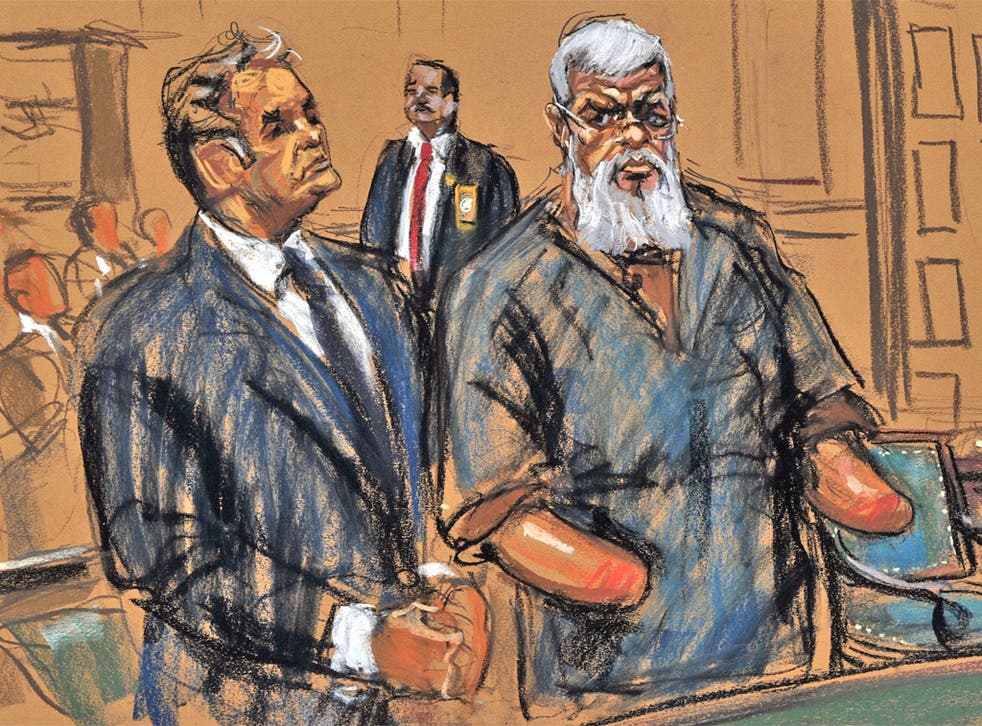 The radical cleric Abu Hamza will face trial in the US next year after pleading not guilty to terrorism charges in a New York court.
Abu Hamza, indicted under the name Mustafa Kamel Mustafa after he was extradited from the UK last week, was given a trial date of 26 August 2013 at the Manhattan federal court yesterday.
He has been charged with 11 counts of criminal conduct relating to the taking of 16 hostages in Yemen in 1998, advocating violent jihad in Afghanistan in 2001, and conspiring to establish a jihad training camp in Oregon the same year.
He first appeared in court on Saturday – without his usual metal hooks on his arms – after being flown to the US on Friday.
Khaled al-Fawwaz and Adel Abdul Bary, two other suspected terrorists extradited with Hamza, are charged in the bombings of embassies in Tanzania and Kenya in August 1998. Both men were given trial dates for October 2013 after pleading not guilty to terrorism charges on Saturday.
Register for free to continue reading
Registration is a free and easy way to support our truly independent journalism
By registering, you will also enjoy limited access to Premium articles, exclusive newsletters, commenting, and virtual events with our leading journalists
Already have an account? sign in
Join our new commenting forum
Join thought-provoking conversations, follow other Independent readers and see their replies