Adam Kizer: California bisexual teenager takes his own life after enduring years of bullying
Father said classmates had once poured petrol over teenager and tried to ignite it
Andrew Buncombe
Wednesday 03 June 2015 14:06 Comments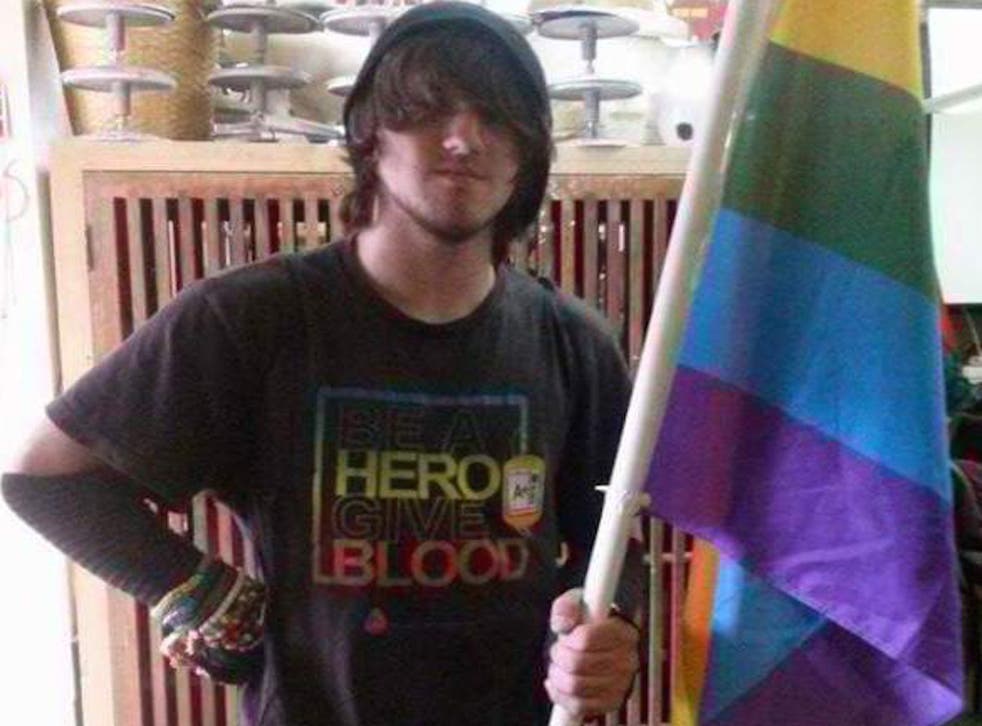 Adam Kizer never felt like he belonged.
Some of his classmates mocked his shaggy hair, others bullied him over his sexuality. Once, other pupils had poured petrol over him and threatened to set him alight. Depressed and isolated, he had tried to take his life on several occasions.
This week it emerged that the 16-year-old from California who liked playing the bass in a heavy metal band, had died in hospital, four days had after hanged himself at home in Sonoma. He had been on life support since his body was discovered by his family.
The teenager's father, William Kizer, told local media that his son had been picked on since he was aged just eight or nine and when the family was living in Wyoming. It was there he had been doused with gasoline by so-called classmates.
"They were going to light him on fire," his father told the Post Democrat. "Adam was able to get away."
He also said that high school students often told his son that he should kill himself.
"I don't think the boy went a whole week without somebody messing with him," he said. "They would tell him 'You should kill yourself'."
There was an incident in 2011 that led to Adam being expelled from the Adele Harrison Elementary School, and he then spent the next two years in a group home as part of the juvenile justice system.
He started high school soon after his return home, and six months ago came out as bisexual. His depression grew worse, his father said, and in the weeks leading up to his death the young man made other attempts to take his own life.
He had been released from medical care on those occasions because doctors did not think he was a risk to himself, his father said.
His body was found on May 26 and doctors were unable to save him.
"He was my best friend," his father told the newspaper. "I still can't believe he's gone."
Around 200 people attended a vigil in the teenager's memory on Sunday night at the Sonoma Plaza. Meanwhile, at his school, Sonoma Valley High, teachers have been holding classroom discussions and counsellors have been on hand.
The US National Suicide Prevention Lifeline is on 1800 273 8255.
In the UK the Samaritans provides a support service for those who need to talk to someone. It can be contacted through Samaritans.org or on 08457 90 90 90, 24 hours a day, 365 days a year
Register for free to continue reading
Registration is a free and easy way to support our truly independent journalism
By registering, you will also enjoy limited access to Premium articles, exclusive newsletters, commenting, and virtual events with our leading journalists
Already have an account? sign in
Join our new commenting forum
Join thought-provoking conversations, follow other Independent readers and see their replies