Adidas apologises for marketing email congratulating people for 'surviving' Boston Marathon
'We deeply apologise for our mistake'
Loulla-Mae Eleftheriou-Smith
Wednesday 19 April 2017 09:13 Comments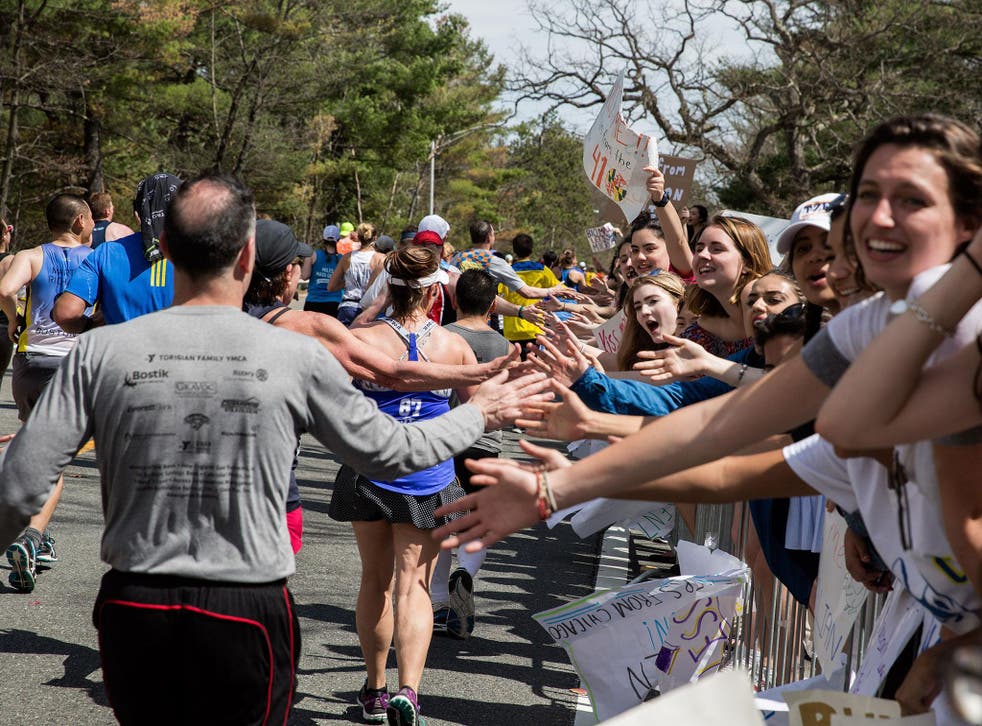 Adidas has issued a swift apology after sending a marketing email to its customers congratulating runners for "surviving" this year's Boston Marathon.
The email sent by Adidas Running to customers on Tuesday used the subject line: "Congrats, you survived the Boston Marathon!"
The email then read: "You've conquered Boston. Share your race day experience and shop official gear."
Customers were quick to criticise the sports brand and remind it of the real survivors of the 2013 Boston Marathon bombing, in which three people were killed and more than 260 were wounded.
Last year more than 30 survivors of the attack and their relatives ran in the race. Two of the runners competed with prosthetic legs.
At least two survivors competed in this year's race.
Adidas has apologised for the email. The company said it is "incredibly sorry" and called the Boston Marathon "inspirational".
"We are incredibly sorry. Clearly, there was no thought given to the insensitive email subject line we sent Tuesday. We deeply apologise for our mistake," the statement read.
"The Boston Marathon is one of the most inspirational sporting events in the world. Every year we're reminded of the hope and resiliency of the running community at this event."
Register for free to continue reading
Registration is a free and easy way to support our truly independent journalism
By registering, you will also enjoy limited access to Premium articles, exclusive newsletters, commenting, and virtual events with our leading journalists
Already have an account? sign in
Join our new commenting forum
Join thought-provoking conversations, follow other Independent readers and see their replies