Afghanistan veteran faces deportation from the US over a drug conviction
Father of two US citizens had served in Afghanistan before being convicted of drug crime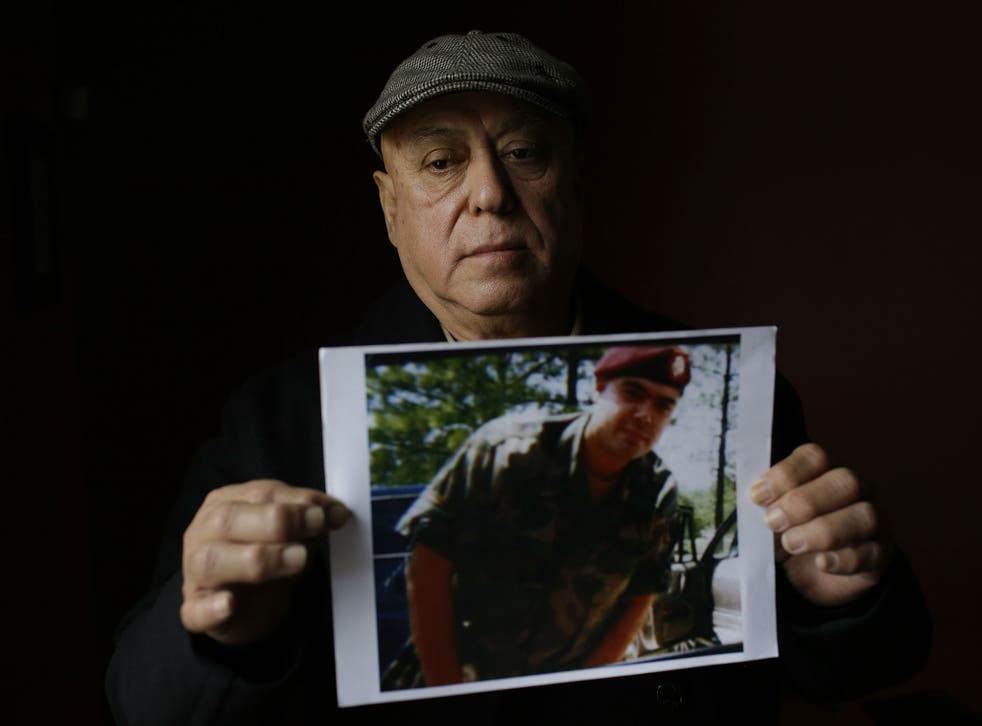 A military veteran who served in Afghanistan is facing deportation over a drug conviction.
Chicago resident Miguel Perez Jr lost an appeal earlier this week to remain in the US despite having served time in prison for a drug conviction. He now faces being sent to Mexico, a country he has not called home for decades.
He has since launched a hunger strike in the Wisconsin detention facility where he is being held, to try and draw attention to his cause, which supporters say highlights the disconnect between people praising the military while advocating penalties for immigrants who have served.
"If you're going to put your hand on your hearts every time at a game, you're going to say thank you for your service and wear American flag lapel pins and you're going to criticise football players for taking a knee during the national anthem, it seems that's all superficial and false patriotism if you're not caring about an actual military veteran," Perez's attorney Chris Bergin told the Chicago Tribune.
Perez is a legal permanent resident, or a green card holder, a status that affords immigrants the right to stay in America but does not prevent them from being deported if they commit serious crimes. Perez pleaded guilty to a drug charge after handing a case containing cocaine to an undercover officer in 2008.
He left Mexico when he was 8 years old and argued in court that he could face violence if he returns because he had served in the military.
People strike across America for A Day Without Immigrants

Show all 16
"It's not like I can…fit in and blend in. It just doesn't work that way," Perez argued.
He said he believed he had become a US citizen when he took the military's oath to protect the nation, a misconception he discovered after he was released from prison and was called to immigration court. While Perez is not a citizen, he has two children who are US citizens.
Thousands of non-citizens enlist in the US military every year. A 2011 analysis found that some 70,000 joined over the course of a decade, representing about 4 per cent of new recruits.
US rescinds DACA program for young immigrants
The Department of Defence announced in October it was tightening its rules around legal permanent residents enlisting, including stronger background check requirements. It acknowledged that military service offers a path for immigrants to become citizens, noting "the value of expedited US citizenship achieved through military service".
Perez alleged that his military superiors did not help him seek expedited citizenship.
Join our new commenting forum
Join thought-provoking conversations, follow other Independent readers and see their replies