Agnes Fenton: Woman who drank three beers and a shot of whiskey every day for 70 years has just turned 110
Experts say only a few hundred people around the world reach such an age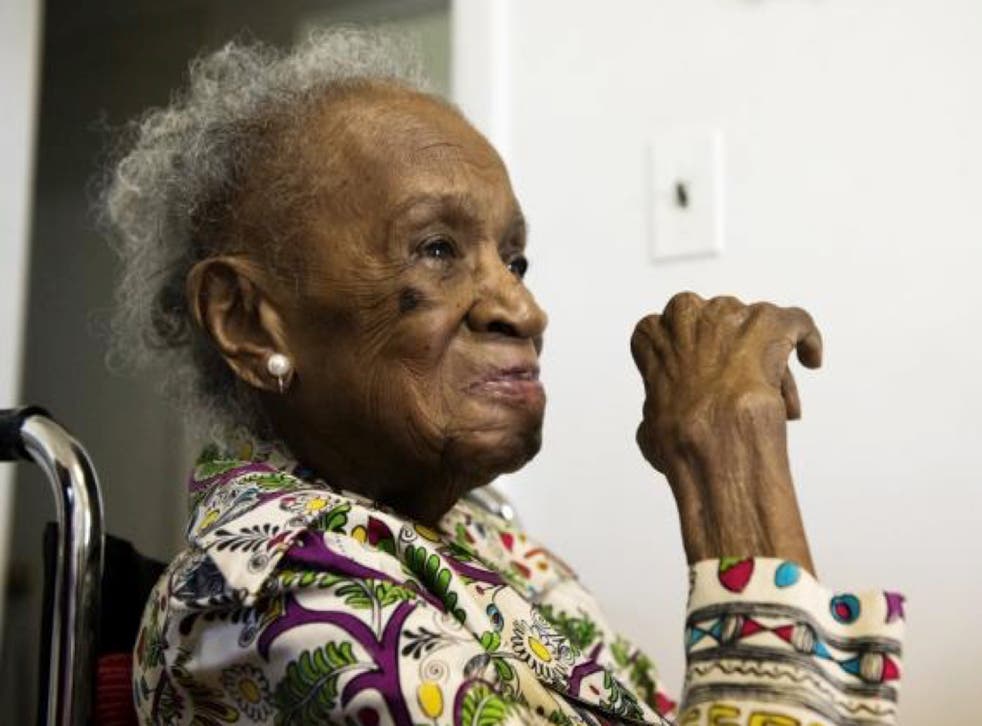 What lessons are there to be drawn from the well-lived life of Agnes Fenton?
Is it that she made it to the age of 105 by drinking three beers and a shot of Johnnie Walker every day. Or is it that she had go to give up the booze to help her make it to 110. Either way, Ms Fenton certainly appears to believe her glass is half-full.
"When I was 100 years old, I went to the mirror to thank God that I was still here. And I thank him every morning," Ms Fenton, who turned 110 at her care-home at Englewood, New Jersey, told NorthJersey.com.
Robert Young, director of the Gerontology Research Group, which keeps track of super centenarians, estimates there are just 600 people alive in the world who have reached the age of 110. Thomas Perls, director of the New England Centenarian Study at Boston University School of Medicine, of which Ms Fenton is a participant, puts the number at just 360, the website said.
The scientists at Boston are trying to determine what it is about Ms Fenton that has enabled her to live so long. When she turned 105, she told reporters that part of her routine was to drink three Miller High Life's and a shot of Johnnie Walker Blue Label scotch every day.
Ms Fenton, who was born in Mississippi, said she had done so for more than 70 years.
But in recent years she had been obliged to cut back. Her caregivers said that because she eats so little - her favourite foods are chicken wings, green beans and sweet potatoes – they do not want her to drink alcohol.
Ms Fenton put her longevity down to her faith. She said: "He gave me a long life and a good life, and I have nothing to complain about. You've got to have God in your life. Without God, you've got nothing."
Join our new commenting forum
Join thought-provoking conversations, follow other Independent readers and see their replies