More than 20,000 Ahmadiyya Muslims attended a three-day Canada convention denouncing Islamist terrorism
'We are a community of peace, and love for humanity'
Wednesday 12 July 2017 15:00 BST
Comments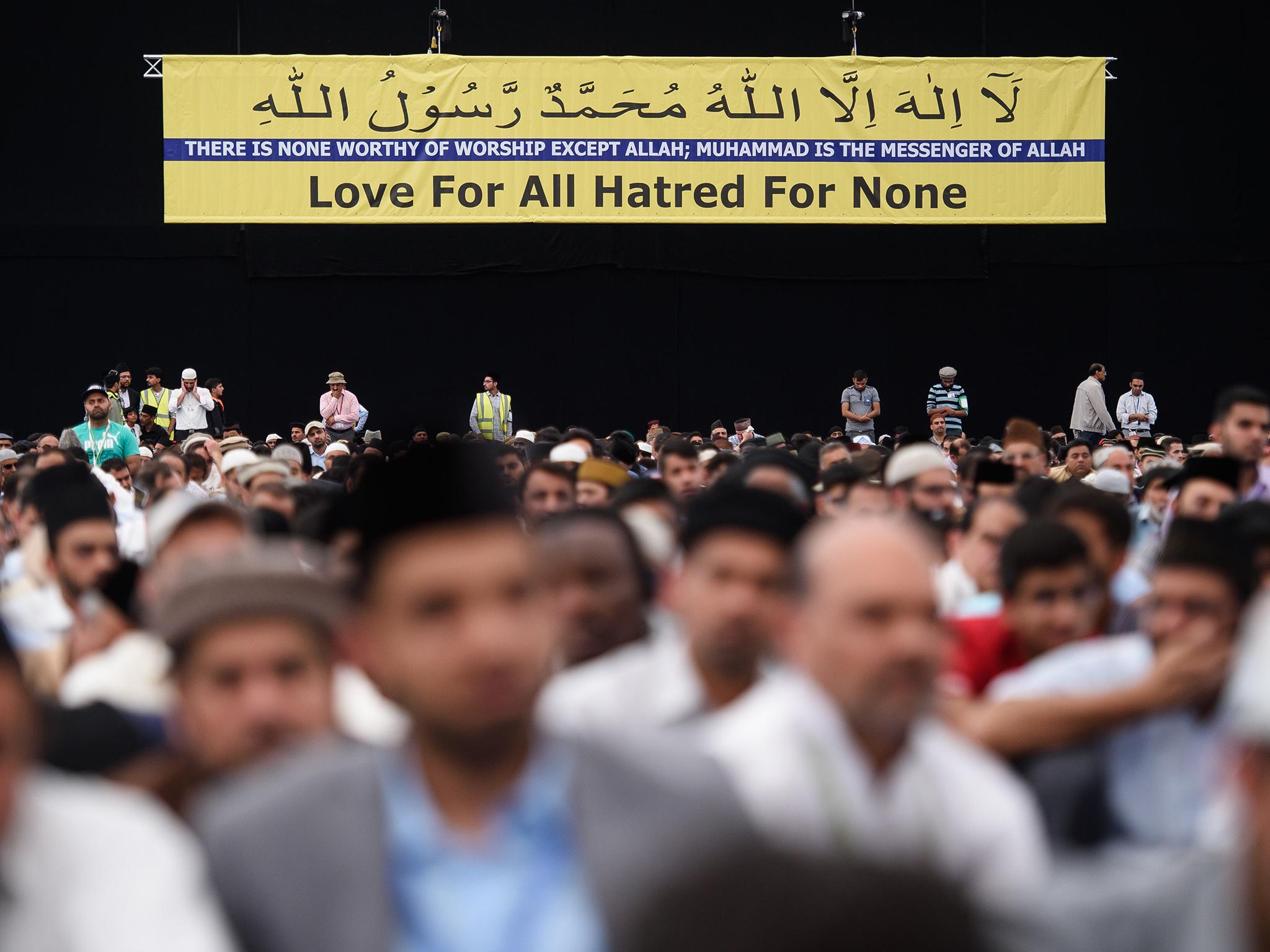 More than 20,000 Muslims attended a three-day convention denouncing terrorism.
The Ahmadiyya sect held the conference in the Canadian city of Mississauga. It featured an Islamic exhibition, a question and answer session with scholars and a series of lectures.
A press conference was also held and members of the media were encouraged to questions on issues relevant to the Muslim community.
Imam Azhar Haneef, a representative of the religion's leader, Caliph Hazrat Mirza Masroor Ahmad, also gave a speech denouncing all forms of terror.
He said that extremist groups concept of Islam was "illiterate," according to the Voice Online, adding: "If the youth are provided a true understanding of Islam, they would never commit any violent acts.
The Imam added: "We have been engaged in outreach efforts for decades, dating back to the very founding of our community. We are a community of peace, and love for humanity."
The Ahmadiyya is a sect of Islam which originated in northern India in the late 19th Century.
World news in pictures
Show all 50
It is regarded as being heretical by orthodox Muslims as it is does not believe that Mohammed was the final prophet.
The sect's current headquarters is in London and it is estimated that there are between 10 and 20 million followers worldwide.
Join our commenting forum
Join thought-provoking conversations, follow other Independent readers and see their replies