Ahmed Mohamed: MIT professor surprises 14-year-old on live TV by inviting him to university
The 14-year-old was arrested on Monday after teachers thought his homemade clock looked like a bomb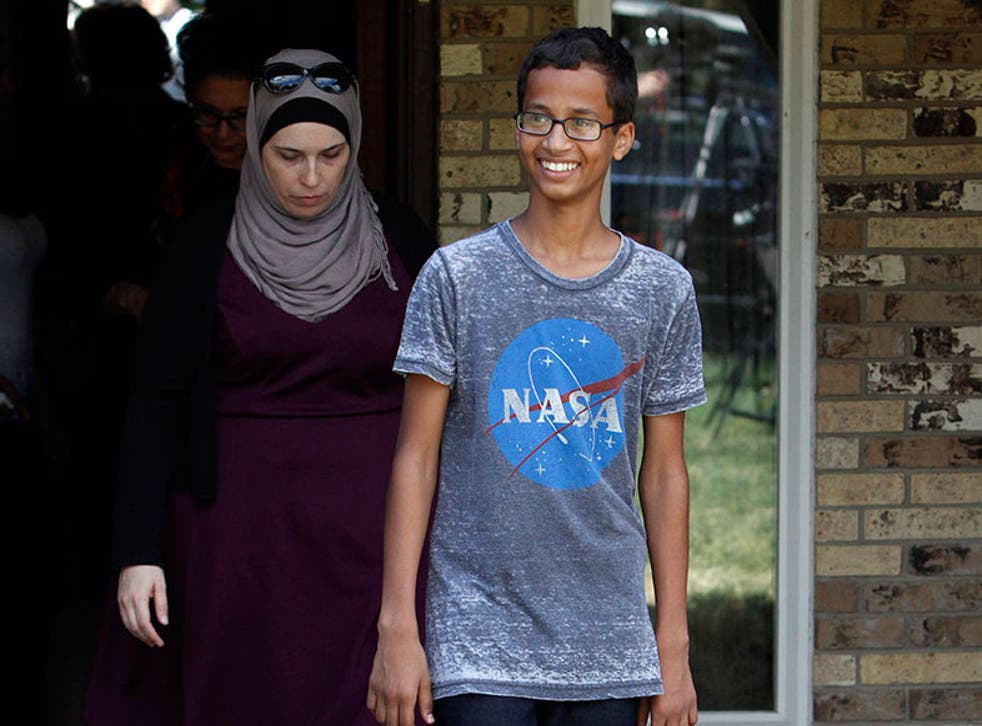 The young boy who was arrested for taking a homemade clock into school was surprised during a live interview with an offer to tour Massachusetts Institute of Technology (MIT)
Ahmed Mohamed, 14, from Texas, was questioned by police after teachers thought the digital clock he had made looked like a bomb. His principal at MacArthur High School in Irving also suspended him.
Ahmed said he had only taken the clock into school to show his teachers.
His story has since garnered support from people around the world, with many impressed at his invention and engineering capability.
During a live interview on the All In with Chris Hayes show on MSNBC on Wednesday night, Chanda Prescod-Weinstein, an astrophysics professor at MIT, surprised the 14-year-old by inviting him to go on a tour of MIT and Harvard Univeristy.
The young boy, who wants to be an engineer, had previously called MIT his "dream school".
The world's top 10 universities

Show all 8
Professor Prescod-Weinstein said: "You are the kind of student we want at places like MIT and Harvard.
"You are my ideal student. A creative, independent thinker like you is the kind of person who should becoming a physicist."
After creating a Twitter account called 'IStandWithAhmed', Ahmed has won support from thousands of people including President Barack Obama, who called his clock "cool" and invited him to the White House.
Facebook founder Mark Zuckerberg also invited him on a tour of the company's offices.
The 14-year-old thanked his supporters, adding: "We can ban together to stop this racial inequality and prevent this from happening again."
Register for free to continue reading
Registration is a free and easy way to support our truly independent journalism
By registering, you will also enjoy limited access to Premium articles, exclusive newsletters, commenting, and virtual events with our leading journalists
Already have an account? sign in
Register for free to continue reading
Registration is a free and easy way to support our truly independent journalism
By registering, you will also enjoy limited access to Premium articles, exclusive newsletters, commenting, and virtual events with our leading journalists
Already have an account? sign in
Join our new commenting forum
Join thought-provoking conversations, follow other Independent readers and see their replies