Service dog gives birth to eight airport puppies in Tampa, Florida
The owners are now going to make the 1,000 mile drive to Philadelphia instead of taking a plane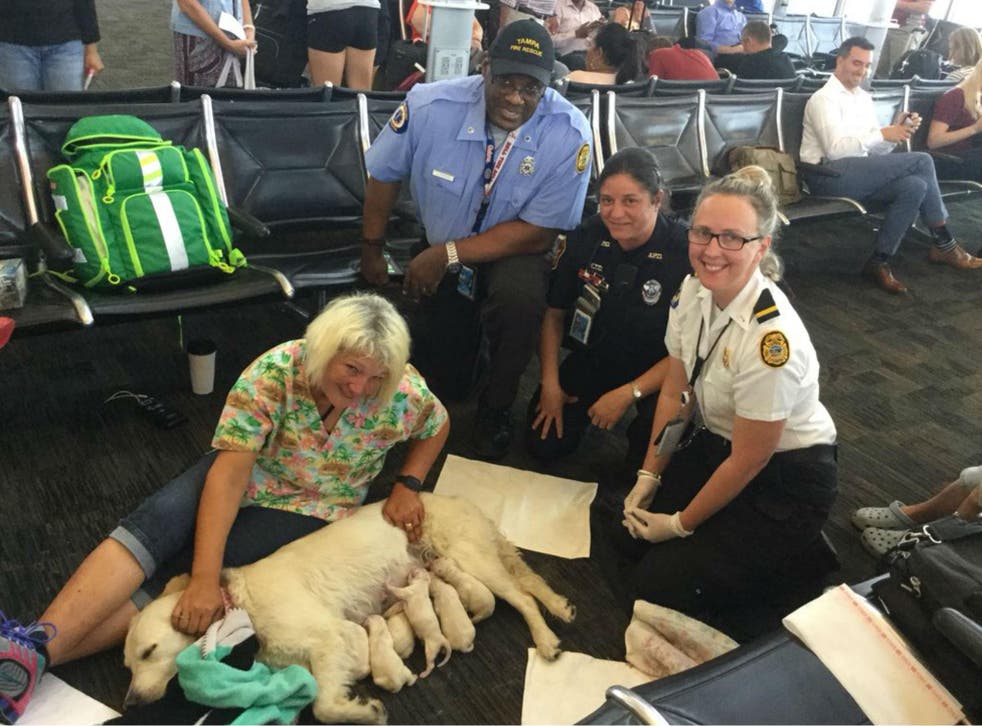 A service dog has given birth to eight puppies in the middle of a busy airport just before her owner's flight was scheduled to take off.
The births were unexpected, and were delivered at the Tampa International Airport with the help of Tampa Fire Rescue's medical team.
The mother, two-year-old Eleanor 'Ellie' Rigby, is a trained dog to assist people with disabilities, including potentially acting as a guide dog for a blind owner, or to help a hearing-impaired owner.
US service dogs are also used to help individuals with mental health disorders, or to help with seizure alerts.
It is not clear which of these roles Ellie might provide for her owner.
An airport spokesperson told local media that Ellie's owners — a woman and her daughter — had tickets to board a flight to Philadelphia when Ellie went into labour. The family reportedly knew that the dog was pregnant, but did not realise that she was going to be giving birth anytime soon.
More than 80 puppies seized by police investigating dog trafficking after being found in "shocking" conditions

Show all 2
The father of the puppies — seven boys and one girl — was also in the terminal with the travellers.
Airport officials later posted a playful comment on Twitter alongside a photo of Ellie: "Ruff day for this mama at Gate F80!" it read.
Instead of flying back, the dog owners now plan on driving the entire 1,000 miles from Tampa to Philadelphia with the 10 dogs, according to The Miami Herald.
Join our new commenting forum
Join thought-provoking conversations, follow other Independent readers and see their replies