Alabama death row inmate Anthony Ray Hinton released after 30 years in prison
Modern forensic tests proved Hinton's innocence last week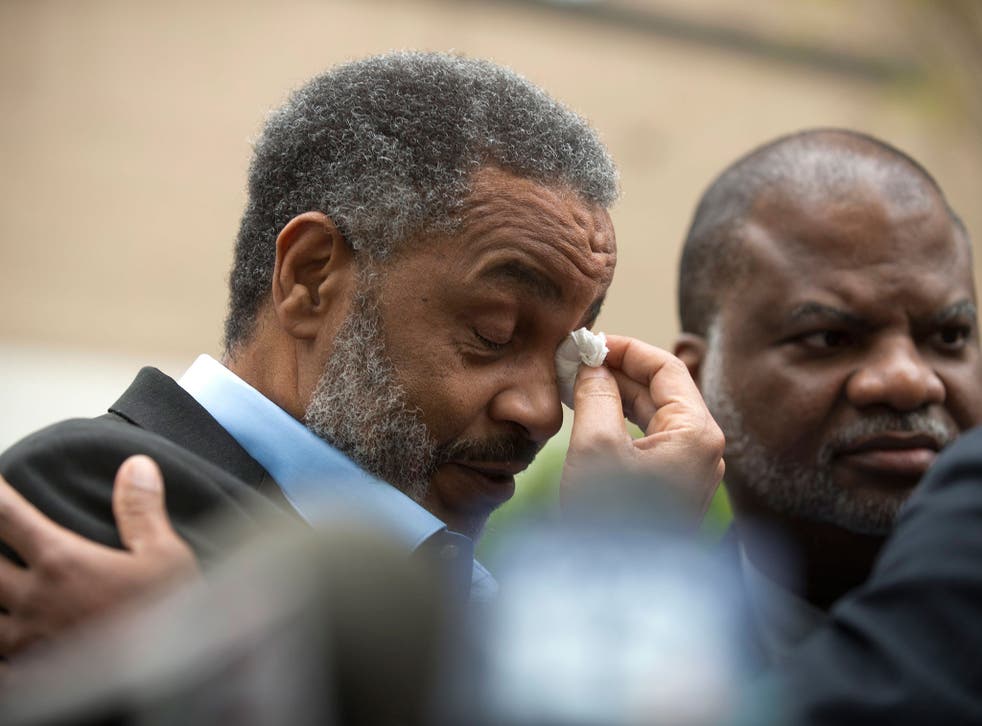 A man on death row who has spent thirty years protesting his innocence, has been freed from a prison in Alabama.
Anthony Ray Hinton, who was one of the state's longest-serving death row inmates, hugged his family members as he walked out of the Jefferson County Jail in Birmingham, after new tests on a gun showed previous evidence used against him was incorrect.
Mr Hinton responded by saying he shouldn't have had to sit on death row for nearly 30 years because "all they had to do was test the gun".
"Everybody that played a part in sending me to death row, you will answer to God," he added, CNN news reproted.
The 58-year-old was convicted of murdering two fast-food restaurant managers, John Davidson and Thomas Vason, in two separate incidents in Birmingham in 1985.
No eyewitnesses linked Hinton to the incident, none of his fingerprints were found on the scene, and bullets from at the restaurants were the men were shot were the only evidence that linked Mr Hinton to the murders, according to the Washington Post.
On Wednesday, prosecutors presented new tests using modern forensic methods which failed to show that the fatal bullets came from a revolver in Mr Hinton's home, or even from the same gun - which belonged to his mother.
"Every day, every month, every year that the state took from him, they took something that they don't have the power to give back. While this moment is quite joyous and is quite wonderful, this case is quite tragic," Bryan Stevenson, Mr Hinton's attorney and director of the Alabama-based Equal Justice Initiative, said yesterday.
Last year, the US Supreme Court allowed Mr Hinton's cause to be sent back for a second trial. Prosecutors had been preparing for a retrial but moved to dismiss the case following the tests on the bullets.
At Mr Hinton's initial trial, defence lawyers wrongly thought he had only $1,000 (£671) to hire a ballistics expert to try to rebut the prosecution testimony about the bullets.
The lawyer hired the only person willing to take the job at that price, even though he had concerns about the expert's credentials. At the time, jurors chuckled as the defence expert struggled to answer questions on cross-examination.
Stevenson said he became convinced of Mr Hinton's innocence when he took on the case 16 years ago.
"He was a poor person who was convicted because he didn't have the money to prove his innocence at trial. He was unable to get the legal help he needed for years. He was convicted based on bad science," Stevenson said.
Join our new commenting forum
Join thought-provoking conversations, follow other Independent readers and see their replies