Alabama mall shooting: Family of black man killed by police officer on Thanksgiving hires civil rights lawyer
His family say they are 'completely shocked, heartbroken and devastated' by his death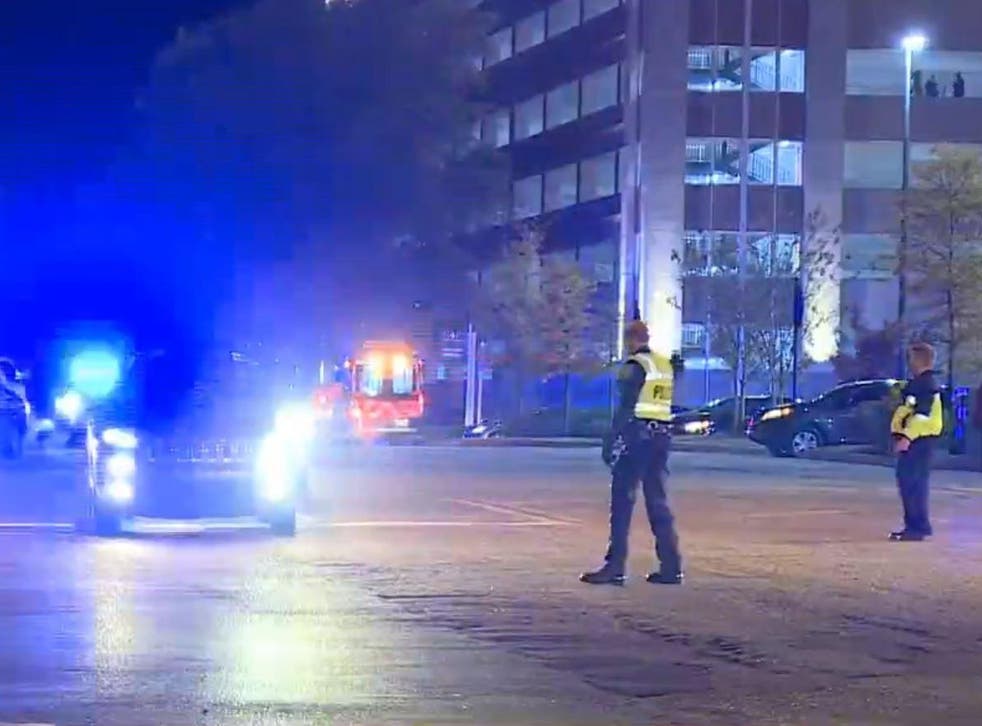 The family of a 21-year-old black man who was shot by a police officer at shopping centre in Alabama on Thanksgiving has hired a national civil rights lawyer to represent them.
Emantic Fitzgerald Bradford Jr was fatally shot on Thursday night by a police officer who was responding to reports of gunfire at Hoover's Riverchase Galleria near the city of Birmingham.
Authorities said a Hoover police officer who was working as security at the shopping mall confronted an armed man running away from the scene and fatally shot him.
Police initially said Bradford, who was known as EJ, fired the shots responsible for injuring an 18-year-old man and a 12-year-old girl, but investigators have since said they believe he "likely did not fire" the shots.
They said the gunman is still at large.
Bradford's family has employed Benjamin Crump, who previously represented the families of shooting victims Trayvon Martin and Michael Brown.
In a press release, Mr Crump said Bradford was a veteran who was licensed to carry a concealed firearm.
World news in pictures

Show all 50
Bradford's family said they were "completely shocked, heartbroken and devastated" by his death.
"EJ was a devoted son and brother who dedicated his life to serving his country and always doing the right thing," they said in a statement.
"As we continue to grieve, rest assured that we are working with our legal team to determine exactly what happened and why this police officer killed our son."
Hoover police spokesperson Captain Gregg Rector said the police "regret" their initial media release was not "totally accurate" now new evidence has emerged.
"Over the past 20 hours, the Jefferson County Sheriff's Office investigators and crime scene technicians have interviewed numerous individuals and examined several critical evidentiary items,'' he said.
"New evidence now suggests that while Mr Bradford may have been involved in some aspect of the altercation, he likely did not fire the rounds that injured the 18-year-old victim."
More than 200 demonstrators marched past Christmas shoppers on Saturday at the shopping centre where he Bradford was killed to demand justice.
The protesters, who included several of Bradford's relatives, chanted "EJ" and "no justice, no peace". They held a moment of silence at the area outside a shoe store where Bradford was killed.
"We knew that was false," Bradford's stepmother, Cynthia Bradford, said when she heard police were blaming him for the shooting.
She described her stepson as a respectful young man whose father worked at a jail for the Birmingham Police Department.
Family members described the terror of discovering he had died via social media, where video footage of him lying in a pool of blood on the mall floor has circulated.
Join our new commenting forum
Join thought-provoking conversations, follow other Independent readers and see their replies