Alabama officials 'undecided' on whether to prosecute woman who lost baby after being shot in stomach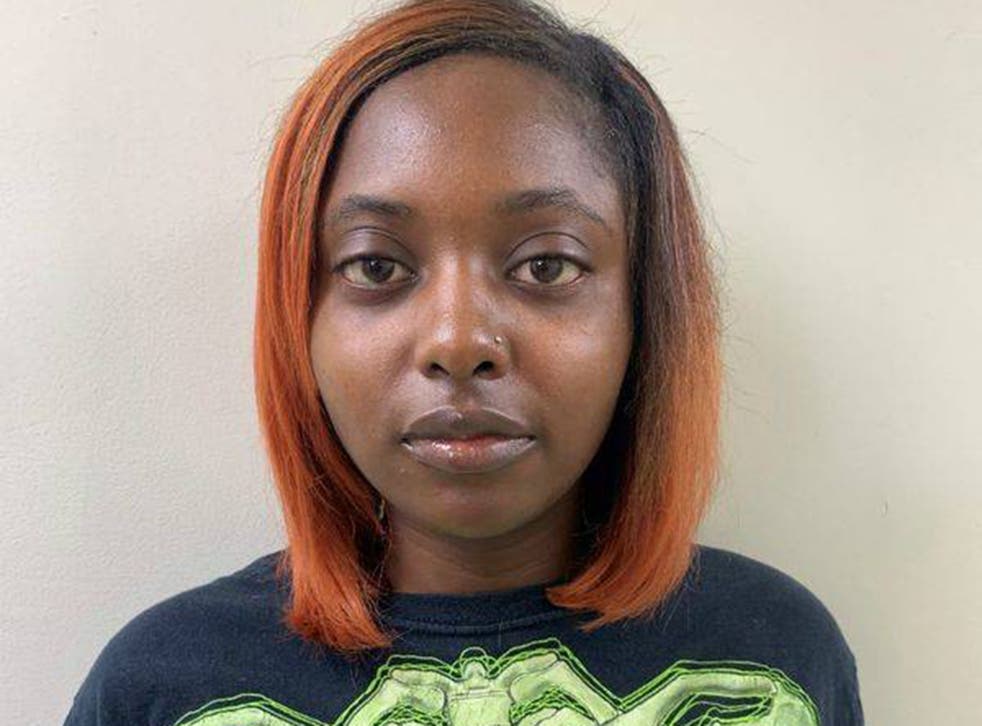 An Alabama district attorney's office has not yet decided whether to prosecute woman with manslaughter after she lost her foetus when she was shot in the stomach.
Marshae Jones, 28, from Birmingham, was five months pregnant when Ebony Jemison, 23, shot her during an argument in December.
Police initially charged Jemison with manslaughter.
But an Alabama grand jury indicted Jones instead after a police investigation revealed she started the fight and that Jamison fired in self-defence. Jamison walked free.
The indictment stated Jones did "intentionally cause the death" of "Unborn Baby Jones by initiating a fight knowing she was five months pregnant."
Northern Ireland abortion protest in Westminster

Show all 7
But the office of District Attorney Lynneice O Washington said it had not yet decided whether to pursue the case against Jones as the district attorney is currently out of the country.
Her chief assistant DA Valerie Hicks Powe released a statement in which she expressed "sympathy for all the families involved, including Mrs Jones, who lost her unborn child".
Both prosecutors are African American women; Washington took office in 2017 as the first black female district attorney to be elected in Alabama.
While the grand jury "had its say," Ms Powe said the office has "not yet made a determination about whether to prosecute it as a manslaughter case, reduce it to a lesser charge or not to prosecute it."
She promised a thorough review and "an outcome that is most just for all the parties involved."
Lynn Paltrow, executive director of National Advocates for Pregnant Women, said women across the country had been prosecuted for manslaughter or murder for having an abortion or experiencing a miscarriage.
But she said this was the first time she had heard of a pregnant woman being charged after getting shot.
"This takes us to a new level of inhumanity and illegality towards pregnant women," Ms Paltrow said.
"I can't think of any other circumstance where a person who themselves is a victim of a crime is treated as the criminal."
She said Alabama currently led the nation in charging women for crimes related to their pregnancies.
The district attorney's office said it would decide how to proceed "only after all due diligence has been performed."
The argument, which allegedly took place outside a shop in Pleasant Grove on 4 December last year, was about the unborn baby's father.
Jones, who was five months pregnant at the time, was picked up in a car after she was shot in the stomach and driven to a nearby city.
She was later rushed to hospital after police and paramedics tracked her down but her unborn child did not survive.
The case has attracted widespread attention from the public, as well as reproductive and abortion rights activists.
Alabama Reproductive Rights Advocates said it was working to get Jones bailed and to find her legal representation.
Last month, Alabama became the latest US state to ban abortions in almost all cases, including rape or incest.
Support free-thinking journalism and attend Independent events
Additional repoorting by AP
Join our new commenting forum
Join thought-provoking conversations, follow other Independent readers and see their replies