Albert Woodfox of the Angola Three released from jail after 43 years in solitary confinement
The case of the Louisiana prisoner has become an international cause celebre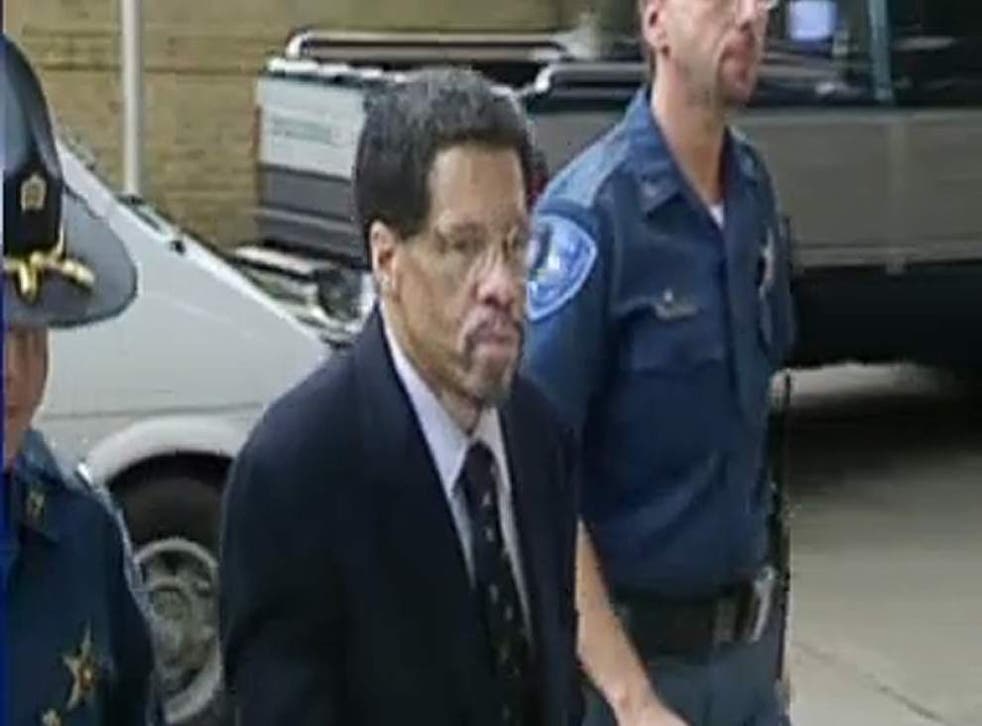 A case that has been described as one of America's worst miscarriages of justice took a sudden and dramatic turn on Friday, when the last member of the so-called Angola Three was released from jail.
Albert Woodfox, who spent the best part of 44 years in solitary confinement, was set free after he pleaded 'no contest' to a manslaughter charge dating back to 1972. He was picked up from the West Feliciana Parish Jail in Louisiana, where he had been most recently held, by his brother and driven away.
"Concerns about my health and my age have caused me to resolve this case now and obtain my release with this no-contest plea to lesser charges," Woodfox, who turned 69 on Friday, said in a statement. "I hope the events of today will bring closure to many."
Woodfox, who always insisted he was innocent, was the last of three black prisoners whose lengthy stays in solitary confinement at the Louisiana State Penitentiary in Angola drew international condemnation. The other two, Robert King and Herman Wallace were released earlier; Mr King in 2001 after serving 29 years in solitary confinement, and Mr Wallace in 2013. He died three days later.
"I want to thank my brother Michel for sticking with me all these years, and Robert King, who wrongly spent nearly 30 years in solitary. I could not have survived without their courageous support, along with the support of my dear friend Herman Wallace, who passed away in 2013," Woodfox said in his statement.
"I also wish to thank the many members of the International Coalition to Free the Angola 3, Amnesty International, and the Roddick Foundation, all of whom supported me through this long struggle."
News that Woodfox was to be released was first reported by the Advocate newspaper
It said said he made the plea of no contest to lesser charges than the murder for which he was indicted of last year for the third time and has earned enough credit for time already served to prompt his release, according to Woodfox's lawyer, George Kendall.
Woodfox is believed to have served the longest period of time in solitary confinement of any inmate in the United States - about 44 years, with a few months spent in general population over a scattered period. His imprisonment was the result of two convictions, both which were overturned, for the 1972 murder of prison guard Brent Miller, who was stabbed to death at age 23 while working at Louisiana State Penitentiary, in Angola.
Woodfox and his lawyers and supporters say the crime was pinned on him and another prisoner, the late Herman Wallace, in part to silence their activism as organising members of an official Blank Panther Party chapter inside the prison in the early 1970s.
Mr Miller's siblings, who were present at the courthouse, decried the development. "A piece of our hearts has been jerked out of our bodies," said Stan Miller.
Wanda Callender, a sister to the slain guard, said "this was slammed in our face."
The Angola Three secured supporters from around the world. In Britain, they have included the late Anita Roddick, the founder of the Body Shop.
Ms Roddick died in 2007. But her efforts on behalf of Wooodfox have been continued by her widower, Gordon Roddick, and her daughter, Sam Roddick.
Woodfox's lawyers said his plea of "nolo contendere" or "no contest" to two lesser charges was not an admission of guilt.
Rather, it meant that he did not contest that the State would present evidence at a new trial from witnesses who said he committed this crime. "Woodfox continues, as he always has, to maintain his innocence," said a statement.
Jasmine Heiss, Senior Campaigner for Individuals at Risk at Amnesty USA, said: "After four decades of isolation, Albert Woodfox's release is long overdue and undeniably just.
"Nothing will truly repair the cruel, inhuman and degrading solitary confinement that the state of Louisiana inflicted upon him. But this belated measure of justice, on Woodfox's 69th birthday, is something he has been seeking for more than half his life."
Register for free to continue reading
Registration is a free and easy way to support our truly independent journalism
By registering, you will also enjoy limited access to Premium articles, exclusive newsletters, commenting, and virtual events with our leading journalists
Already have an account? sign in
Register for free to continue reading
Registration is a free and easy way to support our truly independent journalism
By registering, you will also enjoy limited access to Premium articles, exclusive newsletters, commenting, and virtual events with our leading journalists
Already have an account? sign in
Join our new commenting forum
Join thought-provoking conversations, follow other Independent readers and see their replies