Alberto Nisman death: Crowd calls for justice at funeral of Argentine prosecutor
The nation is demanding answers about his death shortly before he was due to reveal an alleged cover-up about the 1994 bombing of the Amia Jewish centre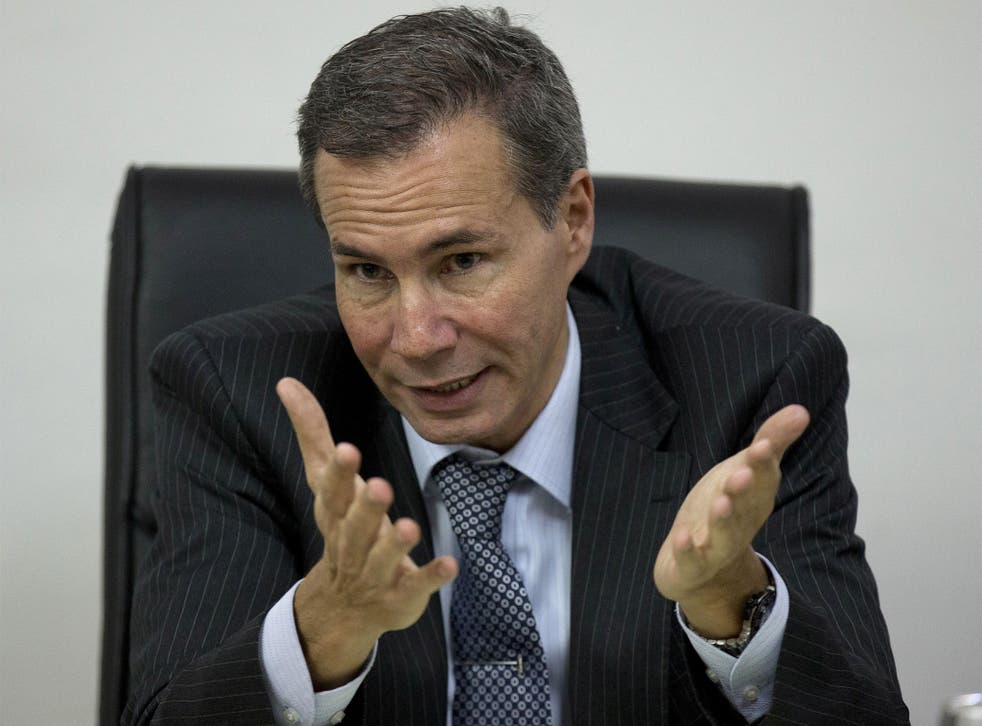 Alberto Nisman, the special prosecutor whose death brought crisis to Argentina's highest political office, was buried today. "Justice, justice," was shouted by many as his funeral procession travelled through Buenos Aires.
The nation is demanding answers about his death shortly before he was due to reveal an alleged cover-up about the 1994 bombing of the Amia Jewish centre. His burial at the Tablada Jewish Cemetery will not end the suspicion that Mr Nisman was killed to silence him.
On Wednesday, a private wake for Mr Nisman was marred when protesters damaged a wreath sent by the office of Attorney General Alejandra Gils Carbó, while some people threw stones outside.
Mr Nisman's long-term aide, Diego Lagomarsino, who may have been the last person to see the prosecutor alive, has said he gave Mr Nisman a gun just hours before he was shot in his apartment, because Mr Nisman could no longer trust his bodyguards and "feared for the safety of his daughters".
Mr Lagomarsino said: "I told him, 'Look this [gun] is old… I don't know if you will be able to protect yourself with it'. He said to me: 'Don't worry, it's to have in the glove box just in case a crazy person with a stick comes up and says I am a traitor'."
Register for free to continue reading
Registration is a free and easy way to support our truly independent journalism
By registering, you will also enjoy limited access to Premium articles, exclusive newsletters, commenting, and virtual events with our leading journalists
Already have an account? sign in
Register for free to continue reading
Registration is a free and easy way to support our truly independent journalism
By registering, you will also enjoy limited access to Premium articles, exclusive newsletters, commenting, and virtual events with our leading journalists
Already have an account? sign in
Join our new commenting forum
Join thought-provoking conversations, follow other Independent readers and see their replies