Peru's former president arrested for public drunkenness in California
Alejandro Toledo released by California police despite Peruvian authorities having offered a $30,000 reward for information leading to his arrest.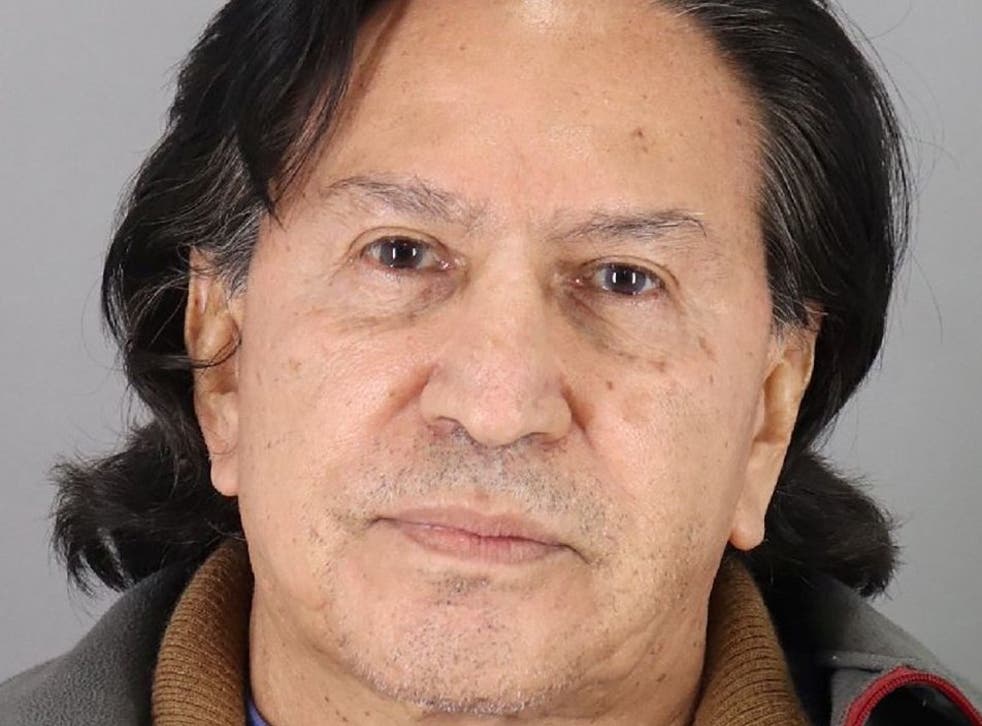 The former president of Peru, wanted in his home country on allegations he took $20m (£16m) in bribes, has been arrested for public drunkenness in California.
But after spending the night in a police cell near San Francisco, Alejandro Toledo was allowed to walk free because US officials ruled the existence of charges in Peru was not enough to justify his continued detention in California.
This was despite Peruvian authorities having previously offered a $30,000 reward for information leading to his arrest.
Mr Toledo, 72, who developed a reputation for partying while leading Peru from 2001 to 2006, was arrested after police were called to a restaurant in Menlo Park, just south of San Francisco, after allegations were made that he was drunk and had refused to leave the establishment.
He was taken into custody just before 10.30pm on suspicion of public intoxication, which is a misdemeanour offence.
But no charges were filed against him, and the San Mateo County Sheriff's Office released him at 9am on Monday.
The sheriff's office spokesperson, Rosemerry Blankswade, told the San Francisco Chronicle: "After reaching out to Peruvian officials and Interpol, we learned that the existence of charges in Peru alone does not authorise the subject's arrest in the United States."
The reward offer dates from February 2017, when a Peruvian judge issued an international arrest warrant for Mr Toledo, accusing him of taking $20m in bribes from a Brazilian construction company in exchange for a contract to build a road from Peru to Brazil.
The reward was offered to anyone in the world who may be able to provide information on Mr Toledo, who has denied the bribery allegations.
At the time it was thought Mr Toledo might be living in the San Francisco area, but the Peruvian authorities also made contact with their Israeli counterparts. Officials feared Mr Toledo might take advantage of his wife's dual Belgian-Israeli citizenship to seek refuge in Israel, which doesn't have an extradition treaty with Peru.
Instead, Mr Toledo stayed in California, with the Chronicle reporting he is now living in Los Altos, in the northern Silicon Valley, San Francisco Bay area.
After being born into poverty in Peru, Mr Toledo first visited California as a young man, having been helped by two Peace Corps volunteers to get a partial scholarship to study at the University of San Francisco.
Register for free to continue reading
Registration is a free and easy way to support our truly independent journalism
By registering, you will also enjoy limited access to Premium articles, exclusive newsletters, commenting, and virtual events with our leading journalists
Already have an account? sign in
Register for free to continue reading
Registration is a free and easy way to support our truly independent journalism
By registering, you will also enjoy limited access to Premium articles, exclusive newsletters, commenting, and virtual events with our leading journalists
Already have an account? sign in
Join our new commenting forum
Join thought-provoking conversations, follow other Independent readers and see their replies