Alex Jones smashes drone with sword during Amazon rant
Amazon recently unveiled a drone home security camera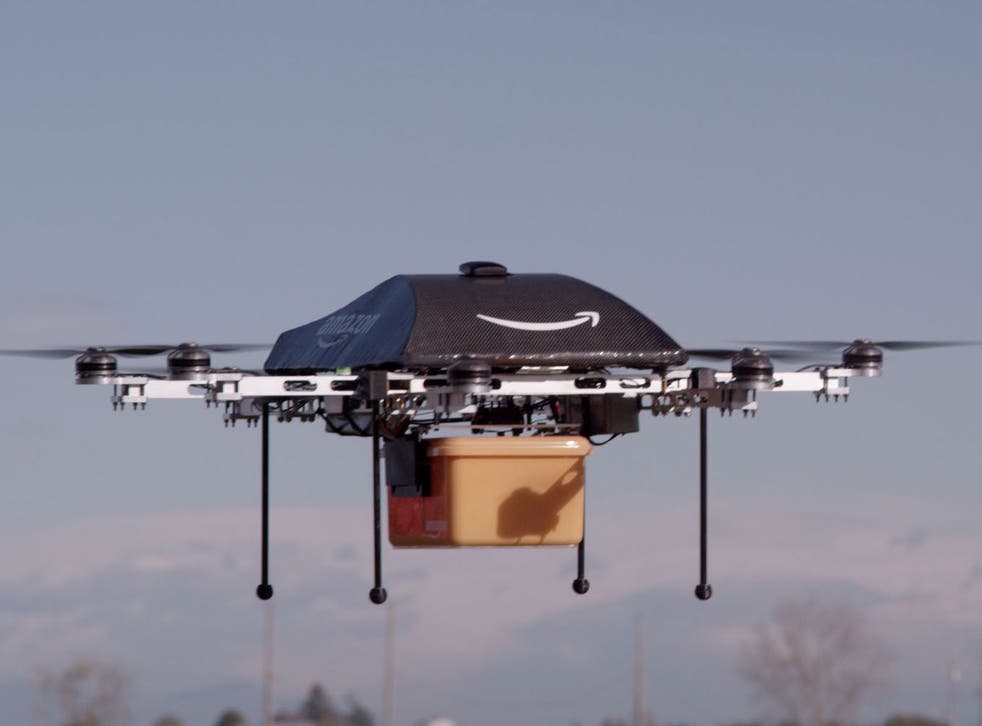 Leer en Español
Midway through his Friday show, Alex Jones, the far-right conspiracy theorist, was starting to sound like a mainstream critic of Big Tech, as he fretted about the privacy implications of Amazon's latest home device, a drone home security camera that flies around indoors.
"The question is, who is in control of that technology?" Jones said. "It's not you over a drone looking over your house, that's just part of it. It's big tech that's proven they abuse your privacy and use that information against you."
Then he pulled out a sword. In a staged moment, a (non-Amazon) drone buzzed towards him on set, which he dutifully chopped down.
"We are in charge of this planet," Jones screamed into camera. "Not the globalists. Not their machines. To Jeff Bezos, and all the globalist technocrats, and Tim Cook, and their slave camps in China, and all their evil they try to cover up with Black Lives Matter, Marxism, and the cop-killing, I say to you, 'Your technocracy is dead on arrival.'"
Amazon's home devices have raised a number of privacy questions. In 2019, it was revealed that Amazon employees, as permitted under the user agreement for its Alexa virtual assistant, had listened to voice recordings from customers as part of the product development process, though Amazon says less than one percent of recordings are manually reviewed and people are welcome to opt-out. That same year, VICE and other outlets also reported Amazon was partnering with local governments to distribute subsidized Ring home security cameras to the public, in exchange for police reportedly being able to access a portal showing approximately where the cameras are located.
Register for free to continue reading
Registration is a free and easy way to support our truly independent journalism
By registering, you will also enjoy limited access to Premium articles, exclusive newsletters, commenting, and virtual events with our leading journalists
Already have an account? sign in
Register for free to continue reading
Registration is a free and easy way to support our truly independent journalism
By registering, you will also enjoy limited access to Premium articles, exclusive newsletters, commenting, and virtual events with our leading journalists
Already have an account? sign in
Join our new commenting forum
Join thought-provoking conversations, follow other Independent readers and see their replies