Michu Meszaros dies: Alf actor dead at 76
33-inch Michu Meszaros portrayed the TV alien in shots that showed the charater's full body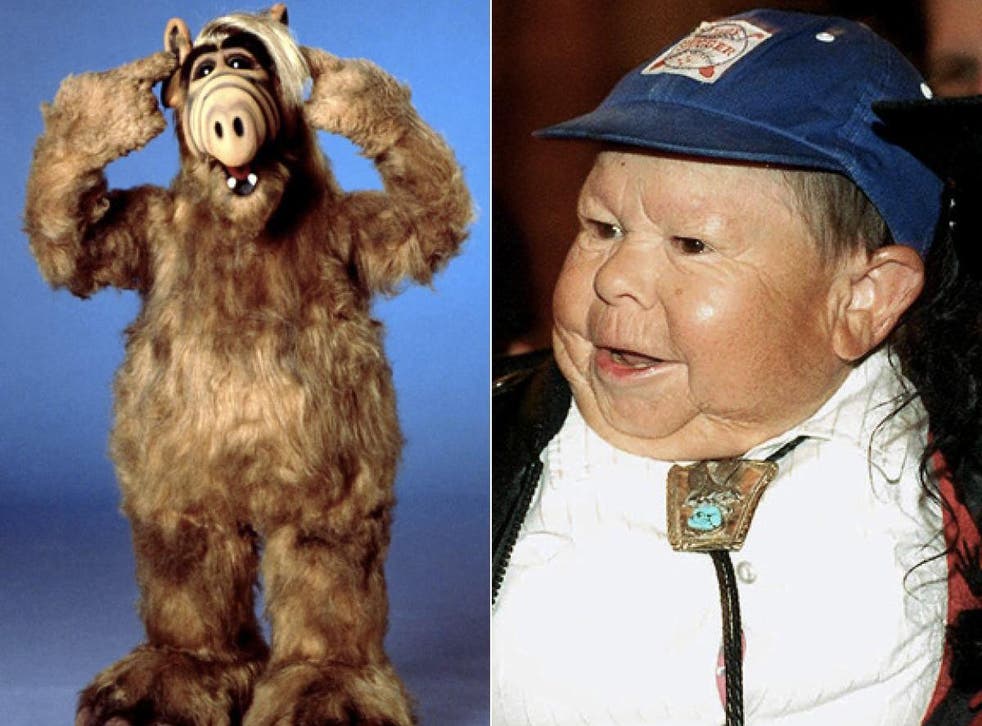 The Hungarian circus performer best known for his portrayal of the TV alien Alf passed away in a Los Angeles Hospital.
Michu Meszaros, 76, was found unresponsive in his restroom last week by his manager Dennis Varga, who rushed him to the hospital. Meszaros was in a coma until his Monday death.
Mr Varga told TMZ that Meszaros had suffered significant health problems since he had a stroke in 2008.
Measuring a mere 33 inches, Meszaros joined the Hungarian circus as "the smallest man on Earth" while a teen. He later joined the Ringling Bros Barnum & Bailey Circus in the 1970s.
Meszaros cast as the full-body portrayal of Alf from 1986 to 1990. He is credited for 11 episodes.
He starred in two Pepsi commercials with Michael Jackson, and appeared in Hollywood films such as Big Top Pee-Wee and Warlock 2: Armageddon.
Alf aired on NBC for four seasons, and told the story of a spunky extraterrestrial from the planet Melmac who lived with suburban American family, the Tanners. Alf continuously chased around the family cat since felines were the equivalent of cattle on his home planet. But he became too endeared with the animal to eat it for lunch.
Millennials are likely to remember Alf not during its short run on television, but rather through various pop culture references.
Meszaros was one of four people to perform Alf. Primary Alf duties - including voice - were the responsibility of creator and puppeteer Paul Fusco.
Register for free to continue reading
Registration is a free and easy way to support our truly independent journalism
By registering, you will also enjoy limited access to Premium articles, exclusive newsletters, commenting, and virtual events with our leading journalists
Already have an account? sign in
Register for free to continue reading
Registration is a free and easy way to support our truly independent journalism
By registering, you will also enjoy limited access to Premium articles, exclusive newsletters, commenting, and virtual events with our leading journalists
Already have an account? sign in
Join our new commenting forum
Join thought-provoking conversations, follow other Independent readers and see their replies