Alfonso Cano: Dramatic footage finally released showing the operation that killed the notorious rebel leader
The footage shows the large scale bombing and heavy gun fire that occurred when Cano was killed in his hideout in 2011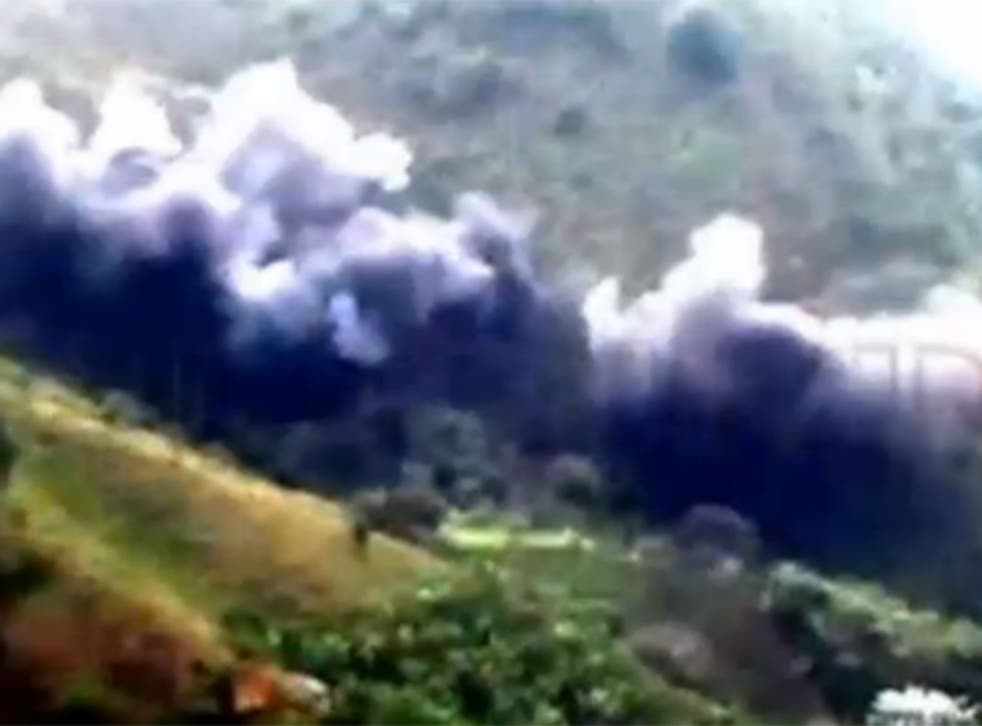 Dramatic footage has finally been released of the Colombian military operation that saw notorious left-wing militant rebel leader Alfonso Cano killed.
The footage of Operation Odysseus was captured back in 4 November 2011, but has only now been released after a Colombian television network obtained it recently.
The footage shows the large scale bombing and heavy gun fire targeted at Cano's hideout in the Cauca state in south-west Colombia.
Cano, real name Guillermo Leon Saenz, was the leader of the Fuerzas Armadas Revolucionarias de Colombia, FARC a left-wing Marxist group that was one of the biggest militant rebel groups in the country.
Beginning his life in a middle-class Bogota family, he dropped out of university to get involved in Marxist politics and eventually became the leader of FARC.
The group were a constant thorn in the government's side and were recognised as a terrorist organization within Colombia as well as the rest of South America.
They were attributed with kidnappings, bombings and extra-judicial killings throughout the 80s, 90s and 2000s.
According to reports at the time, the Colombian military had been closely monitoring Cano for a number of years and had managed to pinpoint him to the Cauca region just weeks before the operation.
Following heavy bombing in the area, troops were sent on the ground.
It was then when Colombian soldiers killed Cano, shooting him three times.
After the operation, pictures of Cano's dead body were released across Colombian media outlets and the president, Juan Manuel Santos, labelled it "the most devastating blow that this group has suffered in its history."
Register for free to continue reading
Registration is a free and easy way to support our truly independent journalism
By registering, you will also enjoy limited access to Premium articles, exclusive newsletters, commenting, and virtual events with our leading journalists
Already have an account? sign in
Register for free to continue reading
Registration is a free and easy way to support our truly independent journalism
By registering, you will also enjoy limited access to Premium articles, exclusive newsletters, commenting, and virtual events with our leading journalists
Already have an account? sign in
Join our new commenting forum
Join thought-provoking conversations, follow other Independent readers and see their replies