Alleged San Bernardino attack accomplice denied bail
Enrique Marquez reportedly called authorities following the attacks saying he wanted to commit suicide
Massoud Hayoun
New York
Monday 21 December 2015 22:04 Comments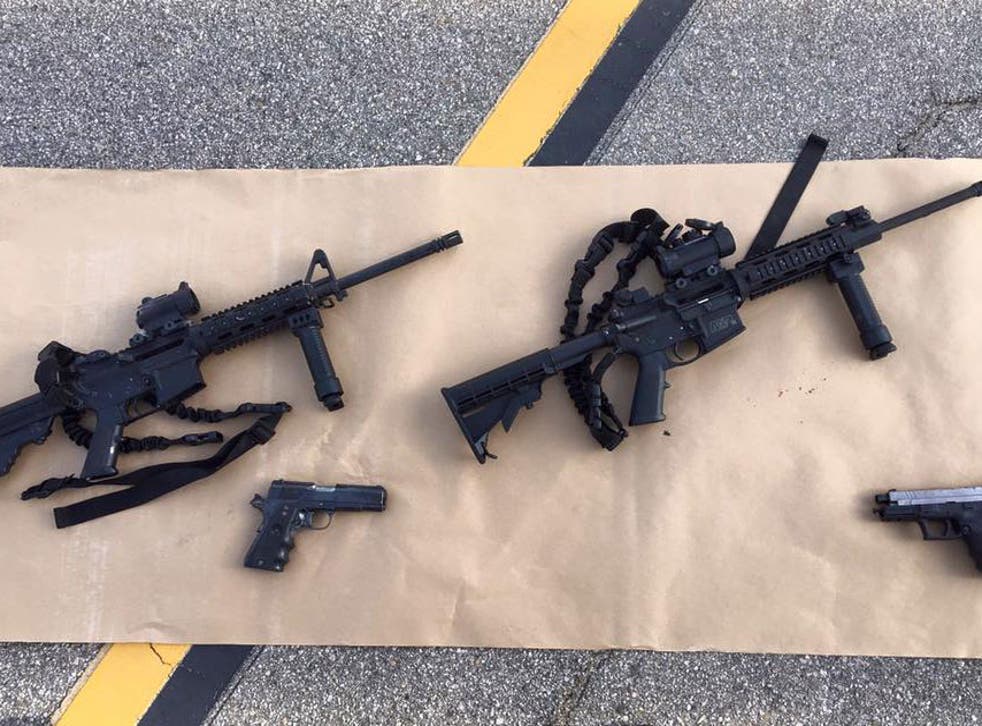 A US judge on Monday denied bail to a man charged with supporting the two Isis-inspired attackers behind the deadly San Bernardino shootings earlier this month, reports said.
Enrique Marquez, 24, was charged with providing material support to Syed Rizwan Farook and Tashfeen Malik.
On December 2, Mr Rizwan and Ms Malik, his wife, shot dead 14 people at a San Bernardino County Department of Public Health function. Mr Rizwan was a Department health inspector.
A federal judge denied a public defender's request to release Mr Marquez, who was accused of supplying the couple with assault rifles, Reuters reported Monday.
"At this point the defendant has not yet rebutted the presumption that he is a danger to the community," Reuters reported Federal Magistrate David Bristow as saying.
Mr Marquez, who converted to Islam in 2007, called authorities saying he wanted to commit suicide following the attack, Reuters reported. He has not yet entered a plea.
USA: San Bernardino shooting "an act of terrorism" - Obama
Register for free to continue reading
Registration is a free and easy way to support our truly independent journalism
By registering, you will also enjoy limited access to Premium articles, exclusive newsletters, commenting, and virtual events with our leading journalists
Already have an account? sign in
Join our new commenting forum
Join thought-provoking conversations, follow other Independent readers and see their replies