Allen Stanford sentenced to 110 years without parole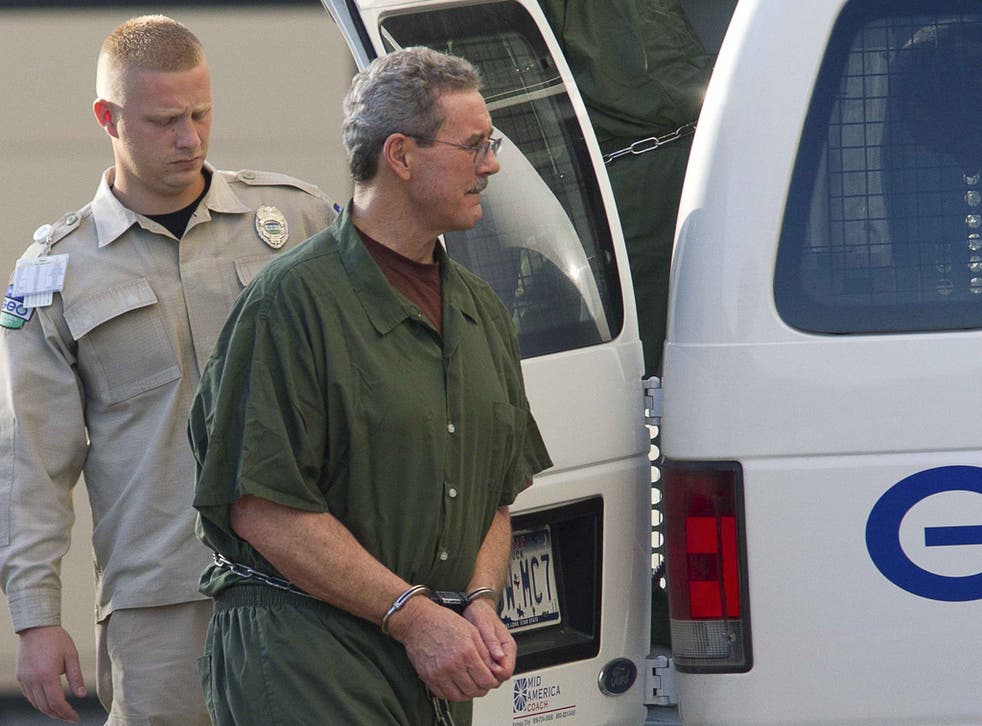 Allen Stanford, the Texan financier who bankrolled English cricket, will spend the rest of his life in prison, a Houston judge ruled last night, sentencing the pyramid schemer to 110 years without parole.
In dramatic courtroom scenes, Stanford came face to face for the first time with some of the 28,000 victims of his $7bn fraud, all of whom came dressed in black to symbolise the loss of - in many cases - their entire life savings.
"You, sir, are a dirty rotten scoundrel," said Jaime Escalona, representing Latin American victims, who were lured into investing with Stanford's Antigua-based bank through a continent-wide network of branch offices. US investor Angela Shaw said she knew of people who had become suicidal after learning that their money was gone.
Their anger had been heightened by a 35-minute diatribe delivered by Stanford at the start of the sentencing hearing, in which he continued to protest his innocence and bitterly blamed "Gestapo" tactics by US regulators for destroying his bank and impoverishing his customers. "If I live the rest of my life in prison, I will always be at peace with the way I conducted myself in business," he told Judge David Hittner. "I am not a thief... I'm not here to ask for sympathy or forgiveness or to throw myself at your mercy. I did not run a Ponzi scheme. I didn't defraud anybody."
Prosecutors called his speech "obscene" and said that Stanford personally spent more than eight times as much money as Bernard Madoff ever did, dipping into Stanford International Bank to fund cricket sponsorships, personal jets, multiple homes and numerous flights of business fantasy that were never going to pay off for investors. The $7.2bn that the bank claimed to have in assets was nearer to $500m, regulators discovered when they charged Stanford in 2009. The financier's defence lawyers argued that the value of the assets - plots of land to be developed for tourism in Antigua and Stanford's cricket investments, among them - only plunged because the regulators moved in.
Stanford, 62, took a deep breath and a sip of water after hearing the sentence, which fell midway between the 230 years demanded by prosecutors and the "time served" that defence lawyers suggested. Stanford has been in jail since 2009, and suffered a prison beating that delayed his trial for a year. He was convicted on 13 of 14 fraud and conspiracy counts in March.
As well as the 110 year prison term, Judge Hittner ordered forfeiture of up to $5.9bn in assets. That clears the way for prosecutors to go after $330m in Stanford's frozen bank accounts in the UK, Canada and Switzerland. The 110 year sentence compares to 150 years for Bernard Madoff, whose $50bn investment business was also a fraud, but who had pleaded guilty and used his sentencing hearing to apologise to his thousands of victims. Judge Hittner called Stanford's one of the most "egregious criminal frauds" in history.
Just four years ago, Stanford was the picture of a brash Texan playboy, sweeping into English cricket with the promise of $100m in prize money for Twenty20 tournaments, bouncing the wives and girlfriends of the England cricket team on his knee, and caring not a damn about the outrage he was causing. "Yes," Mr Stanford answered in a television interview around that time, "it is fun being a billionaire – but it's hard work."
Join our new commenting forum
Join thought-provoking conversations, follow other Independent readers and see their replies