Amanda Knox to write agony aunt newspaper column
Exonerated former murder suspect to offer insight on 'life, love, suffering and meaning'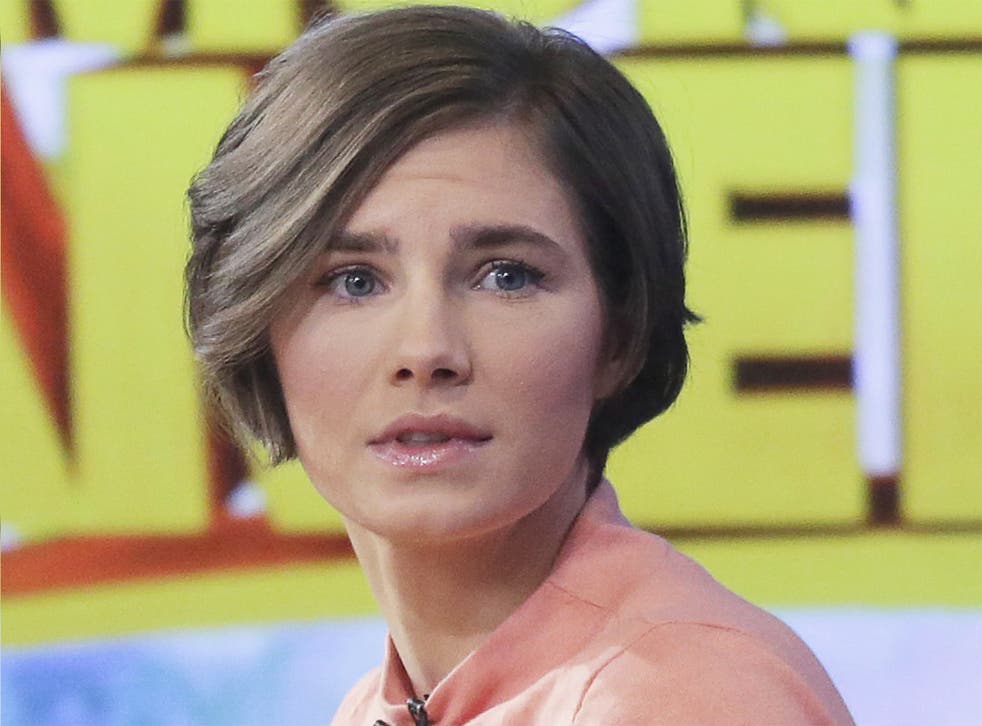 Amanda Knox, who was twice convicted and twice acquitted of the 2007 murder of a student in Italy, is to write an advice column in a Seattle newspaper.
Ms Knox, 32, who spent four years in jail in Italy, will periodically pen an agony aunt column titled "Ask Amanda Knox", which will apparently offer insight on "life, love, suffering and meaning" for weekly local newspaper Westside Seattle.
Ms Knox and her ex-boyfriend Rafaele Sollecito were convicted of the murder of her flatmate Meredith Kercher before eventually being freed in 2011 and definitively exonerated in 2015.
The announcement of her new role on Westside Seattle's website says: "Amanda Knox spent four years in an Italian prison for a murder she didn't commit and it's given her a unique perspective on life.
"Now fully exonerated, this bestselling author and advocate for criminal justice reform offers her insights, such as they are, to reader questions about life, love, suffering, and meaning."
Ms Knox, who is originally from Seattle, married Chris Robinson earlier this year, whose family publish the newspaper.
California fires 2019: State-wide emergency in photos

Show all 23
Responding to the announcement of the new column, one commentator wrote on Facebook: "Good lord, you're kidding…right?" to which the newspaper's director of new media Patrick Robinson replied: "No.. Amanda is now married into the Robinson family and thus part of our publishing effort. She married Chris Robinson earlier this year."
Mr Robinson also said Ms Knox would not be paid for the column.
The marriage also made headlines when the couple reportedly tried to "crowdfund" the celebration after a website which allowed friends and family to make donations to the space-themed party was publicly shared across the internet.
At the time, Ms Knox said: "To clarify, we never were asking strangers for money."
Since her release from prison, Ms Knox has worked as an activist and journalist and her 2013 memoir – Waiting to be Heard – became a bestseller. She was also part of a 2016 Netflix documentary exploring the murder case.
Westside Seattle did not immediately respond to request for comment.
Register for free to continue reading
Registration is a free and easy way to support our truly independent journalism
By registering, you will also enjoy limited access to Premium articles, exclusive newsletters, commenting, and virtual events with our leading journalists
Already have an account? sign in
Register for free to continue reading
Registration is a free and easy way to support our truly independent journalism
By registering, you will also enjoy limited access to Premium articles, exclusive newsletters, commenting, and virtual events with our leading journalists
Already have an account? sign in
Join our new commenting forum
Join thought-provoking conversations, follow other Independent readers and see their replies